Seeped in controversy, the US theme park chain known as Seaworld, ignited public outcry over its maltreatment of killer whales is changing the narrative by opening a massive orca-free aquatic life park in the UAE, the first one to open outside of the US. Opening its doors in Abu Dhabi's Yas World, the $1.2 billion venture is home to the world's largest aquarium and includes dolphins and seals. It will also be paying homage to Abu Dhabi's cultural heritage through a themed "realm" that will include traditional houses and sailboats depicting life in the UAE before the discovery of oil.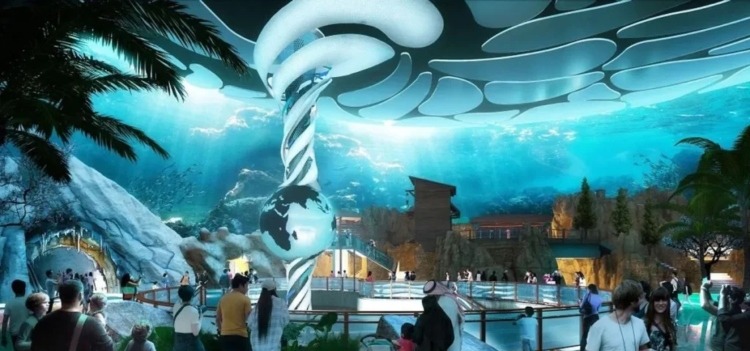 When it comes to the new facility, it creates a new opportunity for the Orlando, Florida-based company known as SeaWorld Entertainment to rebrand the entire Seaworld franchise amidst the ongoing controversy as well as establish an entertainment base in a new and international space.
On the other side of the coin is the UAE and its growing entertainment sphere. It is yet another project spearheaded by Abu Dhabi's real estate company specialized in creating immersive destinations and experiences, Miral. They are also known to be the developers behind Ferrari World Abu Dhabi and Warner Bros. World Abu Dhabi, all located on Yas Island.