The upcoming massive festival known as Gamers8 taking place in Riyadh won't just be about the gaming world as well as gaming tournaments, you'll also get to enjoy an exciting lineup of performances from some of the biggest international stars. Next month, two of the biggest names in music are set to perform at the Mohammed Abdu Arena at Boulevard Riyadh City. American rapper, Macklemore and alternative rock band, Imagine Dragons are two of the acts announced for the upcoming festival.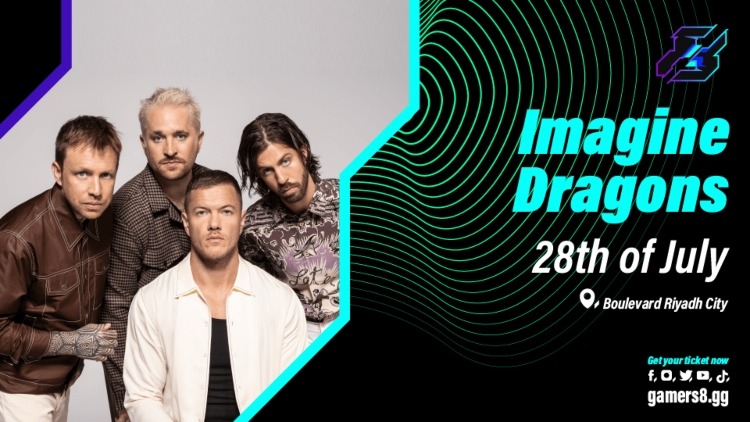 The Grammy award winning and multi platinum rapper Macklemore, known for massive hits like "Glorious" and "Thrift Shop" is hitting the stage on July 14, marking his first debut performance in the Kingdom. Along with Macklemore, Grammy award winning pop rock band Imagine Dragons are making a comeback to Saudi on July 28. With Imagine Dragons, get ready for an energy-fueled, adrenaline filled performance as they belt out their biggest hits including "Bones" and "Thunder."
To witness the spectacular display of these live concerts, you can get your hands on tickets using the Gamers8 official website. Prices start at 169 SAR and are getting sold out pretty quickly, so be sure to hop on the website to book a spot.