This is a call for all you animal lovers to join me to privatize the Giza Zoo.
The horrendous living conditions that these animals are put through and the lack of compassion breaks my heart and hurts my soul. How could any God-fearing human being put another living animal through torment?
Here's the thing, zoos are used to educate human beings while making it a pleasurable experience for people of all ages to enjoy. In Egypt, it's a great plot of land located in Giza, used as an outlet for animals to be tortured, while uneducated human beings harass them and mishandle them.
I remember when I first moved back from the States in the mid-90s and my mother thought it would be a great idea to take her daughter to the zoo, thinking it would be just like abroad. But lo and behold, it was a nightmare I clearly remember – a polar bear (mind you, in Egypt, in an open enclosure, in the SUMMER!) happened to be laying on a large piece of ice, with the electricity cut. This poor bear had half of its fur lost because POLAR BEARS ARE NOT SUPPOSED TO LIVE IN EGYPT!
Anyways, cut to modern-day Egypt… As I am scrolling through Facebook, I come across these horrendous pictures of the poor Giza Zoo elephants chained up in their enclosures!
WHY DO YOU HAVE THEM IN ENCLOSURES IF YOU ARE GOING TO CHAIN THEM?!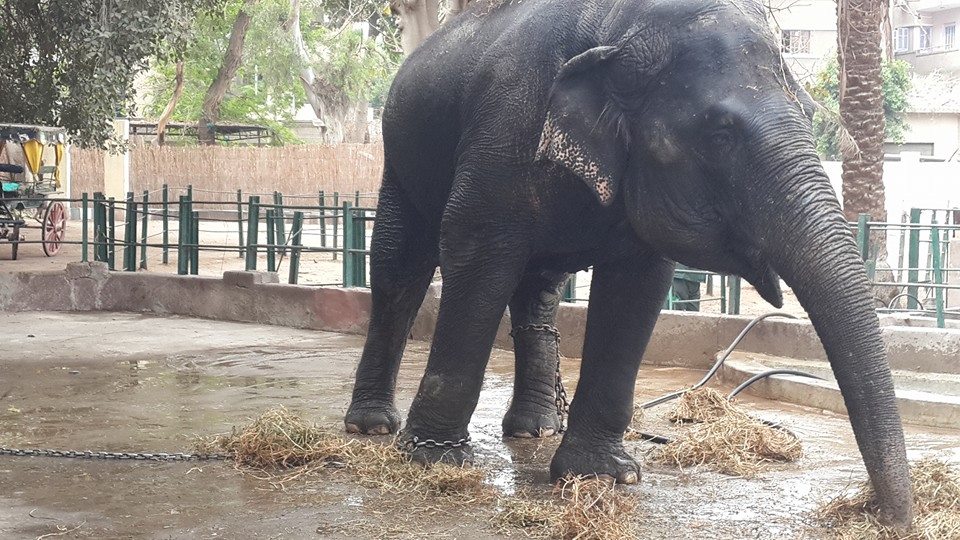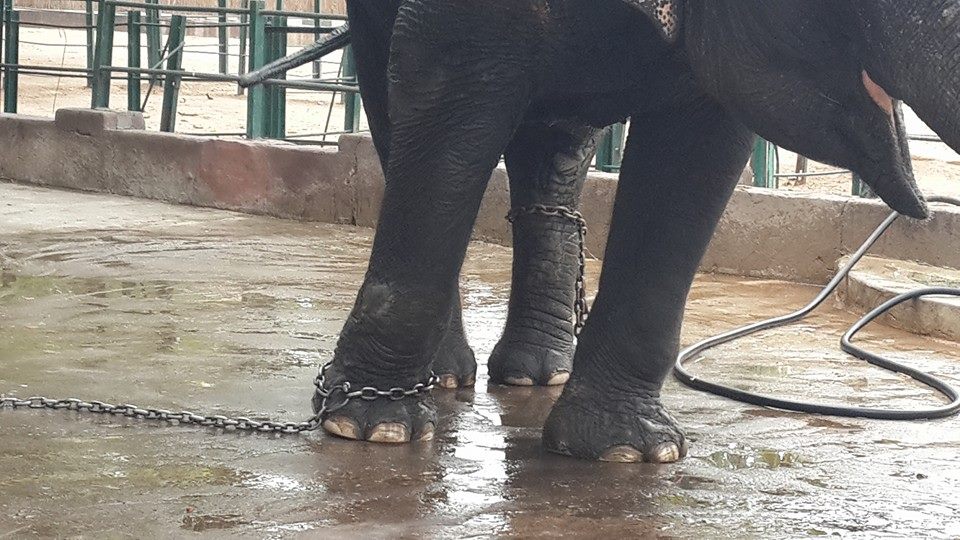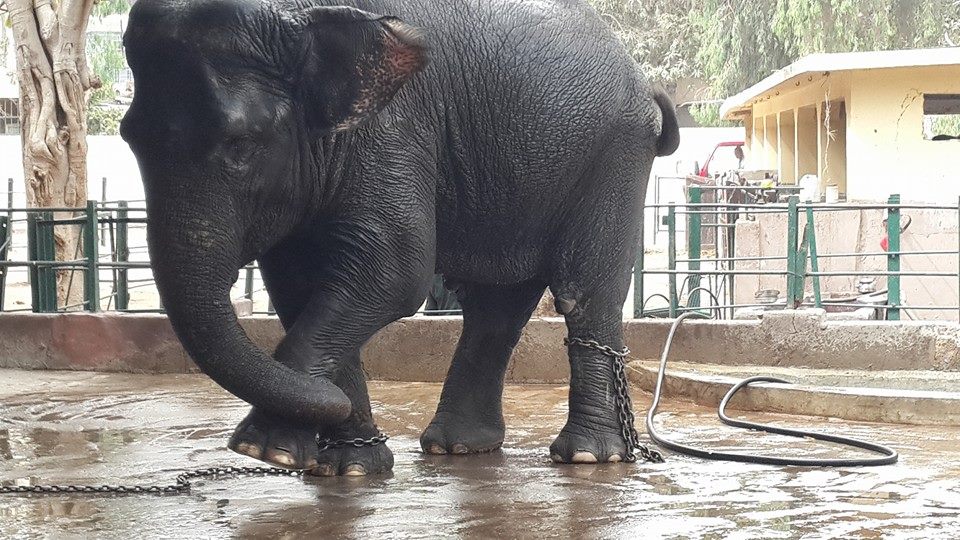 So, I propose to turn the Giza Zoo into a privatized company. Is it too far fetched to say that I will collect the millions needed to take this off the hands of the government and create a world class zoo in which all citizens of this country can enjoy – not at the expense of tortured animals?
What people don't understand is that elephants are actually very smart creatures who tend to harbor feelings towards those that do them harm, so don't be surprised when you hear about the zoo keeper that got killed because he was an A-HOLE!
WE SAID THIS: No really, who's with me? #SAVEGIZAZOO!