By Heba Tallah Mohamed
Art has always been a part of our lives. Humans throughout history have been expressing themselves through a countless number of art forms. However, art needs the freedom to deliver its message, and this very freedom has been expanding ever so gradually in Saudi Arabia in recent years.
The Straight Circle is a play that was created by three Saudi girls, showing the world that art is increasingly becoming a tool of expression in Saudi society. What made the play even more significant is that it was performed live in the streets of Jeddah.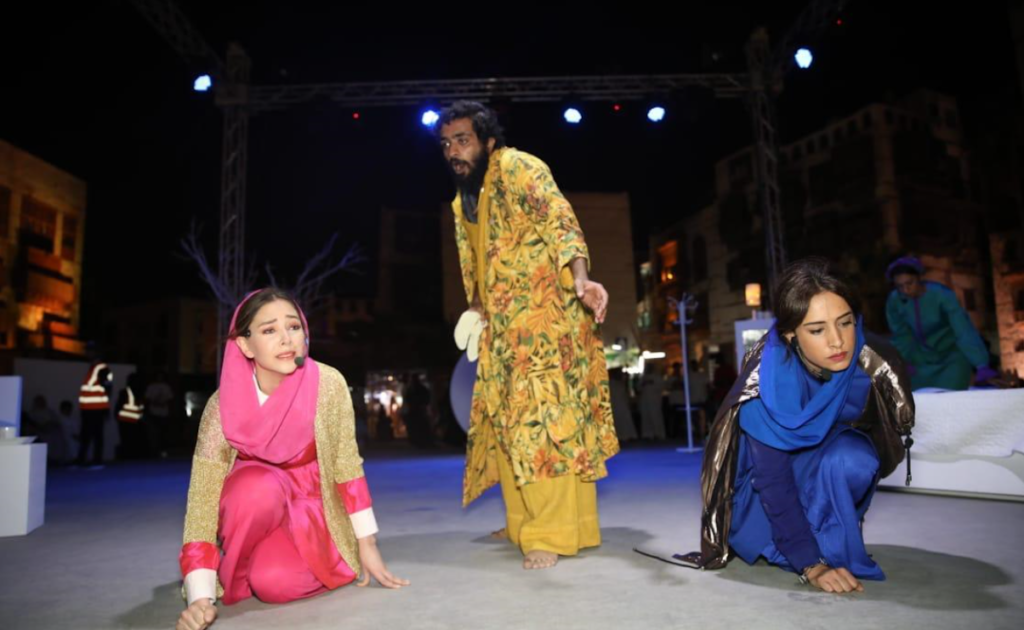 According to Independent Arabia, the director of the play, Fatima Albanawi, who is also the founder of Alfawad Creative said, "I am very interested in art that allows the public to be part of its experience not only in its sight. However, in the formulation of its stories, only street performances have the ability to give the play whole new vibes every time".
"I hope next time to not only have the chance to perform our plays in the streets but also give space for the public to be part of the play. By achieving this we can say 'yes we did accomplish the most beautiful aims of street art' and overcome the negative rules of observers who don't engage", she continued.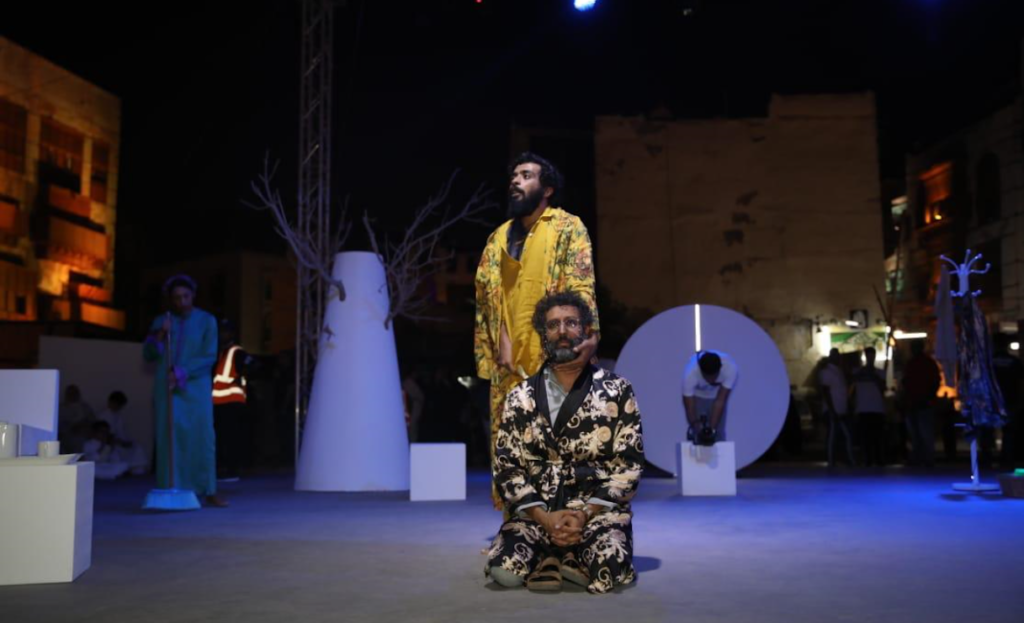 The writer of the play, Amal Alharbi, was inspired to write The Straight Circle after her two recent successful projects in novels and drama. "Entertainment should be an expressional behaviour in the streets that only has beginnings and no ends, because only the street gives power to the art from its surroundings," Alharbi said.
It's misleading, Albanawi portrayed her play in this word "The play is all about controlling the time which is something that is impossible for a human to do, this impossibility was incarnated in the name The Straight Circle" said Albanawi.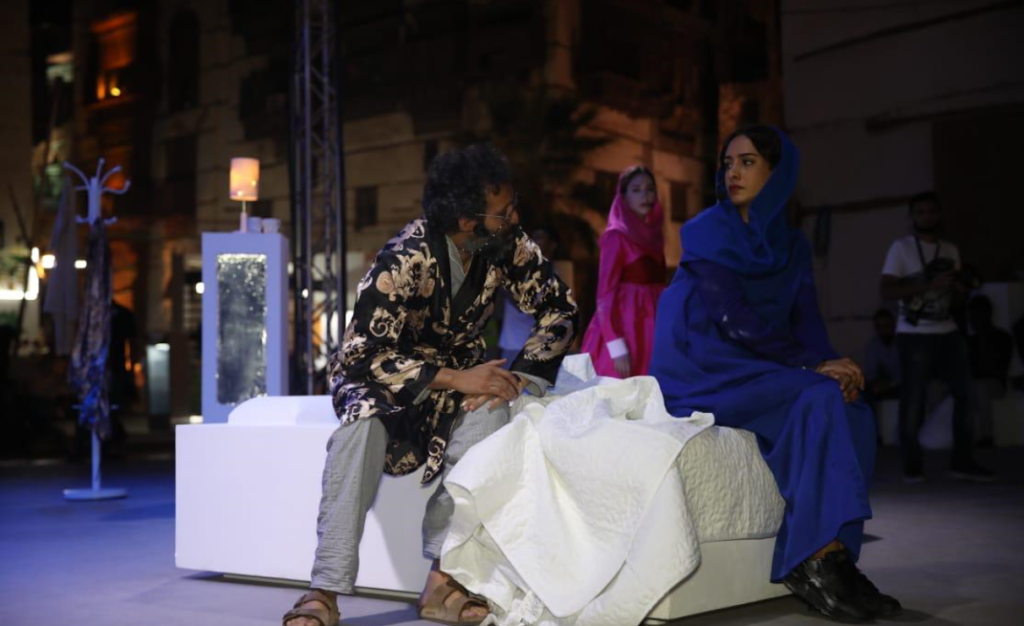 On the other hand, there was someone in the play who was facing other challenges. The heroine of the play, Samar Shashah, took her acting career to a new level not just by performing for the first time in a play, but being surrounded by people on the streets aswell. "For me as a female and performing a play, it was a whole new experience for me, which also happened to be on the street, which made it even more challenging, and made me want to be part of this impressive project", said Shashah.
The experience of street theatre is coming to us with many other activities that are happening in the Saudi kingdom. Also, this comes during the Jeddah Season Festival which is expected to attract even more art activities over the coming period.
WE SAID THIS: Street theatre is a sharp mirror that reflects society