Recently, the Heritage Commission discovered one of the oldest Arabic inscriptions in Saudi Arabia named the Al Haqqan inscription. According to the latest records, the inscription is considered to be the sixth oldest and was found at Al Haqqan mountain in the Hima cultural area of the Najran area.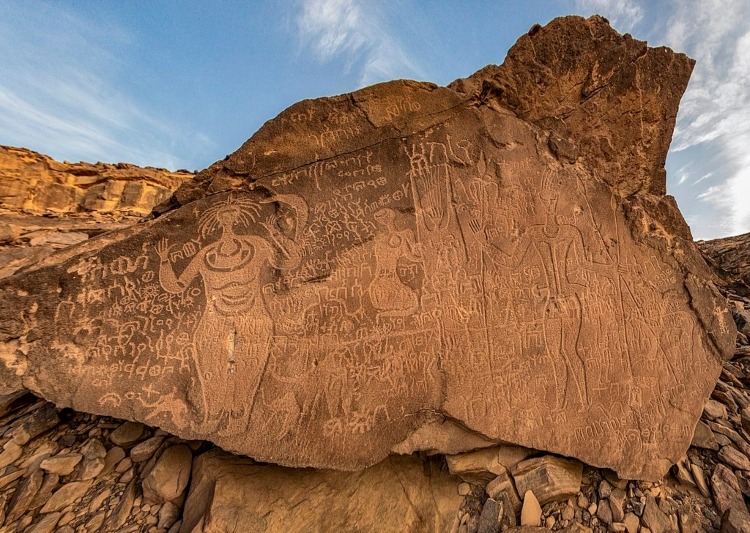 This is considered a major discovery as those particular Arabic inscriptions were first recorded way back in 380 AD by Ka'b bin Amr bin Abd Manat, an Arabian merchant. Back then Abd Manat made sure to record and seal the Arabic inscription with the date of its implementation.
Beyond the Al Haqqan inscription, across the Kingdom, many other pre-Islamic inscriptions predating that of Al Haqqan were also discovered including three in AlUla, one in Najran and a few others at Jouf and Tabuk. All these discoveries are part of the Heritage Commission's efforts to uncover the heritage and history of the regions of Saudi Arabia.
Along with these sites, the Hima cultural area, the site at which the recent discovery was made, is home to a treasure trove of rock art and thousands of inscriptions and it was even registered as a UNESCO World Heritage List. Today, it stands tall as one of the most important archaeological sites in the Najran region.