Saudi Arabia has joined the Gunnies World Record for the largest sustainable farm in the world. Located in Wadi Bin Hashbal, in the region of Asir is an extension farm of the water farming research unit of the Bin Heshbal Valley in Asir.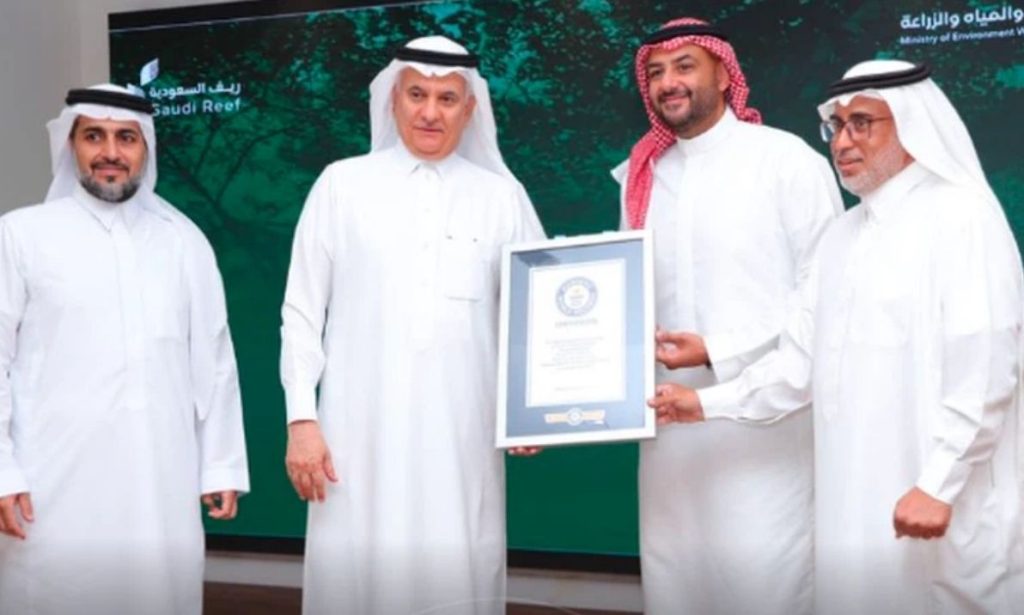 The entire farm spans 3,204,182 square meters and is divided into two concrete tank sections of 500 cubic meters. The farm relies on treated water for the irrigation and fertilization process to begin, it features 50 fruit trees fields cultivating space for crops such as figs, pomegranates, lemons, grapes, oranges, tangerines, almonds, and olives.
During a ceremony held by the Saudi Reef Program in Riyadh was attended by Secretary-General of the Reef Program Ghassan Bakri, Vice Minister of Environment, Water and Agriculture Minister Mansour bin Hilal Al-Mushaiti along with other ministers. While Minister of Environment, Water, and Agriculture Abdulrahman bin Abdulmohsen Al-Fadhli received the GWR registration certificate.
WE SAID THIS: Don't Miss…8 Most Unique And Shocking Guinness World Records: Arab Edition