He's sees you when you're sleeping, he knows when you're awake – the judgmental jolly old man is everywhere.
Even here! You really can't escape Santa Claus, so don't be naughty. Or do, and use the charcoal he puts in your stocking for a Xmas barbeque.
Here's Santa on a camel in Sharm El Sheikh. Guess it's too hot for reindeer…
And chilling with the penguins at Ski Dubai. He doesn't look too happy squatting in that snow…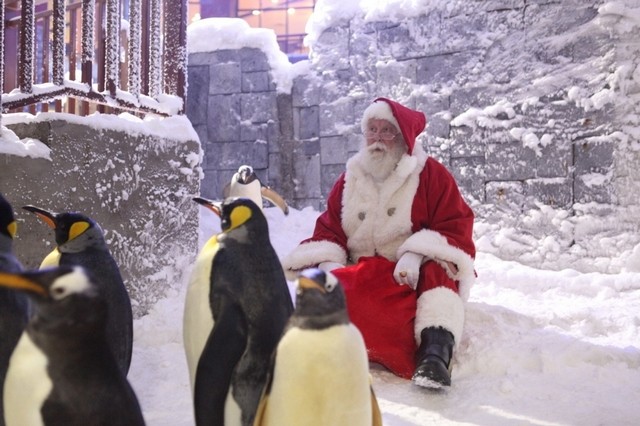 Santa Claus: Elf master, husband to Mrs. Claus, list maker… freedom fighter?! Here he is in Syria…
And in Palestine, being bullied by the IDF… #FreeSanta!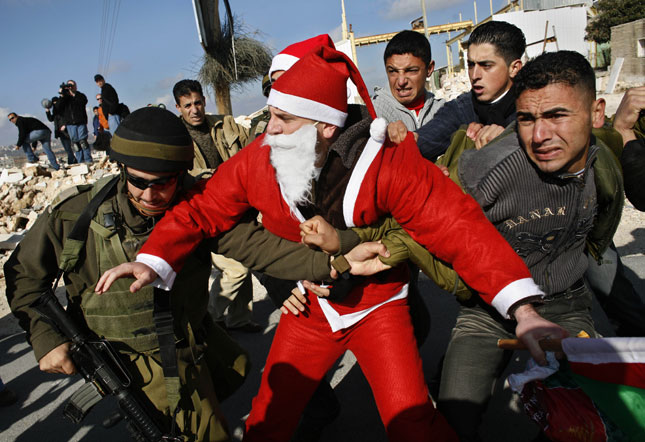 Here's a version of Santa – St. Nick – in Doha, with some questionable assistants in blackface…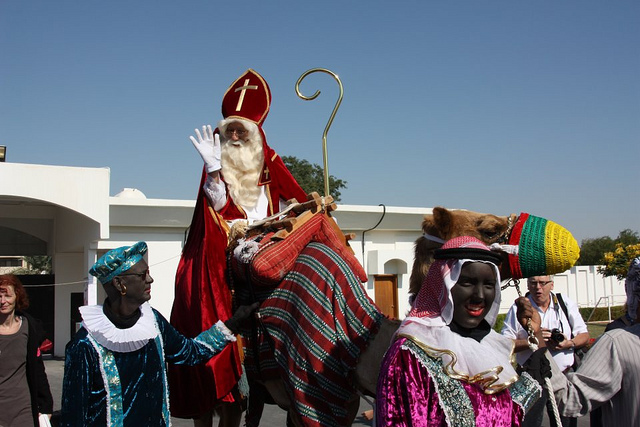 And another, much tanner, version, at the U.S. Naval base in Bahrain…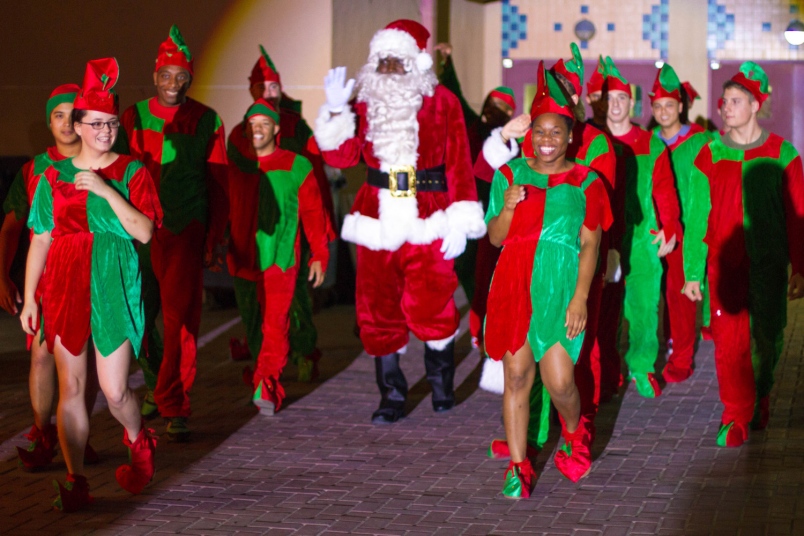 And finally at the Beirut airport… wonder where he's going next?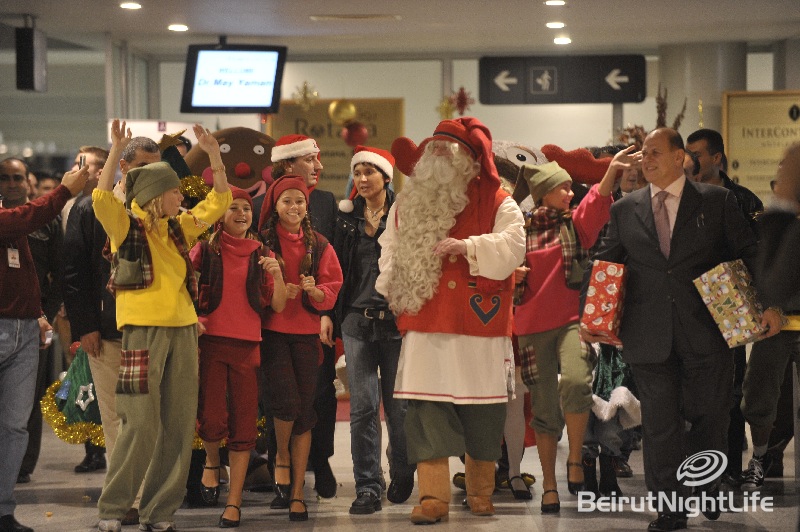 WE SAID THIS: Don't miss Eargasm: Original Christmas Songs You'll Actually Want To Listen To.