By Yasmeen Badawy
We all know that Dubai is one of the most innovative countries in the Middle East, even when it comes to art. Recently, Dubai has been crowned as the most "Creative City of Design" by UNESCO which gives it even more credibility as an artistic city. Given all of that, it was the perfect spot in the Middle East for Salvador Dali's iconic paintings to be exhibited as part of The Memories exhibition.
The exhibition will include Dali's original paintings, lithographs, and photographs from private collections around the world. The fact that his artworks will be showcased in the Middle East makes it an opportunity for both professional and amateur art lovers to get familiar with Dali's work.
An exclusive piece to watch out for is Shower of Jasmine, an oil painting on canvas which has only been displayed to the public twice since it was first unveiled in 1954.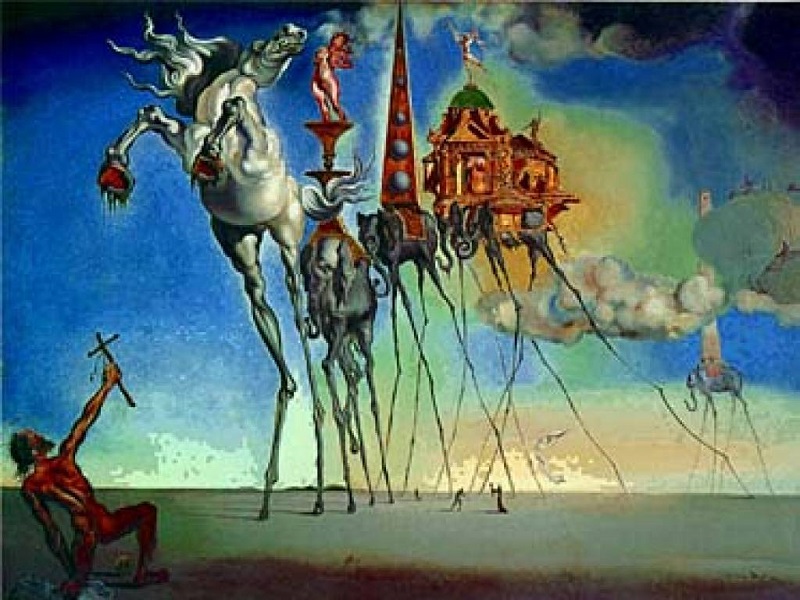 Its appearance in Dubai will be the third time it is displayed to the public eye. Moreover, photographs of Dali taken by Richard Descharnes will also be on display. The photographs capture the artist in his creative zone, through the process of creating some of his most famous artworks as well as candid shots with his wife, Gala, who was his inspiration.
The exhibition will also showcase two important collections created by the artist, 50 Years After Surrealism and Memories of Surrealism. The exhibition, curated by Alpha Soul, a Dubai-based art promotion company, will run at the Conference Hall, DIFC, and director of the Salvador Dali Archives, Frank Hunter, will be the guest speaker at the opening event. The show will be open for public viewing from 1-10pm from Sunday to Thursday and from 10am-10pm on weekends.
WE SAID THIS: Dubai is continuing to prove itself as the hub for arts in the Middle East.