Ever noticed rowing boats scuttling along the Nile at sunrise or sunset and wondered where they came from? There's a good chance these rowers were with Cairow, an exciting and accessible rowing, kayaking and paddle boarding club launched in 2019, which has already made waves by promoting rowing and boating culture in Egypt.
With Cairow taking the exciting step of opening a second branch in Maadi in addition to their branch in Doqqi, we sat down with Cairow founder and former international-level rower Emma Benany to talk about the joys of rowing on the Nile, Egypt's growing rowing culture and how you as a beginner can get involved.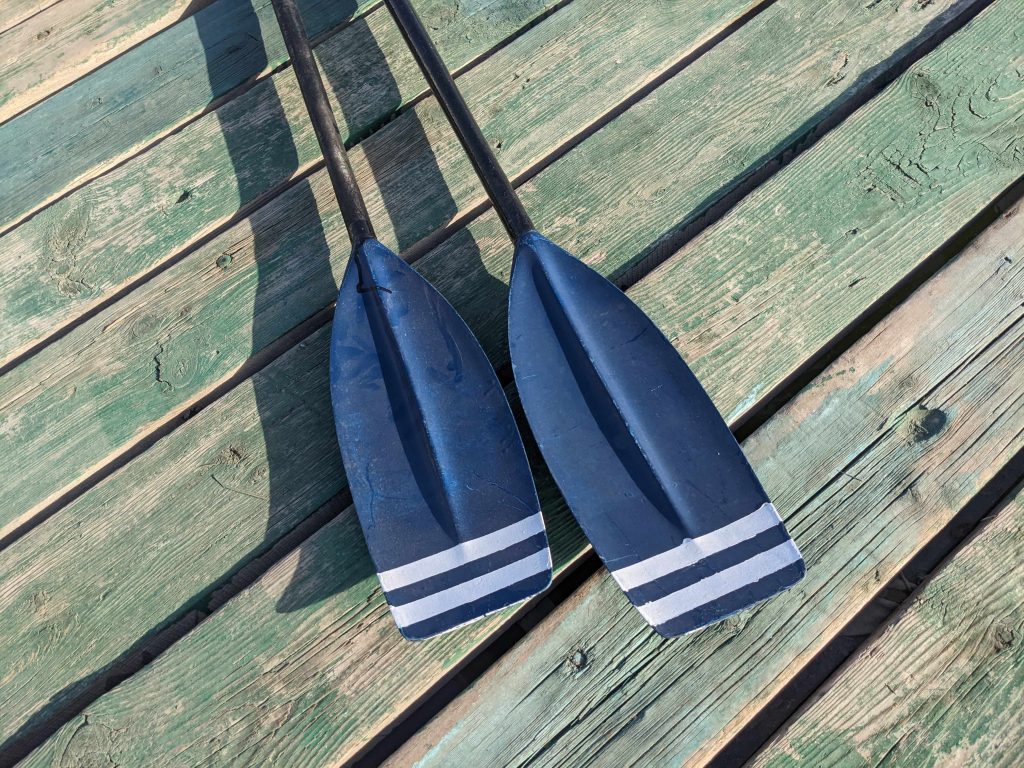 Rowing and watersports make me think of the famous Oxford and Cambridge boat race in the United Kingdom or the Harvard and Yale Regatta in the United States, but it doesn't make me think of Egypt, does Egypt have a history of rowing?

So, a fun fact that not everyone knows is that rowing actually started in Egypt in the time of the pharaohs. This is how they transported everything across the Nile. But for rowing competitively, the Brits did it first. But I would say lately, within the last five to six years, I think rowing has been gaining more and more buzz in Egypt, and more people have been starting to do it, even recreationally, not just for high performance. And of course, we have a national team that goes back to at least the 70s. So yeah, we've been doing it as a high-performance sport professionally and more recently within the last five to six years, people have been shifting their attention towards it as a form of sports to stay active and just have fun in this body of water. I would say there are around 11 to 15 rowing clubs in Egypt, but across the whole of Egypt, that's not much. It's a modest number compared to what other countries have, but I think, the number of clubs is rising with the growing demand.
Egypt has the longest river in the world and is bordered by two seas, so why are rowing and other watersports such unpopular sports in Egypt?
I would say that watersports were considered to be a luxury for the most part, even though the water is right here. I mean, you wouldn't know that you can just walk into this club and be a few meters away from the water. So, I would say it's an issue of awareness and marketing. Because of the equipment itself, it's considered quite an expensive sport. If you want to buy a boat, if you want to buy the oars, it's quite expensive. So over here in Egypt other sports such as football and running are more popular because you can just, you know, put a pair of sneakers on and go for a run or play football and doesn't cost anyone anything. But here at Cairow, we have all the equipment ready for you and its easy for people to access and get out on the Nile.
Can you tell me a bit about yourself and why you started rowing?
So, I started rowing some 14 years ago, and it was a time of my life where I was I looking for a change. I was into sports for all of my life, you know, I've tried so many different sports but nothing clicked like rowing. Being close to the water, the sound of the boat, the sound of the oars in the water, and the feeling that we're together on the boat, yet you're so alone because you don't speak and you're kind of back to back. You don't see the person or the people on the crew, but you feel them, you have to be in sync in this harmony but no communication. This is a very strong connection and bond within the boat. I first started rowing for a change and then I got hooked. I've been rowing for Egypt for the majority of my career. I've competed nationally and internationally in the World Champs and then I retired and took up coaching. I'm also the national team coach for Egypt's coastal rowing team, which is another discipline of rowing, which is on the rise.
We live in a very big and busy and noisy city. How does it feel to go rowing on the Nile and leave this all behind?
I think you just really feel that you own the city. If you're alone in the early hours on the water when no one is awake yet, you feel the silence. If you go at seven in the morning and go out on the water, you just hear nothing but the birds. It's just you on the water and you feel this ownership, you feel special.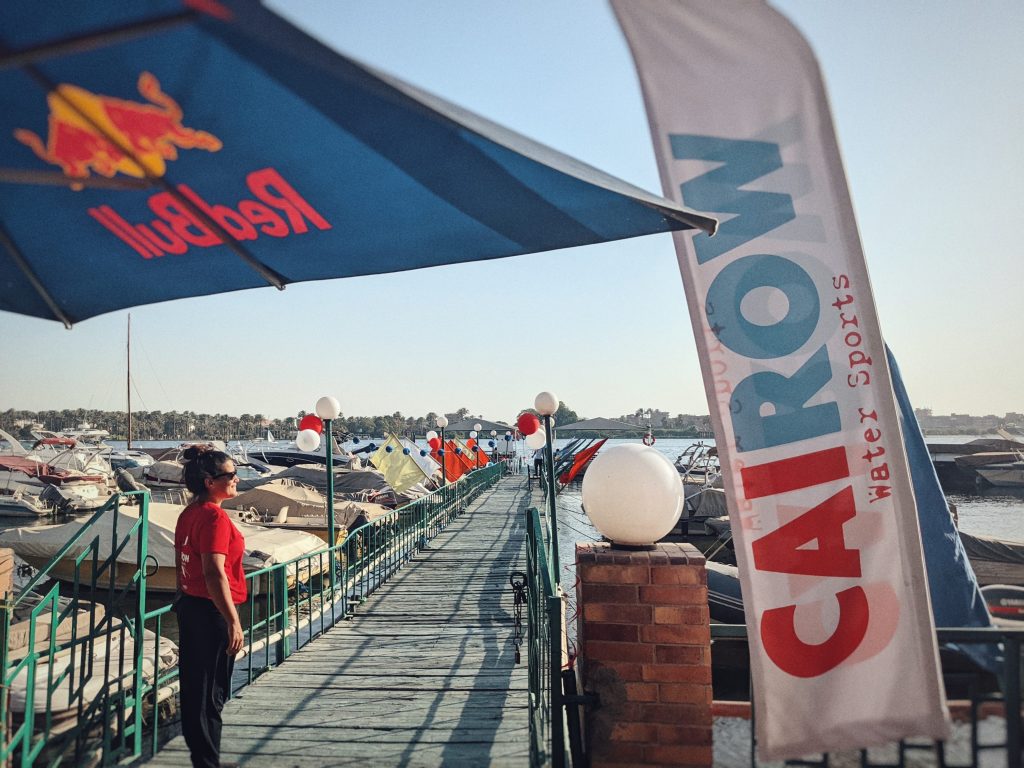 When and why did you decide to launch Cairow?
That was three and a half years ago, nearly four years. I had already made the shift from being a competitive, highly competitive, athlete and moved into coaching, and this this pull I have for the sport of rowing has kept me around the sport. I just saw how much space there was between people and this beautiful sport because everyone thinks this is only available for high-performance athletes or for competitive athletes. There are a lot of myths around rowing and ideas that if you fall in the Nile, you will like for some weird reason vanish or catch whatever kind of disease. We wanted to change these misconceptions and introduce people to rowing.
Is rowing the only way to enjoy the Nile with Cairow?
No, we offer many different things. We offer rowing, there's a track competitive track and there is a recreational track. We also have kayaks, both recreational and high-performance, we have wind surfing, we have stand-up pedals, and we also have seasonal camps where you can kite in Ain Sokhna, wind surf in Ras Sidr, or kayak in Nubia.
The world of watersports may seem a bit daunting to some, can beginners have a go?
Sure, absolutely. We offer similar opportunities to everyone if you have experience, if you're a professional, or if you're an absolute beginner. So our courses are designed from absolute beginner all the way to high-performance athletes or whatever your level is. You just find something that fits you and give it a go.
Some people may love the idea of taking a small boat on holiday in Sinai or on the North Coast, but be worried about doing the same in Cairo. What do you say to them?
I would just send a photo. I would just send a video of people doing it. There's absolutely nothing to freak anyone out. As you can see, people are quite chill. We have our safety measures. We have people who have been doing this for years so I would just send a picture.
It can also get very hot in Cairo in the summer. How do you keep on rowing in the summer months?
So we mostly row very early in the morning, people prefer that. Surprisingly, the busiest hours are five and six in the morning. So this is when people like to row the most, but we go all the way until ten. For those who like to row at ten when it's quite hot, its still fine on the Nile, we just tell people to keep hydrated and wear hats.
Can people take out a kayak or any of your other boars at any time of the day?
Yeah, so we work daily except Sundays, from five till eleven and then three to six, and the times are the same for our Maadi and Doqqi branch.
I heard that Cairow has launched charity initiatives to encourage people to raise money for causes while keeping fit on the Nile. Can you tell me a little about this?
Yeah, so part of our belief in sports, in general, is that it does not all come down to just competitions or our recreational rowing. Our role is also to be responsible to the community that we live in, whether in our initiatives to clean up the Nile. We also work with some organisations that support breast cancer awareness, diabetes awareness, and do whatever we can, in order to kind of integrate within the community that we live in and not be isolated in some kind of bubble.
Opening up a new branch in Maadi is an exciting step forward for Cairow. Do you have any more plans for the future?
Well, we have exciting announcements coming up and we have something very soon in Gouna, so that's absolutely thrilling.
And finally, what would you say to those interested in giving rowing, kayaking, or any of the other water sports ago?
Absolutely, it's the right decision. You should try it. I mean, we shouldn't be living around the longest river in the world and be surrounded by all this water and not enjoy it. Just give it a go.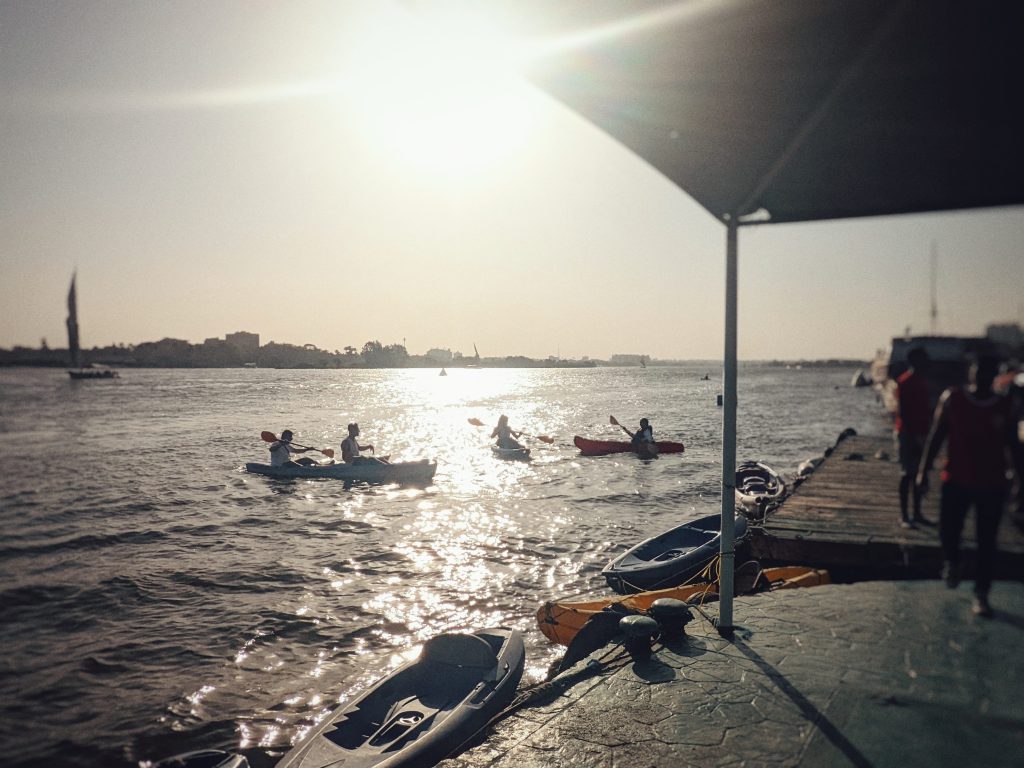 If you're tempted to paddle up and give rowing, kayaking or paddle-boarding a go, you can check out their website and Instagram for more information.

WE SAID THIS… In Pictures: Italian Beauty Gisele Zelahui Stuns By The Nile In A 1992 Photoshoot