Technology has had an impact on sports over the years, particularly in the area of refereeing. Some people oppose technological intervention in sports, while others argue that it "improves the game." This is a never ending debate, but we can say that this is the approach that the Fédération Internationale de Football Association (FIFA) is following in the newest World Cup, which will be held in Qatar from Nov. 21 to Dec. 18, 2022. To put things in context, this World Cup will be historic in two ways. This is due to the fact that the tournament will feature for the first time female referees and second, there will be linesmen who are…robots.
FIFA President Gianni Infantino is eager to put the "semi-automated offside" system in place for FIFA's worldwide spectacle. To clear up any misunderstandings, the robot referee is not your usual robot seen on the big screen, at least not for the time being. It's more of a data analysis system, similar to goal-line technology, using a number of cameras to track and collect numerous angles of the ball in 3D format.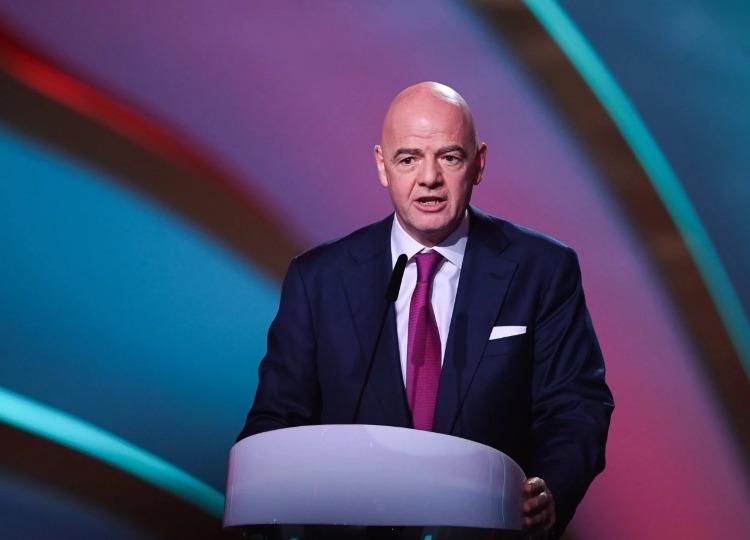 This new tech handles the specific problem of offsides. More importantly, the robot referees are only responsible for assisting the Video Assistant referees (VAR) officials in making offside rulings. VAR decision-making has also been known to last minutes, according to Technext, causing many players, commentators, and fans to conclude that it could be more efficient. That is where the new robot technology will make things faster with decisions will be decided in half a second with the new robot referees.
Let's not forget about the expense, as robot referees, like goal-line technology (GLT), is an innovation that will face low acceptance because of cost. The cost of implementing the GLT system in each stadium in 2014 varied between $300,000 and $500,000. In addition, each game has an operating cost of around $3,900.
After multiple trials and triumphs, global FIFA leaders are expected to implement this new technology in Qatar with all the indicators that the technology works, bringing considerably faster offside calls than the current VAR line-led method according to The Sports Grail.
This means that the technology will be utilized in England's first game against Iran on Nov. 21. FIFA simply puts it that it will help in making more accurate and timely decisions. Particularly when the offside determination is really close and difficult in this case the cameras will then provide real-time data, allowing assistant VAR offside operators to warn on-field officials in seconds.
Whether technology is good or bad for the sport, we know that these decisions to introduce further technological developments will be extremely effective in assisting the referees and the VAR in making fair decisions that will improve the game and eliminate any inaccuracies or injustices.