Netherlands vs. Mexico
I assumed that the Netherlands would send Mexico packing early on in the game, but Dos Santos' goal in the 48th minute indicated that perhaps the Oranje would be sent home.
The stifling weather in Fortaleza last night meant that the players had to take cooling breaks in order not to expire on the field.
Mexico kept the Netherlands at bay until the 88th minute, when Wesley Sneijder's half-volley slipped passed Ochoa and into the net.
The game lit up, as both teams sought to break the tie.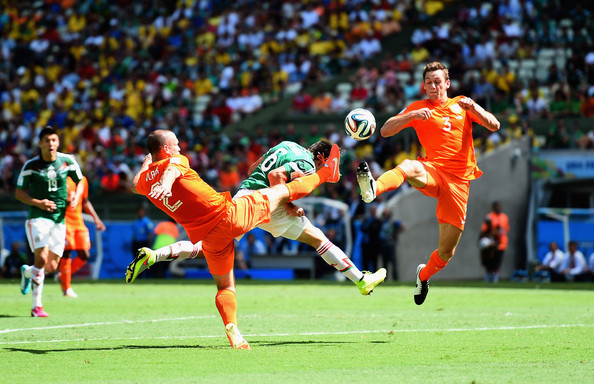 Unfortunately for Mexico, the draw was short-lived, as minutes later the Dutch were awarded a penalty for Rafael Marquez's attack on Arjen Robben in the area.
Huntelaar took the penalty, and it was painful watching Ochoa leaping in the opposite direction of the ball. It was done. As the seconds dwindled away, the heartbroken Mexican side could not regroup, ensuring the Oranje's presence in the Quarter Finals.
Costa Rica vs. Greece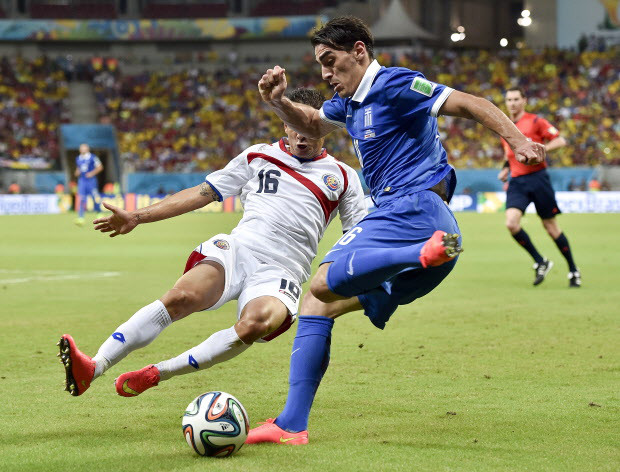 Yet another game ends in penalties, ending a hard-fought battle with just five shots on goal. Ugh.
The first half of last night's game between Costa Rica and Greece was largely uneventful. 2004 European champions Greece were wary of opening up the game, and kept their focus largely on keeping Costa Rica away from their box. There were a few semi-opportunities for both sides, but the respective strikers were unable to convert them into goals.
Both teams came out of half-time renewed and determined to gain an advantage over their opponent. In the 52nd minute, Ruiz snuck the ball into bottom corner of the net, sending Costa Rica into the lead.
Things went downhill from there for tournament underdogs Costa Rica, when they had a man sent off. Greece took advantage of Costa Rica's momentary weakness, thanks to Sokratis, who thundered in a rebound, putting his team level with Costa Rica.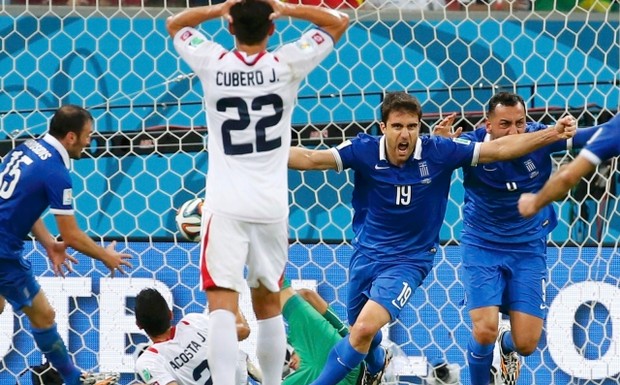 The draw dragged on through extra time, and as the ref blew the whistle, I knew that the game was over and I might as well flip a coin for who was going to "win" the game. Greece was sent packing as Costa Rica made history by qualifying for the World Cup Quarter Finals for the first time.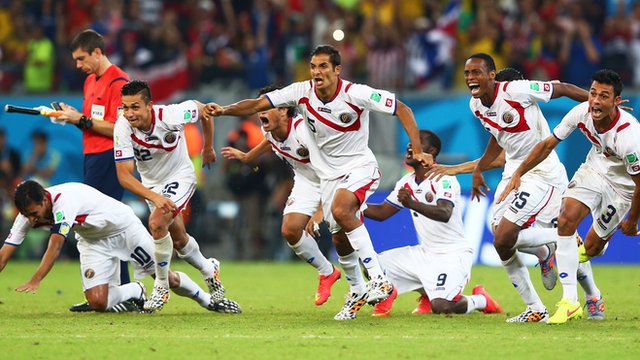 Costa Rica will face the Netherlands on Jul. 5.
WE SAID THIS: See if our Round of 16 predictions have been right so far!