The Round of 16 Lowdown: Day Four
description (PhotogRAPHER/AP)
Argentina vs. Switzerland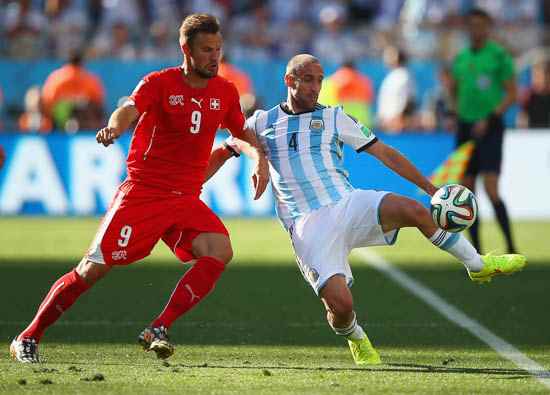 Argentina's performance at the 2014 World Cup has been pretty sub par. They were in a bullshit group (which they easily qualified out of) and have been saved by very late goals in almost all their matches (courtesy of Messi, mostly).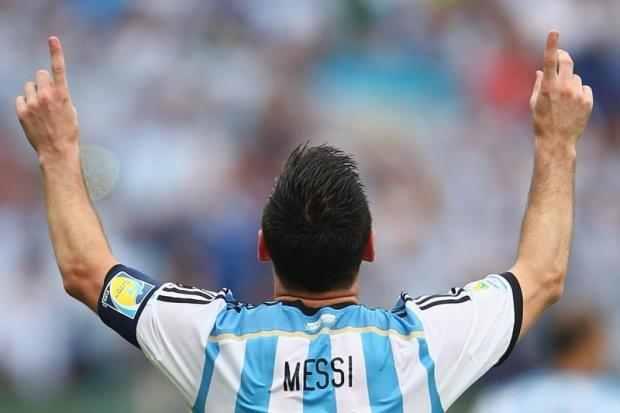 Last night's game against Switzerland was no different, both teams held a draw well into extra time, and with just two minutes left in the game Messi (who is probably too busy filming five ads a day to even think about football) made a run down the center and passed to Di Maria, who snuck the ball passed the Swiss goalkeeper and into the net.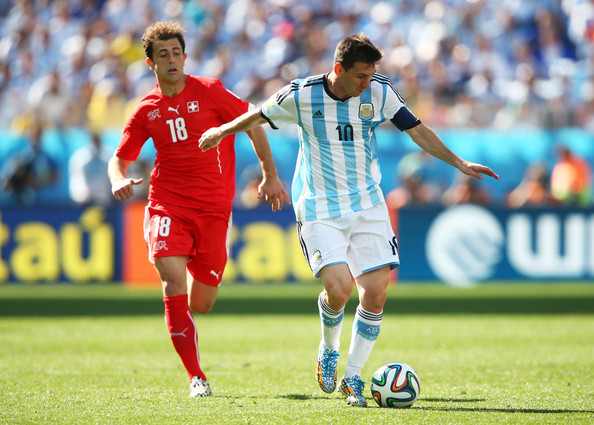 The Swiss were all about defending their box last night, which stifled the Argentinians well into the first half. They did have a few glimmers of hope, courtesy of Xherdan Shaqiri, who constantly gave Romero a hard time. None of his attempts were fruitful unfortunately.
Argentina had some clear shots on goal, but Benaglio was quick to deny them any advantages and that took the game into extra time. Just two minutes before both teams would have to go into a penalty shootout, Messi dribbled the ball down the field and placed it squarely at Di Maria's feet. The ball wound around Bengalio's outstretched arm and into the net.
Switzerland had a few chances in the minutes that remained, but Argentina managed to hang on to their advantage and book themselves a place in the Quarter Finals against Belgium.
Belgium vs. USA
A lot of football fans get all high and mighty when it comes to the United States' participation in the World Cup. "Since when do they play football?" "They dont know how to play" "They call it 'soccer'" are the kind of statements thrown around whenever the USA is geared up to play.
Yes, it is true that football wasn't always a very popular sport in the United States, and that comparatively speaking they began playing professional league football a little later than everyone else, but the sport has gained immense popularity and has an enormous audience now.
Basically, what I am getting at is… Shut up already about how the U.S. doesn't belong in the World Cup because their FIFA ranking is 13, and that's a hell of a lot better than other countries, ahem ahem, cough cough. (Egypt's is 36)
Enough of that.
Last night, Belgium and the United States battled through both halves of normal game time and into extra time. The Belgian squad was in stellar form last night, constantly sending USA goalkeeper Tim Howard leaping every which way to keep the ball out of his net. Howard's performance last night was nothing short of magnificent, earning him the "Man of the Match" title. USA defender Matt Besler also made sure Belgian offensive efforts were kept in check.
The game pulsated back and forth through out both halves, Howard was constantly threatened by the likes of Marouane Fellaini, De Bruyne, Origi and Hazard. While Michael Bradley (son of former Egyptian football coach Bob Bradley) navigated the midfield, calculating his passes and lobs beautifully.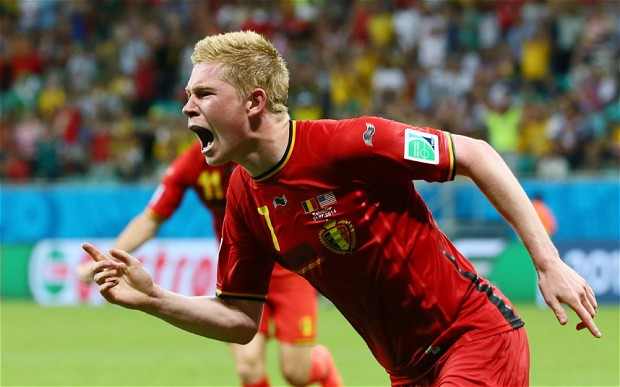 With full time and injury time played out, the players took a few minutes to catch their breath in the Arena Fonte Nova. Confidence on the American side was shattered when substitute Romelu Lukako (on for Origi) galloped down the line, he was intercepted by the American defense, De Bruyne took advantage of the loose ball, sending it spinning around Howard's outstretched leg and into the goal. Team USA barely had a moment to regroup, as Lukaku struck again, receiving a pass from De Bruyne and sending it past Howard (Lukaku and Howard play for the same club, fun fact).
Hope for Team USA came in the form of the diminutive Julian Greene, who capitalized on a beautiful lob from Bradley, sending the ball sailing passed Belgian goalkeeper Courtois. The crowded erupted in celebration as the USA tried to push its way to an equalizer, but the ref extinguished all hope as he blew the final whistle.
Belgium now moves on to face Argentina, while Team USA goes home with their heads high.
Tim Howard's performance last night sparked admiration and respect worldwide, even from his opponents. Below is a Tweet sent out by Vincent Kompany, the Belgian team captain, after the game.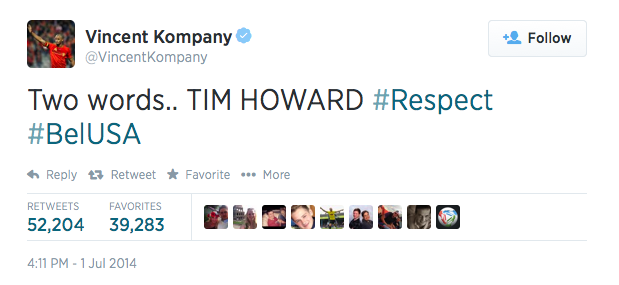 * Did you know? Howard suffers from Tourette's Syndrome, a neuropsychiatric disorder which involves physical and vocal tics, such as twitching and yelling.
WE SAID THIS: See more of Tim Howard in Players We Want to See Take Their Shirts off at the World Cup.