Is Haifa Wehbe's Sister Actually Going to Prison for Being a P***?
(musiclebanon)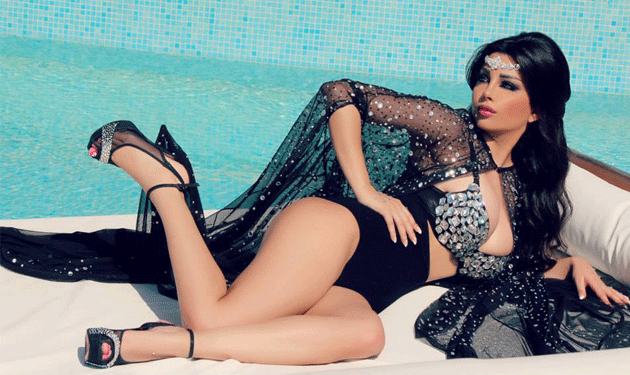 Ladies and gentlemen, looks like Rola Yamout's (aka Haifa Wehbe's sister) path to glorious fame was intercepted by none other than the modesty police of Lebanon…. Shu??? I didn't even know we had a modesty police!
But wait a second, can someone explain to me why the popo is involved? She's not the first woman to understand the artistic and money-making potential of the female body. Rumor has it she's recently taken on the role of a modern 21st century female pimp. Yes, you read that right! The Social Media Madam is allegedly using the internet to recruit women who are willing to travel to oil-struck deserts to please the filthy rich clients, according to MTV Lebanon. I wonder what an online ad for that job would look like.
WE SAID THIS: Good luck getting out of this Patrona Rola!