As we made our way across RiseUp Summit's 10th edition's last day at the Grand Egyptian Museum, one of the talks stood out to us as it perfectly paired with its historic surrounding. Titled The Renaissance of Egypt's Tourism – A Story Between Heritage & Contemporary Culture, the discussion featured everyone from Karim El Hayawan, photographer and architect, to Amr Abdelnassar, Strategic Planning and Temporary Exhibitions Manager at Legacy (operator of the GEM).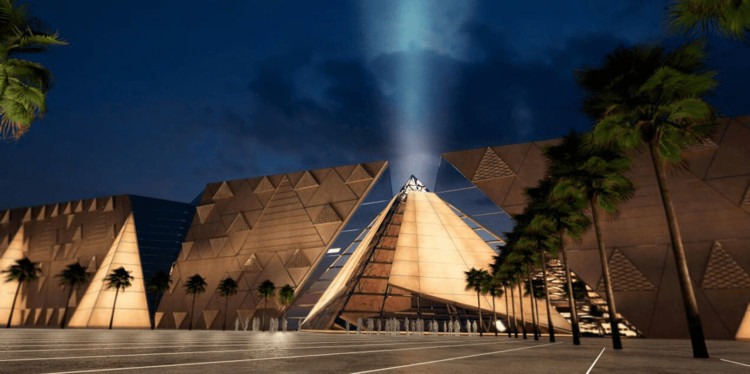 El Hayawan started off by sharing the vision he hopes for Egypt away from his work, "I believe we're truly living in a renaissance, built on the interdisciplinary. People aren't just interested in history itself." The interweaving of fashion, history or art is something that El Hayawan hopes to see more of. With successful recent examples being the Dior Tears capsule collection showcased by the Pyramids and the Grand Egyptian Museum; starting a conversation between history and contemporary fashion.
Abdelnassar then added an interesting point of explaining though the interdisciplinary of renaissance history is vital, it's even more important to maintain the history, "the issue is that we have two extreme camps. We have one camp that wants heritage sites to stay as is, underdeveloped when it comes to interpretation. Then another who wants to do raves and parties. We need to reach a balance where we prioritize guest experience and preserving our monuments."
The panel started an interesting conversation on the bridge between history and future, heritage and culture.
WE SAID THIS: Don't Miss…Egypt Hosts Dior For Spectacular Launch Of 2023 Men's Pre-Fall Collection