On the last day of RiseUp Summit's 10th edition, the MENA region's largest innovation and entrepreneurship summit, we sat at the historic Grand Egyptian Museum as we listened to VeryNile's Creative Director and Project Manager, Menna Hesham Ali. In a panel titled, Repurposing Waste Into Innovative Materials & Design Solutions, Ali discussed all things fashion sustainability related to the first initiative to develop sustainable means to clean the Nile with a mission of protecting the environment.
Ali went on to describe the process behind the VeryNile shop, "it's a sub-project of VeryNile, it started in December 2020, we started piloting for three months to understand the material. There are different types of plastic bags so they can be used for different things."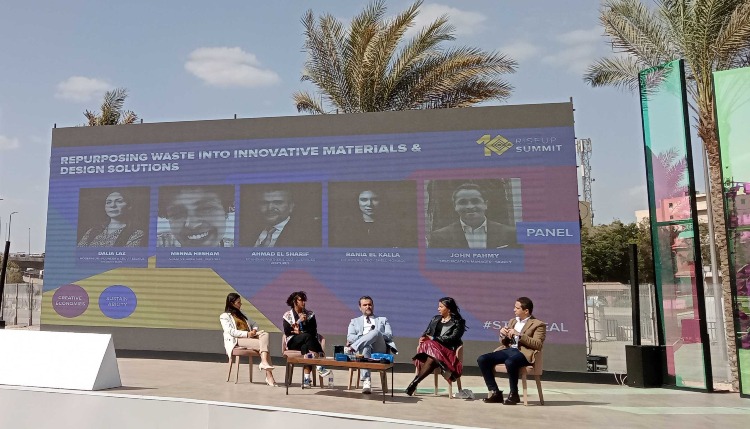 Following the trial phase, the VeryNile shop was officially born with an aim to not only focus on upcycling but also include handcrafted items that range from crochet to weaving or hand embroidery.
After receiving the plastic bags from Egyptian clothing banks, the team distributes them according to color and material. For instance, if the bags are thin and can't be ironed then they're used for crochet, shared Ali. It's an in-house process that includes everything from categorizing to playing with material according to the targeted design which can be anything from fanny packs to pencil cases.
Ali ended her talk by sharing how VeryNile started operating this year in Assuit as a way to cut down on the carbon footprint as they work with the Siemens Factory in Assuit. With hopes of expanding in Meneyah and further replicating their model across Egypt.
WE SAID THIS: Don't Miss…OceanLove: Celebrating Ocean Preservation Awareness On The Daily