Rejoice Arabs "Assassins Creed Origins" Video Game Just Released An Update You Will Not Believe!
Assassin's Creed Origins is releasing next week a Combat-Free Educational Mode, which will Include 75 Guided Tours that teaches gamers everything they need to know about Egypt. This new educational mode of the game lets everyone, from players to history-enthusiasts and non-gamers, choose between free roaming the beautiful world of Ancient Egypt to learn more about its history and daily life, or embarking on guided tours curated by historians and Egyptologists. People can discover and explore a world free of conflict, time pressure or gameplay constraints, where storyline and quests are not active and the world of Ancient Egypt evolves into a combat-free living museum.
According to Ubisoft, the mode will include an impressive 75 individual tours, which will last between 5 and 25 minutes each. Each tour will be tied to one of five themes:
Egypt: The land of Egypt, geography, and wildlife.
Pyramids: The exploration of the most iconic landmarks of Egypt.
Alexandria: Explaining the Greek influence that started with Alexander.
Daily Life: Information about the people and not only the monuments.
Romans: Tours that focus on the growing influence of Rome during the time of the game.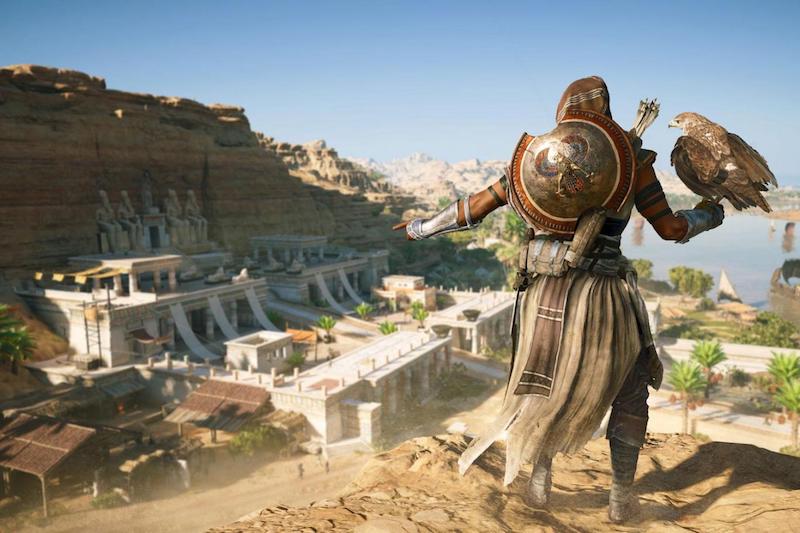 Players will control a variety of characters during these tours, including Bayek, Aya, Cleopatra, Caesar, and over 20 others. Assassin's Creed Origins owners can download the Discovery Tour for free on February 20. Those who want to bone up on Egyptian history without indulging in the nasty, violent core game, can purchase the Discovery Tour on PC for $20.
WE SAID THIS: Assassins Creed is sure giving you the full Egypt experience.