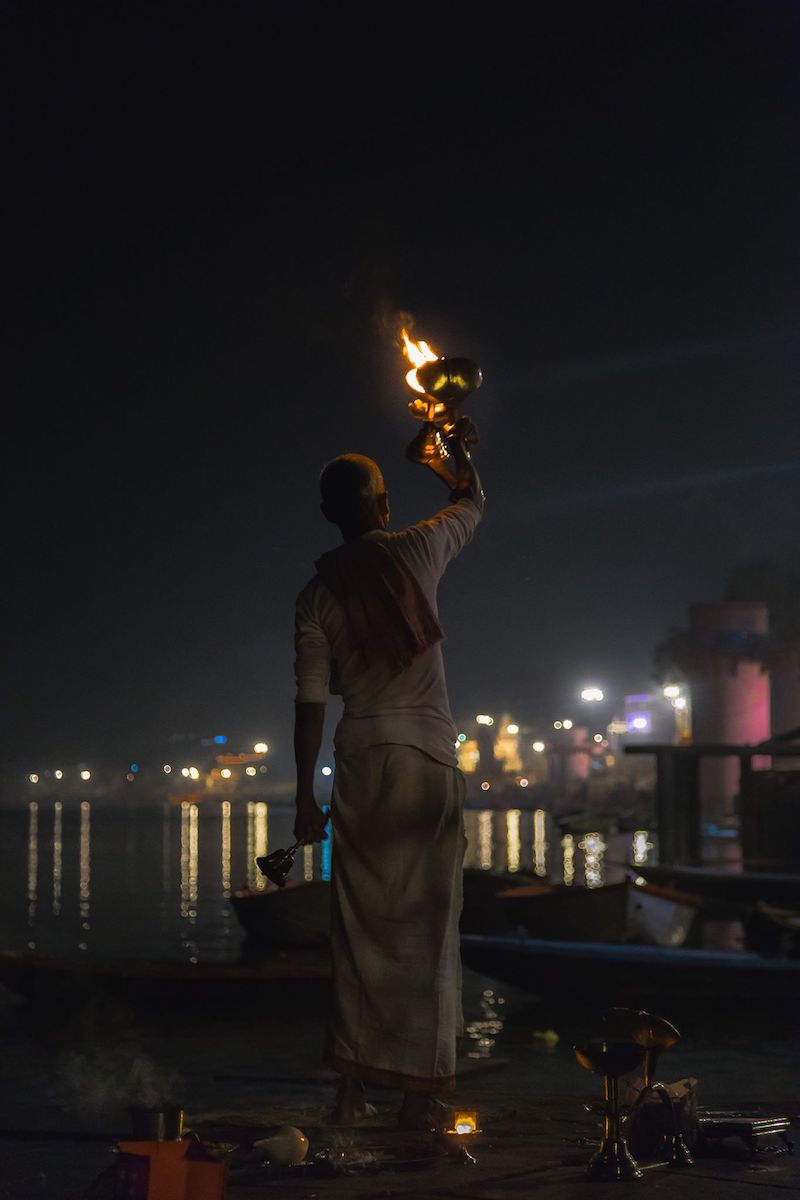 Omar Zaki, an Egyptian Filmmaker and Photographer, who went to India along the Ganges River to document the lifestyle of one of the world's last cannibal tribes. Zaki risked his life in order to give everyone a glimpse of the many cultures and nations that no one knows about. He filmed his documentary in the city of Varanasi, a city in the northern Indian state of Uttar Pradesh. This city draws Hindu pilgrims who bathe in the Ganges River's waters and perform funeral rites.

Tell us more about yourself? How did you come up with the idea to do such a documentary?
I'm a 26 year old Filmmaker and Photographer, my main focus is Anthropology and Humanitarian issues.
I got into Film very recently and this was actually the first project that I decided I would pursue as a Documentary Filmmaker. I wanted to shoot something interesting to me and a little unusual. The idea came to me after watching a Documentary about Varanasi and part of it was focused on the Aghori and that's when they got my attention, eventually I decided to go to India to meet them and maybe document their way of life.

Do you classify your video as a documentary?
I would say that it's a Documentary/Journalism hybrid. I was trying to stay as objective as possible and wanted all my subjects to tell their own stories, but also i wanted the viewer to see the story from my perspective.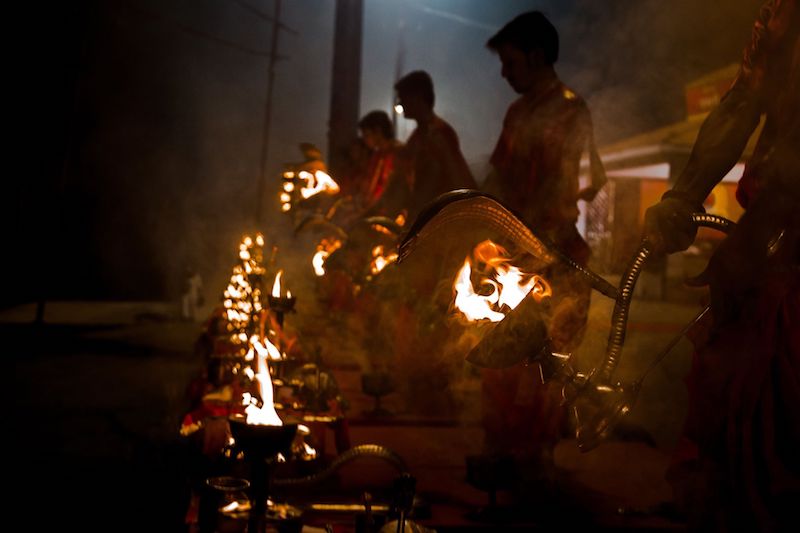 People are in love with the documentary, and it's obvious that you went through a lot of obstacles to come up with this masterpiece. What obstacles did you face throughout documenting?
Yes, a lot indeed! I would say the main problem I faced was to find an Aghori. On my way to Varanasi I imagined I would find them all over the city, but I was very wrong. The Aghori live extremely simple lives, they don't present themselves as Holy-men, but only as people who have renounced all their belongings and see all the materials in the world as an illusion. I think it took me at least two weeks to meet a Baba – it's not like they're walking around the city holding human body parts (although, that does happen sometimes.)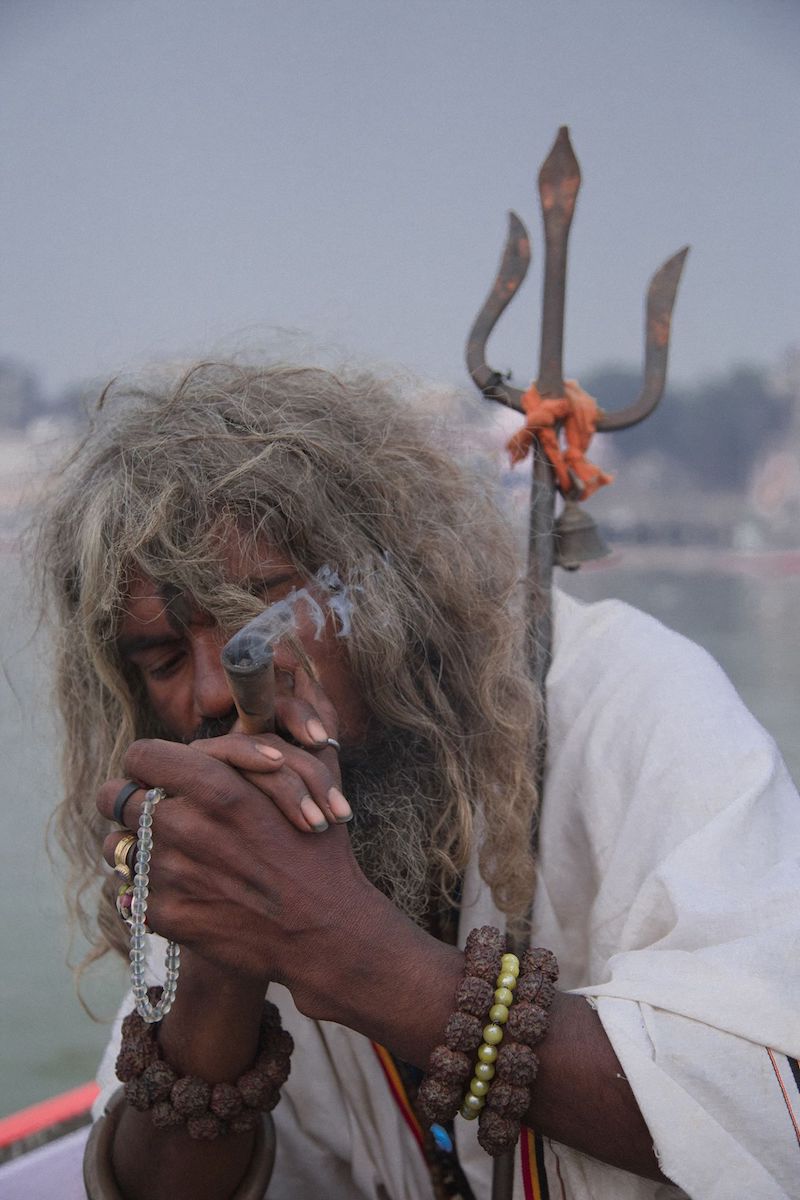 All throughout the trip, have you ever faced a situation where you felt like your life was threatened?
Yes, when I walked inside that tent, I was threatened by one of the Baba's followers as soon as I joined them around the fire. He told me they would chop my body if I showed any disrespect to any of them … then he politely explained how each Aghori gets eight or nine kills that would be forgiven by their God. Baba Mahesh, the guy I interviewed on the boat was in a different state of mind most of the time, which made me feel nervous being around him thinking he could push me into the river or something.
Was there any footage you had to cut out for being too graphic?
No, as easy as it would have been for me to get that kind of footage, I didn't want to make the piece about "the monstrous Aghori Sadhus" but just understand their ways of life.

In general, how did you find your trip to this side of the world?
It was life-changing! I got to see places and meet people that I would have never imagined meeting.

How does it feel after being back and do you have any regrets?
No regrets. I wish I had more time back then, I would have loved to spend a lot more time with them and get a deeper understanding of their culture.This whole experience was very eye-opening for me – there's so much going on in the world that we don't know of. I think we should explore more and be open to different cultures, places and people with different mindsets. You don't need to travel across the world but I think we should all pursue that sense of curiosity inside us, even if it's in our backyard.
Here is the full documentary to live the same experience Zaki did!

Devotion – Aghori Sadhus from Omar Zaki on Vimeo.
WE SAID THIS: We believe Zaki sure is a true artist and can't wait to see his future projects!