Tunisia should definitely be your next travel destination. Why? Well, for starters, it's a country that is rich in history and marvelous nature. From wandering through the Roman ruins to visiting the beautiful Santorini-like streets of Sidi Bou Said, it's technically heaven on Earth. Whether you prefer a typical beach holiday or a tour around historical monuments, this North African country has it all.
I've met a lot of people who loved to travel to this region; they kept talking over and over again about Djerba, which sounded more like a must-visit tropical paradise. All sun seekers heading to Tunisia, I advise you to enjoy the golden sand of the gorgeous Mediterranean beaches; the best beaches are located in Cap Bon peninsula. You can enjoy a dip in Djerba's prominent beaches; Sidi Mahrez and Seguia.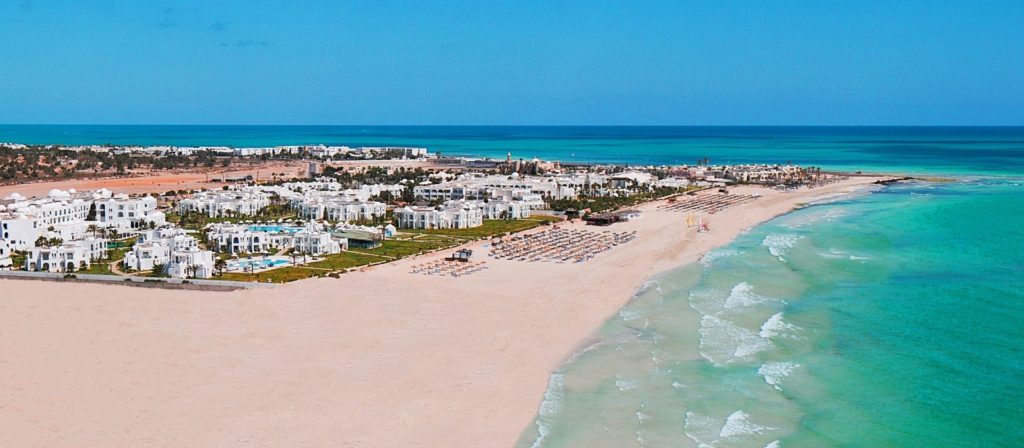 Tunisian beaches are wide and long, the beach in north Sousse is 35 km long, and the beach near Nabeul is about 50 km.
This country is not just a typical seaside destination, the enchanting sand of the Sahara stretches over 10 countries including Tunisia; it's definitely going to be the highlight of your trip. The easiest way to organize a Sahara trip is through Djerba, from where you have two options; visit the west desert and salt lakes or head directly to enjoy the Sahara Oases.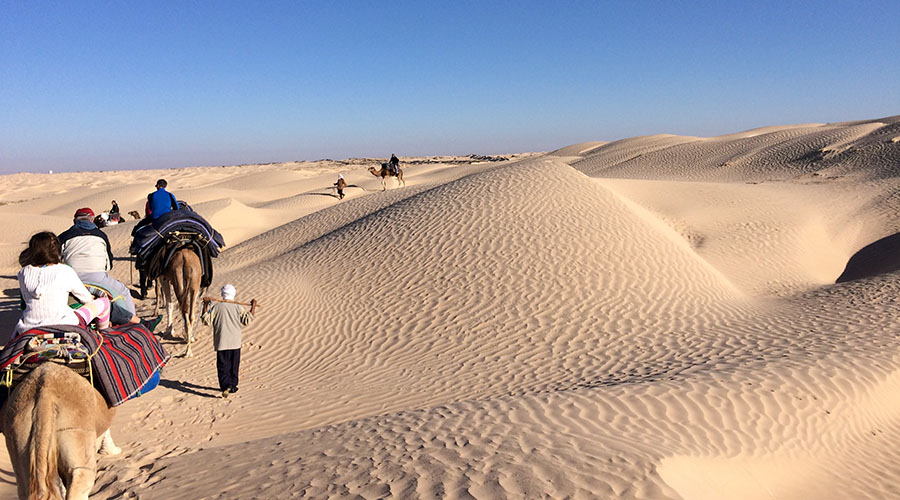 There are also a lot of archeological sites that demonstrate the country's rich history. Although there isn't much left of the original Carthage, history lovers will still appreciate the remains. Those include the Roman baths, the cathedral, as well as the amphitheater.
It's worth mentioning that the country hosts the most impressive Roman ruins outside of Italy. I advise you to head to the cities in the northeast of the country to observe the remains of Roman history in Dougga, Bulla Regea, and Chemto.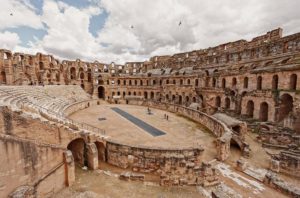 The food in Tunisia is also awesome. If you're into seafood, you'll enjoy it twice as much there. They have the best shrimps, and their local specialty is the grilled fish; they call it "poison complete". Their cuisine is a mix of French, Turkish, and Mediterranean, satisfying all tastes. Fruits, vegetables, and of course, olives are present in every meal.
 WE SAID THIS: Tunisia will make you want to pack your things and just go!