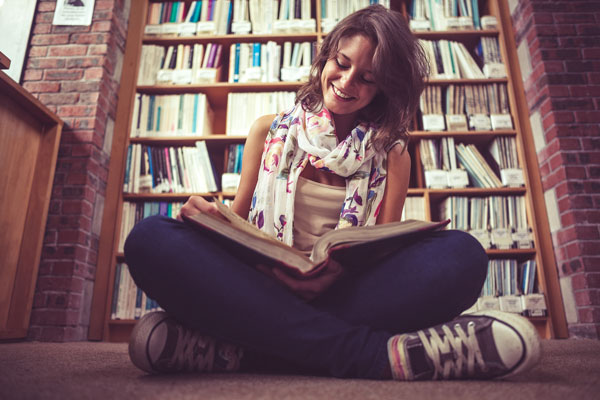 In this day and age, there is so much literature out there and the accessibility that technology provides for books has made our choices even wider and more diverse.
To join the thousands of lists out there, to celebrate women writers and to embrace the wonderful #ReadingWomen2014 Twitter wave, I have put together a list of #ReadingWomen2014 recommendations – a list that isn't Egypt-centric or Arab-centric, but hopefully serves as a window to the wealth of contemporary female writers from around the world.
Through these authors, you can experience the world without leaving your favorite reading corner at home. Many critics dislike gender-based lists and feel that it's unnecessarily to distinguish between male and female writers, but the truth is that until women are equally recognized, until people no longer find it surprising when short lists for literary awards are comprised of all women, and until women stop feeling the need to change their name so that they can become best sellers, we should continue to highlight the achievement of women writers.
The female voice in writing opens up a distinct and intriguing dynamic of society and perspective – one that reminds us all that our paths are strikingly similar. Without further ado, let the celebration of women's writing continue and yalla, hop on a plane ride with me around the world with my #ReadingWomen2014 list.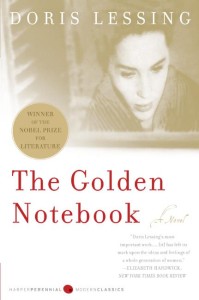 Our journey starts in the UK, home to some of the strongest literary awards as well as a country that continuously produces remarkably talented writers. I want to start by insisting that you read Doris Lessing's The Golden Notebook. There isn't a single list out there that doesn't include this book as one of the best books of the 20th century. And since we lost Lessing in 2013, there is no better way to keep her memory as a writer alive than by reading her work. Lessing won numerous literary awards, among them the Nobel Prize in Literature in 2007.
We cross the Atlantic and head next to Canada for Margaret Atwood's The Handmaid's Tale. Not only is Atwood the recipient of many literary awards, she has also received over fifteen honorary degrees. The Handmaid's Tale is considered to be speculative fiction and deals with the subjugation of women in a theocratic state. Something we can all relate to?
We then head south to the United States where there are so many amazing women writers, but my choice goes to Chinese-American writer Amy Tan, winner of the 2014 Sanders Award in Fiction. Her book The Joy Luck Club is my next recommendation. I guarantee it will make you cry, so prepare that Kleenex box. Featuring complex and emotional entanglements between mothers and daughters, it also deals with the difficult life of immigrant families and being torn between cultures.
Our next stop is further south in Chile with Isabel Allende's The House of the Spirits, a book that has been translated into over 37 languages. Allende has won numerous literary awards and The House of the Spirits was her debut novel written in 1982. It spans four generations of the Trueba family through the eyes of the women in Chile's social and political context, while incorporating magical realism. Allende is able to make you believe in hope, life, love, reconciliation and justice even after enduring the horrors of the Chilean military oppression. This is a must read.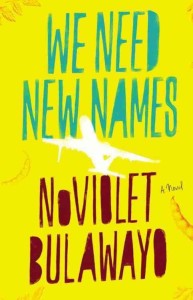 Crossing the Atlantic again, we head to Africa with NoViolet Bulawayo from Zimbabwe who won the 2014 Pen/Hemingway Award for We Need New Names. Not only is this a necessity to read because it's her debut novel and an incredible accomplishment, as fellow Africans, we must support such tremendous success. Bulawayo's book We Need New Names holds its own on its own and is one coming of age story that you won't be able to put down.
We then embark to cross the Indian Ocean and arrive in India with Jhumpa Lahiri, who is one of my favorite authors. Her latest book, The Lowland, just came out in 2013 and was shortlisted for the Man Booker Prize this year. It deals with the paths of two brothers in Calcutta whose lives diverge when one brother goes to the United States. There is a uniqueness in Lahiri's storytelling talent that makes her a must on any of my lists.
We now head north to Iran. If you haven't read Marjane Satrapi's graphic novel Persepolis, then you really have been missing out. It describes Satrapi's childhood in Iran and adolescence in France and received a lot of attention because it was – and still is – banned in many countries.
Next, we travel further west and land in Turkey with Elif Shafak's Honour, which is simply wonderful, and you'll have to wait for next week's review to find out why.
Finally, we end our journey at home in Egypt, with Radwa Ashour. What an incredible talent and writer. There have already been several events honoring Radwa, who has numerous literary awards to her name. Her Granada Trilogy is one of the top 100 literary works by the Arab Writers Union, but Specters is my choice. The story of two female professors through the historical political upheaval in Egypt and Palestine in the '50s, her book is an insight into our modern history and how it has affected everyone's lives. We have to understand our past in order to understand our present.
This list will hopefully get you excited to join the #ReadingWomen2014 campaign. There are so many wonderful writers and so many places to explore. So don't hesitate any longer and just start reading.
"The book to read is not the one that thinks for you, but the one that makes you think." – Harper Lee
WE SAID THIS: Check out Sherine's book review of 'May We Be Forgiven' for International Women's Day.