Among the many commercials this holy month of Ramadan, the telecommunications company, WE are Ramadanizing its celebration with everything from food to fashion, with Egyptian actress and singer, Donia Samir Ghanem bringing people together to celebrate the season. Here's all you need to know about this vibrant commercial.
WE shined this Ramadan with its colorful ad, showcasing Ghanem in a variety of shimmering purple costume changes matching the logo's branding. As she changed from one outfit to the next, she sang her heart out, giving us viewers the ultimate fawazeer vibes.
As she rocked a purple pantsuit to a butterfly yellow gown, the actress called on people to show us how to Ramadanize different aspects of their lives, giving the commercial a unique interactive aspect.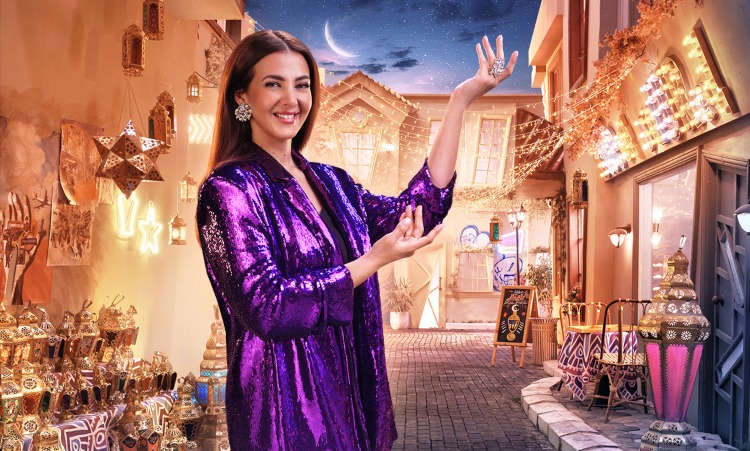 Also, you don't just Ramadanize your experience by watching the commercial as WE created an AR experience when users turn on their cameras they'll be presented with a host of 3D objects that will cater to the perfect photo op, almost like a filter situation. Bringing the Ramadan magic to life!
This season's WE offers include everything, even the offers/double the bundle on most of Telecom's offers in addition to vouchers, discounts, free subscriptions, 300x recharge, day and night offers. Use and get what you use after iftar, you'll get again the following day before iftar.
Let us know how you're Ramadanizing this season.
WE SAID THIS: Don't Miss…From Designers To Stylists: Who Is Behind The Fashion In This Year's Ramadan Looks?