December 3rd is International Day of Persons with Disabilities and an Arab TV show taught us all a lesson in awareness and inclusion. Yaum Jded TV show celebrated individuals with different abilities through the help of one of the most renowned Arab public figures that speak for everyone with special needs, Rahma Khaled.
With the help of her mother, Amal El-Otaif, and years of hard work, Rahma defied all the challenges life threw her way and became a swimming gold medalist in the Special Olympics. The Swimming, tennis and basketball athlete made her first public appearance – in what we call mainstream media- with Sherif Amer in 2014.
The interview went viral after MBC Masr producers came across an old interview where Rahma said, "Ramez Galal is my idol, he's funny and I would love to act with him". The Egyptian actor surprised her during her interview with Amer, swept her off her feet with a flower bouquet and we all fell in love with the champion who showed us that you create your own reality.
Four years later, Rahma Khaled breaks the Internet once again for making her ultimate dream come true and becoming a TV host. Al-Ghad channel interviewed the champion on International Day of Persons with Disability and the star was given her own segment that sheds light on different individuals who fought challenges and turned their dreams into realities.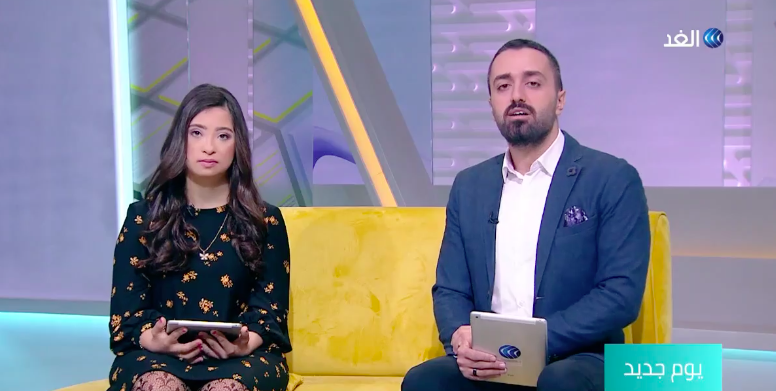 "I couldn't sleep all night. I kept hugging my dress", Rahma told Al-Watan about her excitement to finally make her TV debut. The rising star graduated from Alson Institute For Tourism, Hotels & Computer System last year, then ventured towards her bigger goal and started taking mass media courses.
TV isn't Rahma's only achievement, the gold medalist had a monthly segment on "Akhbar Zoui El-Eaka" on Sout Al-Arab radio channel. Watch Rahma re-defining inspiration below: