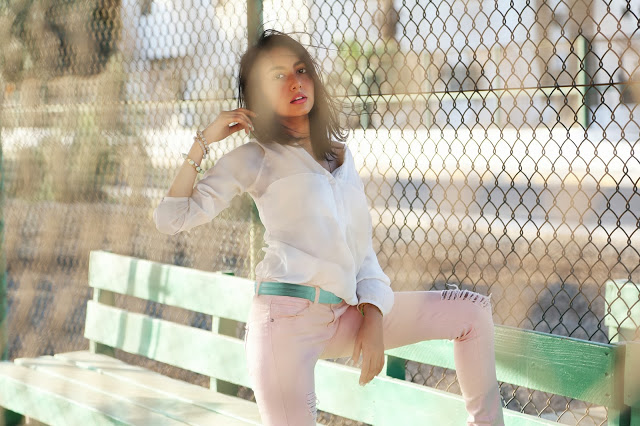 Stumbling upon Vogue Overdosed, I was stunned by how much this blog did within a short period of time. The Nia Rivera look-alike blogger behind the site is a lovely student from the KSA who loves to share her passion for fashion. I had a nice chat with Ghalia about blogging in the Middle East, fashion shoots in the Kingdom and Arab women's style.
Tell us about yourself.
I am Ghalia Mahmoudi, an 18-year-old fashion blogger, marketing student, and social media coordinator.
How did you start blogging?
Well, I initially started sharing my outfit posts on Instagram, which I felt was an outlet for me where I was inspired by a lot of bloggers that made me realize that it's ok to use my style to express myself and that I shouldn't be afraid of criticism, that I felt was bound to be showered in. But I was really shocked with all the positive feedback, so I thought what the heck!? I might as well make it more professional and start blogging.
What kind of limitations do you meet as a blogger in the Middle East?
I'm glad you asked! When I first started learning about blogging, I read a lot about how brands use bloggers to build customer relationship/loyalty – which is great. We all trust word of mouth more than paid advertisements. The thing is, nearly all international brands provide bloggers with products, private viewings, etc. – except the ones in the Middle East. They don't give much attention to bloggers. I end up feeling unappreciated and I take a bad impression about a brand when I blog about their products and get zero feedback or credit.
Who are your favorite bloggers?
The list would be endless, but when I'm dressed in basics I relate to Aimee Song from SongOfStyle the most and when I'm dressed for an occasion I relate to Nadya Hassan from TheFierceDiaries.
How do you plan your outfit shoots?
That's a tough one! Living in the Kingdom makes it so hard for me to have a shoot whenever I'm dressed so what I do is throw on whatever inspires me and not share it until I have a chance to shoot it. So I might be dressed the same twice, first when I put it on and then a week later when I find the right location and photographer.
Describe your personal style.
It changes every day but I think it revolves around street-style, feminine and edgy.
What do you think are the strengths and weaknesses of Arab women's style?
One of the weaknesses of Arab women's style is that it either exaggerates with their look or makes it very dull. It's very unpleasant to find someone wearing Burberry print from head to toe and it's also equally unpleasant to find someone looking like a school girl in a boring uniform. However, I do think that Arab women always manage to pick clothes in silhouettes that suit and accentuate their body types. They don't force themselves into things that don't suit them even if they're on-trend.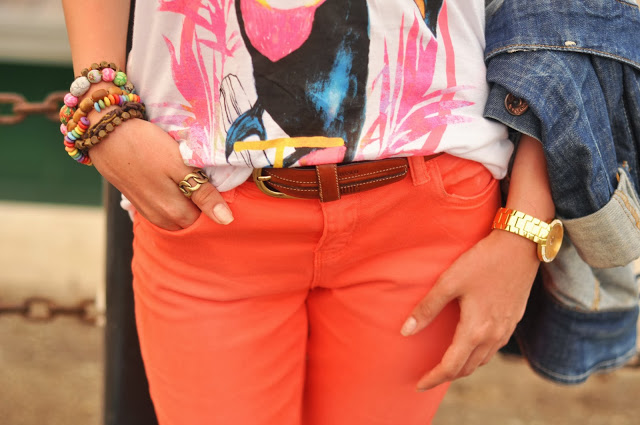 Do you have a favorite designer?
I don't really have a favorite designer; I might like a designer's collection one season but hate their next.
What does Ghalia Mahmoudi do when she's not blogging?
I'm always doing something! Either replying to emails, writing assignments, working with mom or working out.
Favorite quote?
Someone once told me "Don't tell people that you know so much, just show them!"
How do you see the future of Vogue Overdosed?
My only plan is to try new things and to explore new fields that shall, hopefully, take us to bigger and better places.
WE SAID THIS: Don't miss Hadeer's interview with model and filmmaker Elisa Sednaoui.