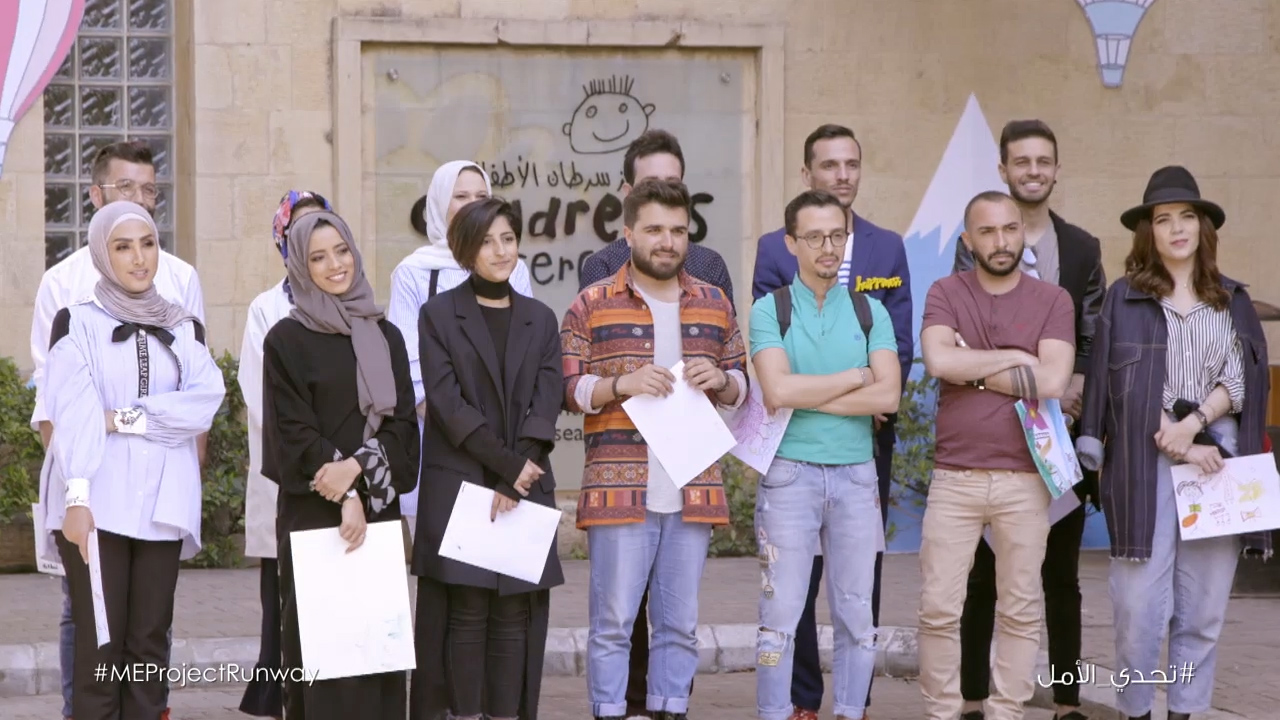 The competition continues for the third week on the second season of Project Runway Middle East, this time with an emotional challenge (and we're not just talking about Zobaida's meltdown).
So without further ado, here's a list of our 15 favorite moments from the third episode of the second season of Project Runway Middle East.
1. St. Jude
Every season we're used to having an emotional challenge (remember the refugees camp challenge last year?). And while this one didn't leave us in tears, it absolutely made us more hopeful and optimistic, and the kids left a smile on our faces.
2. Nour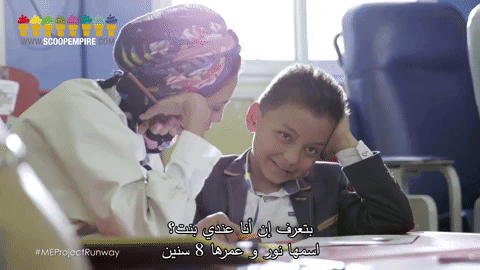 To us one of the most emotional moments of the night was when Reem gave us a glimpse into her personal life talking about her daughter Nour.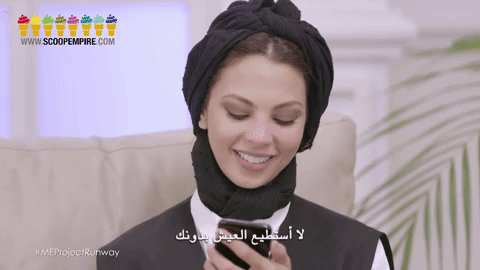 As much we hate contestants having contact with the outside world during the period of a competition, we definitely approve of the cute phone call between Reem and her daughter.
3. Extremely photogenic kid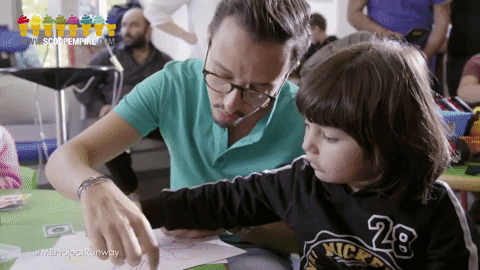 That kid was literally over Abdelhanine's shenanigans after two seconds (because who cares about drawing when you can pose on national TV?). Like this kid knows what's up and is definitely going places!
During the first 10 minutes of the episode, this little one manages to get more screen time than Abdelhanine did all season.
4. Arab's Got Runway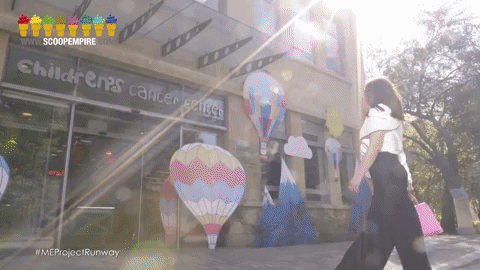 It's obvious how tight the MBC family is, which is why having this "Arab's Got Talent", "Project Runway" cross-over was one that we're here for and are all about!
5. What the duck?!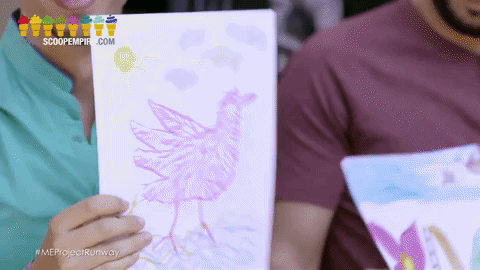 When the designers were asked to turn their drawings into designs, that was the moment we all thought "What the actual duck?" and knew right then and there Abdelhanine was landing in the bottom three.
6. The fabrics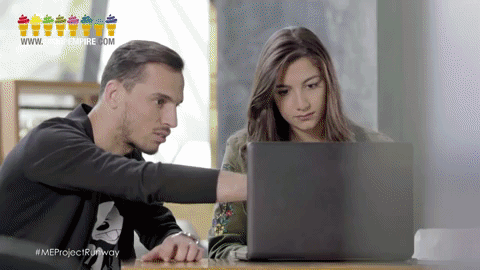 Having the designers create their own custom-made fabrics out of the drawings gave them a lot of creative space. We definitely loved seeing how everyone customized the fabrics in their own different ways.
7. Ishtars, Ishtars everywhere!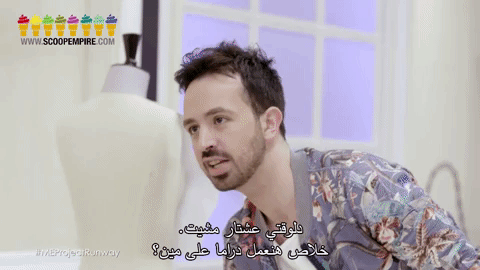 Mirror mirror on the wall, who's the luckiest of them all? And yes, by that we mean the next victim that Zobaida will destroy their lives next, now that Ishtar is gone.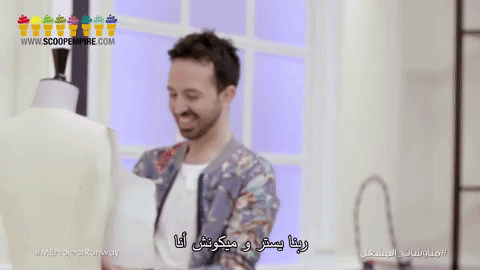 8. Zobaida's meltdown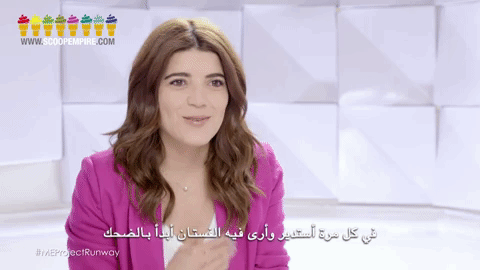 Zobaida having an anxiety attack turned into an unstoppable laughing fit is our lives in a nutshell. We're very, very grateful that, for once, a designer admitted that their design was ugly and wasn't in complete and utter denial.
9. The actual meltdown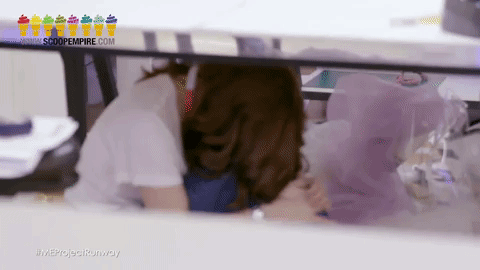 "I know I have a heart because I feel it breaking," is not just a quote by the Tin Man from The Wizard Of Oz. It also describes how we felt about Zobaida who is used to giving an unbreakable bitchy front, but we finally got to see a human side to her and we couldn't love her more!
Let's just say Zobaida's meltdown was definitely the highlight of the night and pretty much what the entire episode revolved around.
10. Nora's News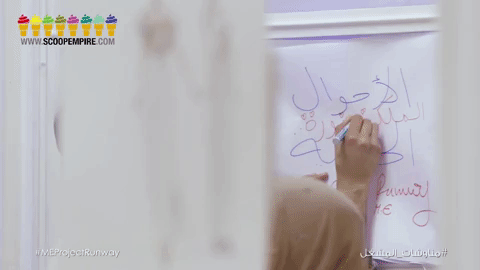 Zino's WeaZer prank (with a Z) on his latest venture of making Nora's life a living hell. Let's just say that the forecast is showing that there a 95% chance that Nora will be walking out of that workroom tonight.
11. Beware of  "The Plastics"
While Zobaida is preoccupied with her meltdown and couldn't fulfill her Regina George duties to her Gretchen Wieners, Zino. He had to go and find himself a Karen Smith to take down Cady… we mean Nora.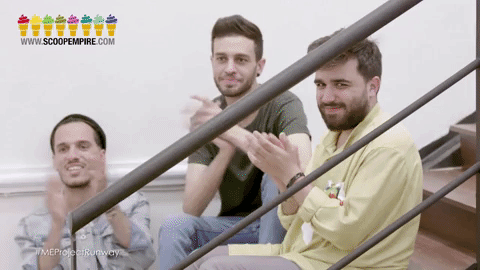 Luckily for him, Ahmed was free and they managed to help him accomplish this week's mission, all while Nora still thought Zino was rooting for her. She definitely deserves an applause for her denial!
12. Malek's IDGAF Face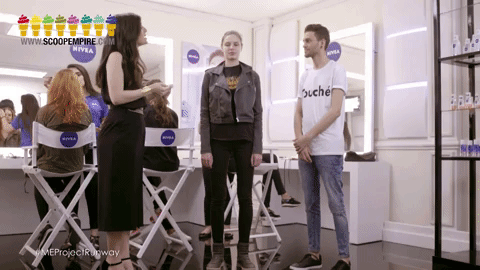 The producers finally started catching up about how Malek could sell ice to an eskimo so they decided to put him in the latest Nivea product placement bit. While we enjoy pretty much anything with Malek, what we enjoyed even more is him pretending to care about the makeup tips when he obviously didn't give two craps.
Just like his t-shirt says… touché!
13. Comeback Kid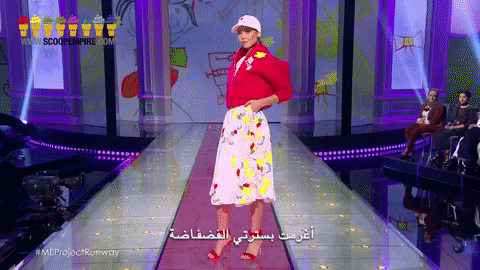 How Zobaida turned a meltdown into a victory that landed her in the top three is beyond us. It was the perfect happy ending that we were waiting for!
14. The Tree of Life
While we loved Saher's design, but Mikhail turned it out for the second week in a row, turning his model into a FREAKING TREE!
This is the moment we became certain that we'll be seeing Mikhail in the top four (or three?) of the competition this year, and maybe even win the entire thing. You've heard it here first, ladies and gentlemen!
15. Mohamed's Reverse Zobaida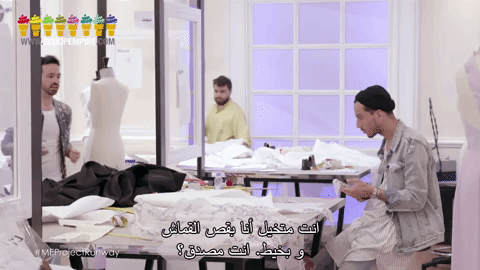 Mohamed basically had an opposite storyline to Zobaida's where he started on a very high note with things looking optimistic for him, which later turned into a very harsh critique from Elie Saab who questioned his very own existence in the competition… Ouch!
We love you, Mohamed, and we want you to stay in the competition which is exactly why you need to get your sh*t together!
Honorary Mention: Nora!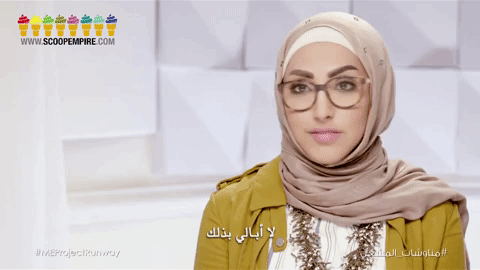 Gone too soon. Nora will definitely remain one of the highlights of this season and will always have a place in our hearts.
She now leaves us with one lingering question of who the designers will pick on from now on. But if there are many Ishtars then there are definitely many Noras in the workroom. Right, Zobaida?
WE SAID THIS: Catch the second season of Project Runway Middle East every Sunday 10pm KSA – 7pm GMT on MBC4.