Libya has been in a state of turmoil and instability for years now, as the country has gone through many political transitions. Egyptian President Abdel Fattah Al-Sisi expressed concern about the current situation in Libya before the Paris International Conference for Libya, which was organized by France, Germany, Italy, and Libya.
He stated that foreign troops, including mercenaries and foreign fighters must immediately depart from Libya, "without procrastination."
Furthermore, Al-Sisi stated in his statement that Egypt is eager to assist Libyan authorities in implementing the plan of the 5+5 joint military committee, as well as bringing Libyan institutions together and strengthening capacities so Libyans can keep their wealth and be in control of their future.
In addition, Al-Sisi urged all parties, both inside and outside Libya, to immediately stop assisting and funding terrorist and extremist organizations, as well as transporting their members from one nation to another, which is critical to bringing Libya out of its crisis and putting an end to the suffering of its citizens.
Al-Sisi also asserted the following:
"I can promise you that Egypt has been and will continue to support the Libyan people and ongoing international and regional efforts to realize their goals."

Egypt Independent.
President Al-Sisi met with French Armed Forces Minister Florence Parly on the margins of the Paris Conference on Libya on Thursday, in which both sides agreed to step up dialogue and collaboration in the fight against terrorism in the coming months.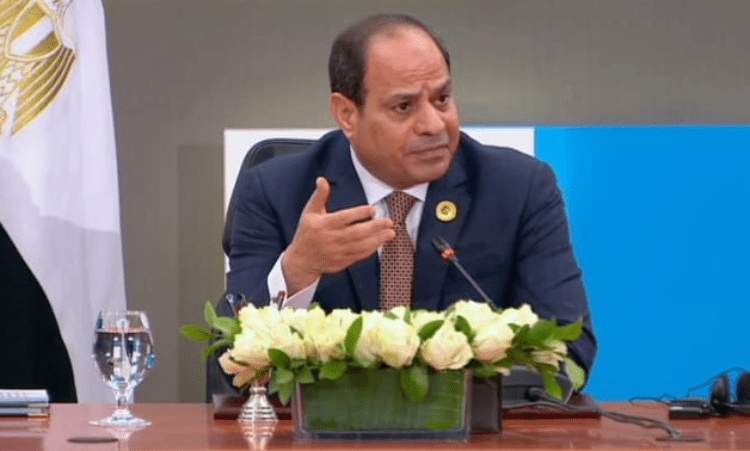 "I warn against false pretexts being used by some parties inside and outside Libya to sabotage any progress on this route."

Egypt Independent.
The important takeaway from Al-Sisi's remarks on the current Libyan crisis is that all Libyan factions and parties must work together to overcome conflicts, in addition to the withdrawal of all foreign troops from the country in order to construct a free independent state based on stability and peace.