"Premier Skills" Returns to Egypt for the Second Time To Help Young Egyptians Achieve Their Goals
Premier Skills returned to Egypt for the second time this year, as coaches led a fun and educational six-day training course between 28 April to 3 May in Cairo, where they have been training young Egyptians to develop leadership skills through football coaching and which ended with a festival today at the Maadi Olympic Centre.
The Premier Skills programme uses the Premier League's global appeal and expertise in delivering community programmes and the British Council's expertise in English to run sessions in partnership which offer young people, including the most vulnerable in society, opportunities to become better integrated into their local communities, to develop their skills for employability and raise their self-esteem.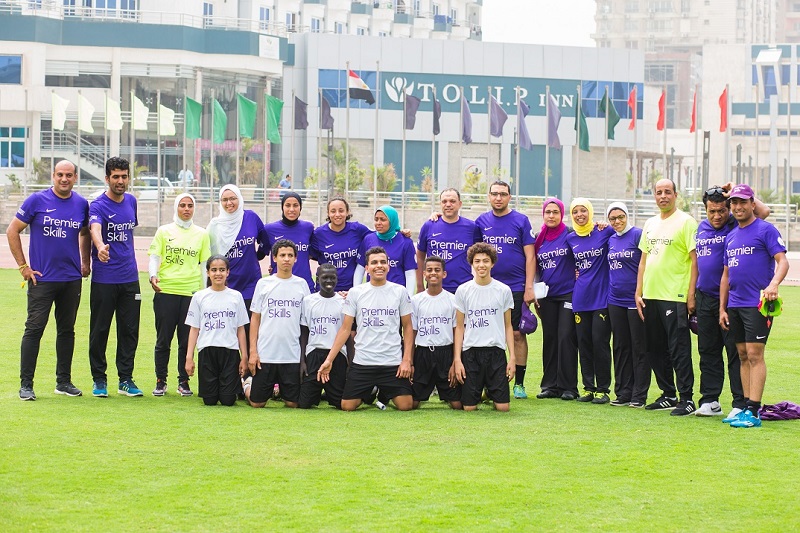 The Premier Skills Phase 2 training course was led by Premier League Coach Educator Paul Hughes, and UK Club Coaches Louis John from Portsmouth FC and Jack Day from Stoke City FC, who worked with a group of 32 Egyptian coaches and children from the community.  The six-day course was run in partnership with the Egyptian Ministry of Youth and Sport.
Tim Vine, Director of International Relations at the Premier League stated that "This Phase 2 Premier Skills course in Cairo follows January's successful delivery in Hurghada and takes the coaches we have been working with on phase 1 courses on to a new stage of development in their learning. We are also engaging more female coaches on this six-day training course, continuing our support of the '1,000 girls; 1,000 dreams project'. This course demonstrates the impact and reach of Premier Skills in Egypt and underlines the Premier League's desire to help develop the grassroots of the game in the country."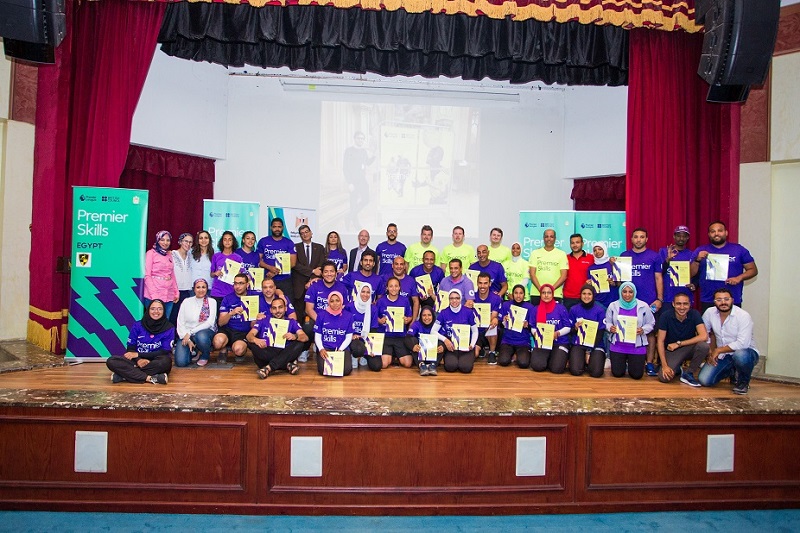 They were joined by Premier Skills coach educator Fayza Haider, who received her Premier Skills certification in 2015, and who is the Captain of Tairan Club and Egypt's National women's team, as well as Dr. Motasser Ibrahim, a coach from Zamalek.
Premier League coaches use a tailored curriculum to communicate their knowledge and transfer expertise to their Egyptian counterparts through the Premier Skills programme. It offers football coaches at community sports centers, free learning materials, with the objective to enhance knowledge, raise self-esteem and improve interpersonal and employability skills of the training recipients.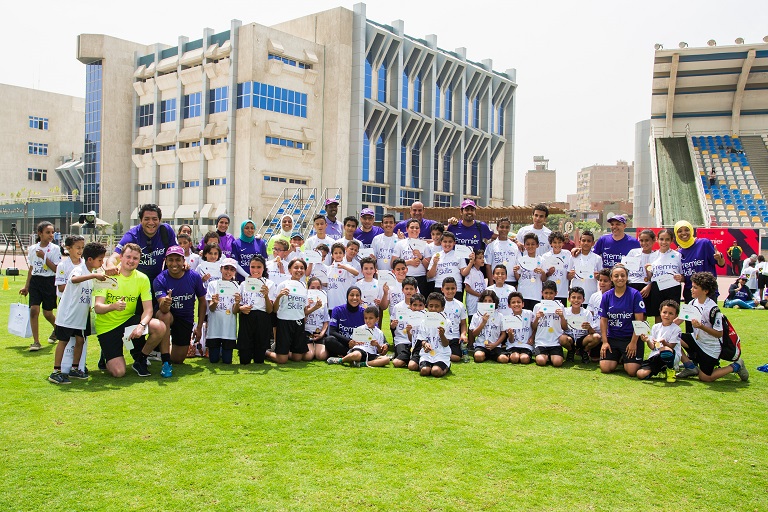 This year, the coaches ran numerous workshops and practical coaching sessions and covered interesting topics likes codes of conduct and role model coaching.
The Premier Skills programme is managed by the British Council and focuses on empowering women and girls through coach educator training and community development. Nearly half of the community coaches who have taken part in the two Phase 1 training courses run previously in Egypt, between 2013 and 2016 were women, whilst over 60 percent of child participants were female.
To follow this successful delivery, the Egyptian Ministry of Youth and Sport partnered with Premier Skills to launch the project "1000 girls; 1000 dreams" which aims to engage 1000 girls, aged 12 to 14, in football training centers in eight governorates in Upper Egypt.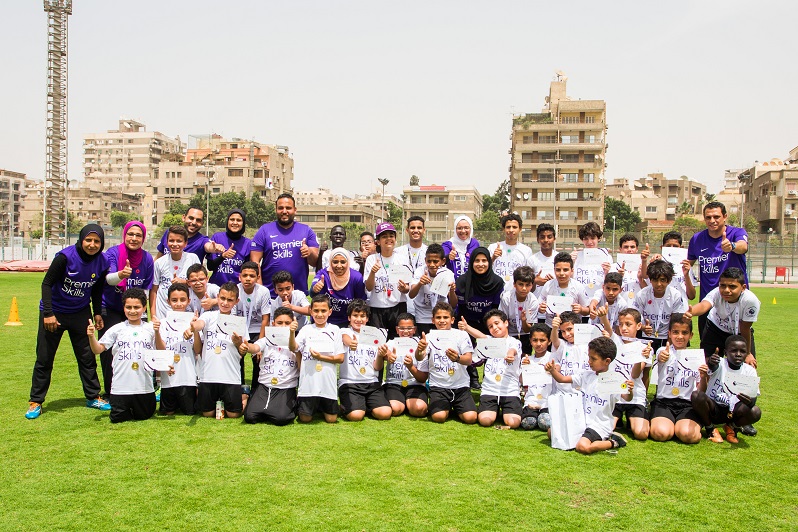 The Premier Skills programme was launched in 2007 and has managed to engage over 20,000 coaches and referees from 29 countries since then, who in turn have provided training that has positively affected the lives of over 1.6 million young people around the world. Premier Skills currently operates in 19 countries and has reached a total of 80,000 children in Egypt.
WE SAID THIS: We'd love to see more projects like this one!