In the midst of all the bad news we hear regarding women feel unsafe and unheard; something historical just took place in Egypt! Women will and can now become judges in the Egyptian State Council, for the first time! Egyptian President Abdel Fattah El-Sisi, gave the order on International Women's Day. Consequently, the officials started the necessary steps to implement this order. "Women's inclusion in the state council is one of the main necessary elements," said Taha Karsoua, Counselor and Vice President of the state council.
There are specific conditions stated that must be met in order to be hired. Moreover, the first batch of women that will be working must show the highest competency and work standards. For exmaple, they need to have excelled in university and scored the highest grades, preferably to be the top of their classes. The jobs available are as a delegate and a deputy of the state council. In addition, Sisi has urged Justice Minister Omar Marwan, to coordinate with the heads of the Supreme Judicial Council and the State Council, particularly to ensure the hiring process within these two bodies, according to Egypt Today. Women that are hired will be transferred from the Administrative Prosecution Authority or the State Cases Authority.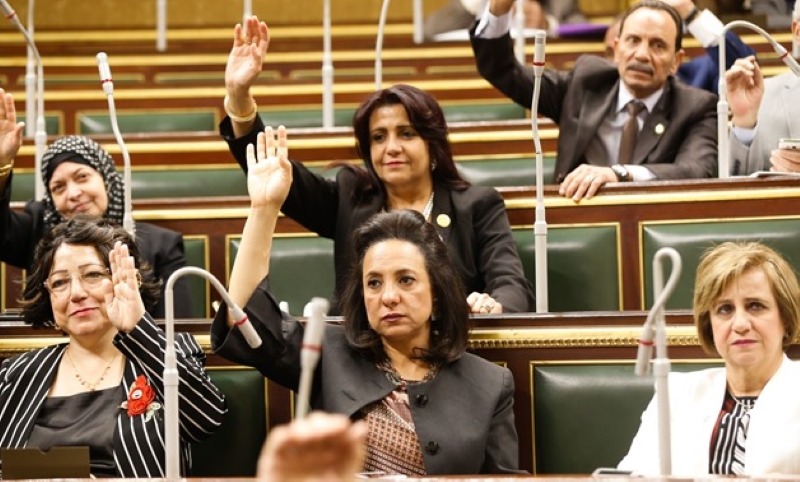 Counselor Taha welcomed women to join the state council, as they would make visible changes, and be able to serve as speakers for women. He also stated that there are easy ways to request a transfer, and guarantees that the process will go smoothly, according to Youm 7.
Check out the official statement on the matter, here.
Indeed, this calls for celebration for women all over Egypt and the Arab world. As time goes on, women will jump through more and more victories!