We'd like to apologize in advance to every so-called blogger and celebrity in the Middle East because Instagram has one queen and her name is Poussy Shalaby and here's why!
Poussy solved the biggest mystery in Egypt's history during a brunch. When Amr Diab mentioned "Bourg El-7out", was he referring to Dina El-Sherbiny?
She is reporting 24/7 whether she's on a plane with television and cinema's royalty or simply watching Magued El-Masry getting a haircut.
Poussy is the mother of all influencers. Whether those shades are a gift or not, she's been flaunting them for 6 days in a row, indoors and outdoors!
Making an interview with a Louis Vuitton bag next to my feet is the level of extra I aspire to reach one day!
Her stories are ridiculously entertaining and they're always featuring the biggest Arab stars.
The definition of #SquadGoals ❤

Posted by Scoop Empire on Friday, January 26, 2018
She has a squad that puts all of Taylor Swift's BFFs to shame.
Those outfits though are the only reason I need to follow Miss Poussy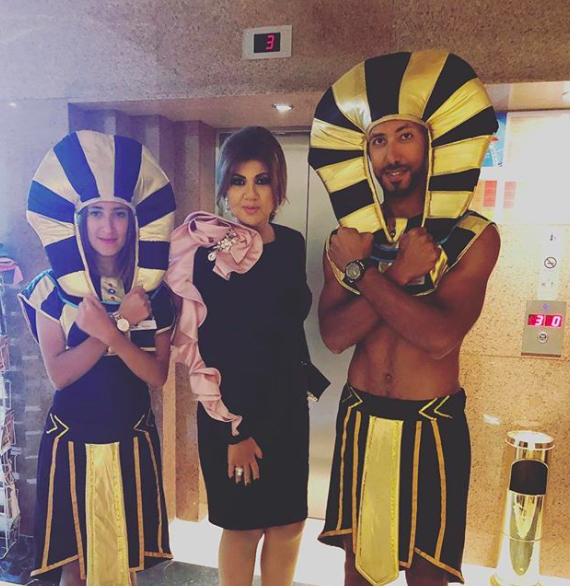 WE SAID THIS: Fifi Abdou needs to step up her game.