Many Egyptians lack accurate knowledge about HIV/AIDS and how it can be transmitted. This is mainly why HIV-related stigma and discrimination have been so prevalent in the country for years. People living with the virus have been suffering due to several, and unfortunately popular, myths.
In Egypt, HIV/AIDS is often associated with homosexuality and promiscuity, when actually, there are other reasons that lead to its transmission, namely intravenous drug use. As a result, the worst part obviously becomes patients' fear of discrimination because it stands as a major obstacle against them seeking treatment; an HIV or AIDS diagnosis in Egypt is akin to a scarlet letter, it is carried with the person through their life. Another myth that people living with HIV/AIDS hear at times is that it can be passed on by sneezing, coughing, kissing, and sharing food.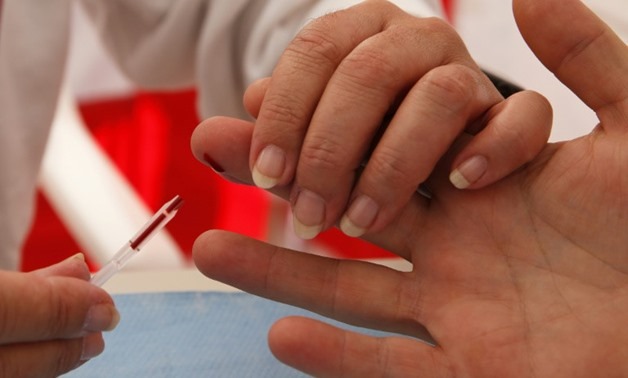 In terms of facts and medical information, unprotected sex, intravenous drug use, blood transfusion, organ transplant, as well as pregnancy, childbirth, and breastfeeding are the only ways HIV can be transmitted. This is because it can be passed via blood, semen, vaginal fluid, breastmilk, and anal mucus.
According to statistics published by UNAIDS in 2019, Egypt is one of the lowest countries with AIDS infection rate. In the same year, the National AIDS Program (NAP) highlighted that there are 13,000 people living with HIV in Egypt. In 2018, the Egyptian government unveiled its plan to eradicate AIDS by 2030 under the slogan 'Health for All: Preventing Stigma in Health Facilities'. To mark World AIDS Day yesterday, Dr Hala Zayed, Egypt's Minister of Health and Population, announced that HIV medication will be free of cost, and will be offered in 13 medical centers across Egypt.
Egypt established the National AIDS Control Programme (NACP) nearly 25 years ago when the first cases of HIV infection were detected locally. Since then, the country has been making efforts to raise awareness about this life-threatening disease, combat the stigma around it, and launch campaigns to improve the quality of service provision.