Our Picks for the Top 10 Egyptian Movies of the Decade!
Via Leonardo Da Vinci Art School
The decade is coming to an end, and although it ended super fast, the 2010s definitely had its ups and downs. One thing that saw a downfall and a revival was Arab cinema. The first half of the decade saw a huge decrease in the quality of movies thanks to the Arab spring. However, increasing stability in the region helped bring back the quality of Arab movies.
We've compiled a list of the top 10 commercial Arab movies of the decade! This is not a list of the top 10 grossing movies or the top 10 artistic movies that got the most awards, but simply the 10 most entertaining ones. Scroll down, check if your favorites are included, and if we missed any, make sure to mention them in the comments section.
Blue Elephant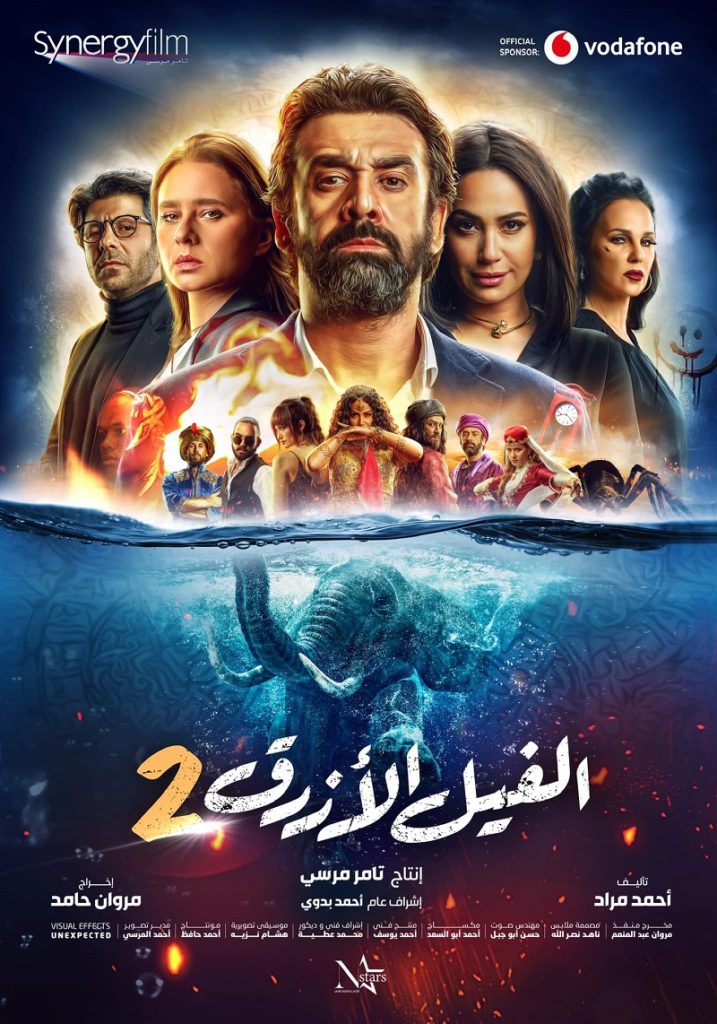 The first and second parts of Karim Abdelaziz's Blue Elephant are arguably two of the best movies that the Egyptian cinema has to offer! The collaboration between Ahmed Mourad and Marwan Hamed made sure that the two movies were on a whole different level!
Diamond Dust
Another project that saw Mourad and Hamed coming together and was absolutely amazing is Diamont Dust! ِAsser Yassin, Menna Shalaby, Maged El Kedwany, and Mohamed Mamdouh were on top of their game in this one.
Sons of Rizk
Ahmed Ezz, Ahmed El Fishawy, Amr Youssef, Ahmed Dawood, and Karim Kassem together in a movie, what can go wrong! Welad Rizk and its sequel are, by all means, very entertaining and successful movies, thanks to the cast and the great Tarek El Erian.
The Deal
Two of the country's great leading actors of the past couple of decades, Ahmed El Sakka and Ahmed Ezz came together for The Deal (El Maslaha), and it was very entertaining and successful. It was released in 2012 and directed by the renowned Sandra Nashaat.
Banat El 3am
Ahmed Fahmy, Hesham Maged, and Shiko were arguably the best comedy trio of Egyptian cinema. Although they don't do movies together nowadays, their 2012 movie, Banat El 3am was hilarious.
Hepta
After the success of the novel, the hopes and expectations of Hepta were skyrocketing. Director Hady El Bagory made sure that the expectations were met in his masterpiece Hepta. Maged El Kedwany showcased in this movie why he's considered one of the most talented Egyptian actors of all time.
Gunshot
Written by Haitham Dabour and directed by Karim El Shenawy, Gunshot is a very interesting crime/mystery movie. Ahmed El Fishawy, Ruby, and Mohamed Mamdouh, were all on point in their roles in the movie.
The Secret Men Club
Another entry for the iconic Karim Abdelaziz, but this time it's a comedy rather than a thriller! The Secret Men Club reminded us that Abdelaziz is one of the funniest Egyptian actors.
30 Years Ago
30 Years Ago has a groundbreaking list of superstars that worked perfectly together in this fun movie. Ahmed El Sakka, Nour, Sherif Mounir, Mona Zaky, and Mervat Amin had great chemistry working together in this one. A masterpiece by Amr Arafa.
Casablanca
Amir Karara was on top of his game in his latest movie Casablanca; a star-studded and very entertaining movie to watch!
WE SAID THIS: What's your favorite 2010s Arab movie? Let us know in the comments.