ORA Hospitality: A Look at How The Real Estate Developer Company Bridges Between Luxury & Novelty
Can the concept of hospitality get lost in Luxury? We have seen that happen many times, with luxurious high-end hotels losing hospitality. However, this is not the case with ORA, an ambitious global real estate company where its Chairman and CEO Naguib Sawiris, and his team are reimagining hospitality by mingling luxury with the personalized guest experience.
Housing a diverse portfolio, with three of them in Grenada, the Caribbean, and two in Greece. Functioning below ORA are two hospitality brands 'Silversands' and 'Yi Hotel' and both are introducing hospitality as never done before. At ORA, luxury is the means and end to unmatched hospitality.
What brings all those five ambitious projects together is their sincere and dutiful management that aims at imagining the experience from a guest's point of view.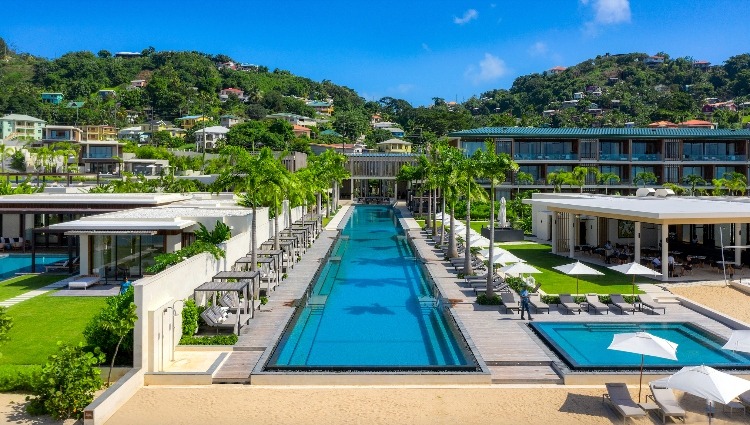 Dimitrios Zarikos, the Chief Executive Officer of ORA Hospitality says, "What you need is great service…hospitality is all about details, you need to know your guest, their likes and dislikes, tailor your experience to the guest then that's when you can talk about great service, a service they will talk to their friends about."
The first ambitious hospitality project of ORA was born out of Sawiris's passion and fulfilling the need to build a luxury hotel in the Caribbean. His passion was for embarking on a project where his taste for architectural and interior design and eye for detail came together. The plan was to build a hotel on the beach in harmony with the ecology, and when he met the Caribbean Prime Minister in Grenada, Sawiris made him an offer he couldn't refuse… building the most luxurious hotel in the Caribbean.
"I wanted to create something that understands and anticipates me as a customer," Sawiris said. The CEO has been picky enough with the details to the extent that he individually chooses each item that contributes to the particular and overall artistic inclinations of the hotels. This showcases how the guest experience at ORA is customized, and personalized.
Silversands Grand Anse in Grenada has a 100-meter landmark swimming pool. It is like a subtle powerful welcoming message to any guest entering the Hotel lobby, telling them they have made it to the right place.
The effort ORA put into Silversands Grand Anse, repeats itself with the other projects. The second hotel in Grenada, Silversands Beach House shares a similar inclination to minimalism. Its architecture is extremely anticipatory of the guest experience. It is literally nestled in nature, offering a secluded and intimate safe space on Portici Beach.
The third ORA project 'Port Louis Entertainment Hub' is located in Port Louis, Grenada overlooking mountains from the east, and the historic capital of St. George from the North. Port Louis is an entertainment Hub offering cafes, retail shops, yachts, and bars spread over 3500 square meters.
In Mykonos, Greece, ORA has blended in the Greek flavor with its consistent favoring of the simple and luxurious over anything else. Silversands, Mykonos Hotel is smoothly contextualized. Its smooth architecture takes geometrical shapes.
Next to the luxury Silversands, operates the modernist Yi Hotel. ORA's 'Yi Hotel, Mykonos' is yet another euphoric and intimate hotel. It is a perfect spot for a serene time of detoxification and retreat. Each architectural detail, from the neutral colors of the exterior to the abundant conceptualization of wood, contributes to a luxurious experience.
ORA Hospitality is run by a team with decades worth of expertise. Being a leading developer company, its attention to detail is unmatched. ORA's strength is not contained only in high-end luxury projects, but in the ethos behind them. They do not just design beautiful architecture, that brings happiness and creativity to the table, but offer a tranquil experience, they succeed in executing them within nature.
WE SAID THIS: Don't Miss…A Dive Into ORA Properties: Where Through Every Project A Landmark Is Built