Across the globe, bars are known to represent the ultimate nightlife experience with each country boasting its own collection of spots to grab a drink. Some are good but the ones that truly stand out have made it to this year's recently announced World's 50 Best Bars list. This year, two of Dubai's prominent bars made it on the list, Mimi Kakushi and Galaxy Bar. From exemplary drinks to fine dining, let's take a look at what makes these two bars A-listers in the Dubai nightlife scene.
Mimi Kakushi
When it comes to Mimi Kakushi, it didn't just make it on the World's Best Bars list, it also nabbed the winning title for "The Best Bar in the Middle East and Africa 2023." There is a reason why it is one of the top bars on merely entering it, guests are teleported to the Jazz age of 1920s Okasa through its traditional joinery, hand-painted walls, beaded curtains, and sliding lattice screens.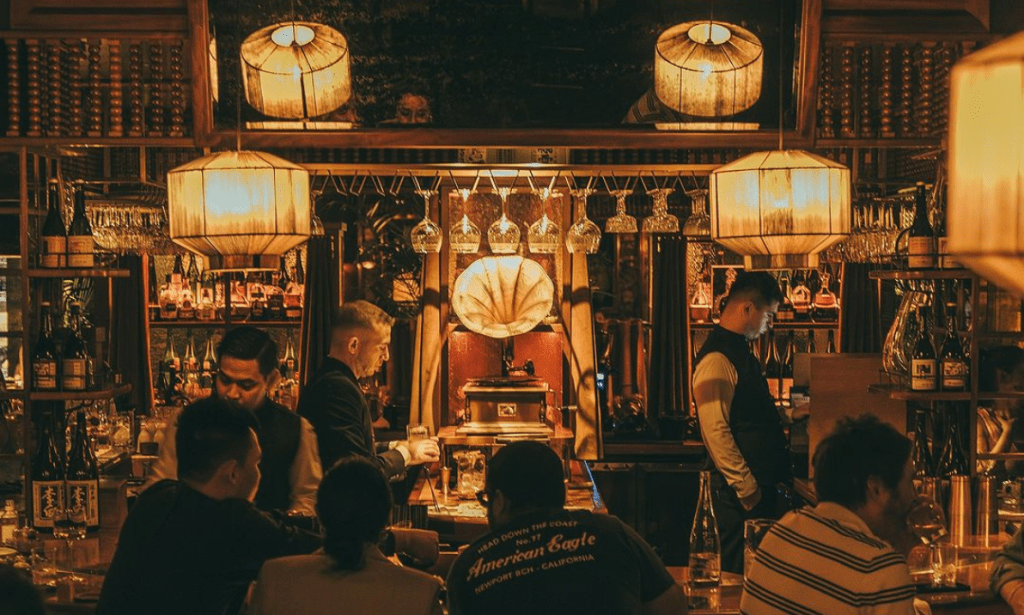 Along with the unmatched ambiance, their dining menu celebrates the excellence and superiority of Japanese cuisine. Boasting a massive modern Japanese menu with playful twists on traditional flavors, guests are in for an immersive dining experience. Whether it's gyozas filled with wagyu and foie gras or their refreshing octopus salad known as the Tako Togarashi Marinated Octopus, they do it all. Their drinks menu is also quite special and can even be described as immersive. A celebrated specialty is their renowned ice-incased cocktails where guests are given an ice pick to chip them out.
Galaxy Bar
As with Mimi Kakushi, Galaxy Bar brings an unconventional twist to a typical bar experience. Within the Greek-inspired Galaxy Bar night lounge, guests get to dine under a vaulted ceiling of glittering stars inspired by the Athenian night skies. You will get to sit on their midnight-blue velvet and suede seating and savor their special collection of Greek mezze from their sister restaurant, Avli by tashas.
Inspired by space, even their drinks are out-of-this-world including their Rocket Man made from Michter's Bourbon, pumpkin and coconut peanut bitters as well as their Shroomami, a milky, umami-tasting drink made with Siete Misterios Doba-Yej and mushrooms.
These exemplary bars showcase how Dubai continues to be ahead in the dining and nightlife scene through its continuous effort to innovate.
WE SAID THIS: Don't Miss…Must-Try Immersive Dining Experiences In Dubai