The Only Guide You'll Ever Need When Visiting Amsterdam
via @kareemelnagdy
I travel often, but not as often as I would like. Every year, I always to try to discover new destinations and experiences. Some cities, however, will always have new adventures waiting for you —  no matter how many times you've visited them, they just have a way of drawing you. Amsterdam is one of those places, and I was lucky enough to visit it again last month. In this article, I will highlight a few things that will help you plan your next Amsterdam trip!
First things first, invest in an iamsterdam City Card. Depending on how long you are there for, you can get a 24, 48, 72, or 96 hour card starting at EUR 57 up to EUR 87. It includes tons of free access to different attractions, transport, discounts at participating restaurants/outlets and much more. I was there for three days so a 72hr card was perfect.
How to get there
Amsterdam is one of the most connected cities in the world, thanks to Schiphol Airport — which is the third busiest airport in Europe and home to the Dutch Royal Airlines KLM. It's situated about 10km outside the city center, and also serves other cities in Holland.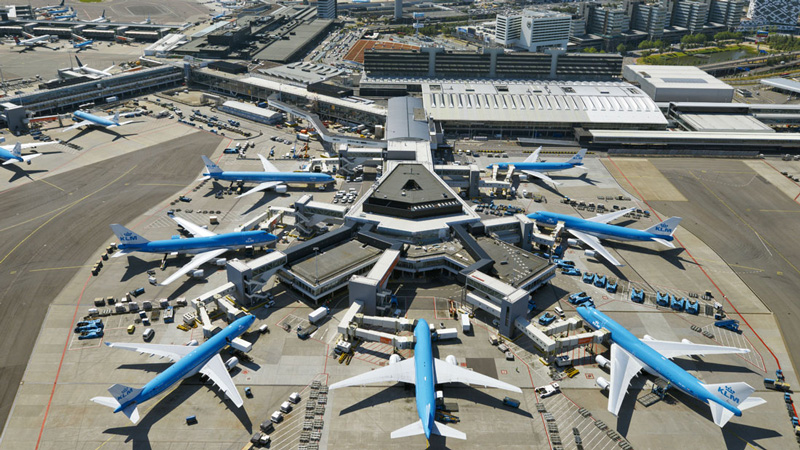 If you're in the Middle East, there are daily direct flights from Cairo, Dubai and Abu Dhabi on EgyptAir, Emirates, KLM and Etihad Airways. There are also selective direct flights from Amman on Royal Jordanian three times a week. Other than that, Amsterdam is connected to all European cities with more than one flight a day as well as the US – serving as the European base for Delta Airlines.
How to get around
The easiest (and cheapest) way to get into Amsterdam from Schiphol is via train. Thanks to the iasmterdam city card, all public transport is free. Yes, you heard that right – free for any GVB transport within the city – buses, trams and trains.
Most of the city is interconnected via GVB routes but if you aren't the one for the masses you can always take a taxi from one of 10 different operators. Most of them have an online booking system or app such as Staxi or Aemstel. Taxis in Amsterdam start at maximum of EUR 2.83 and can charge around EUR 2.08 per kilometer or EUR 0.34/minute. Amsterdam is also one of the major cities for Uber as it is home for their European headquarters. You can check Uber's website for fare estimates here.
I personally like to explore the city like locals do and there is one way to do that – bike around. In my opinion, biking around is the best option while in Amsterdam as you get to explore your surroundings, cover more ground and get an exercise out of it. Renting a bike can start at EUR 12/day so it is also very economical compared to most methods of transport. On top of that, you can get up to 25% discount with some of the rental companies such as A-Bike when using the iamsterdam card. I like A-Bike the most because they have a couple of branches around the city, and their bikes don't scream tourist.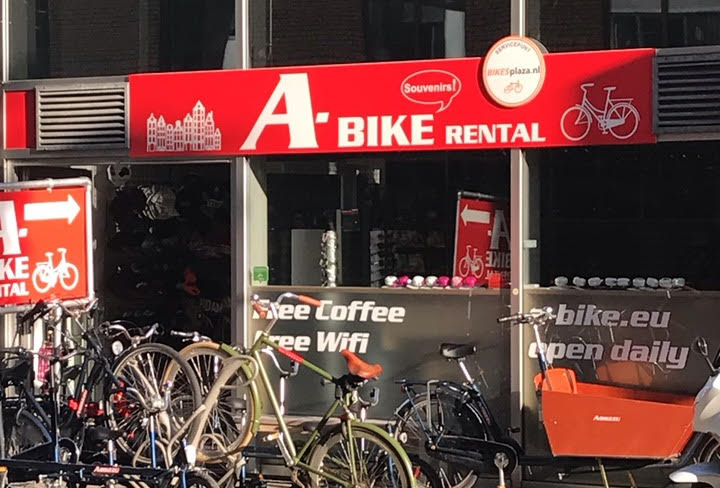 If you're renting a bike, you have to be careful as most locals have more expertise in biking, and you have to be ready to bike according to the rules. You should also make sure your bike is locked and parked in a designated parking spot as bike theft is very common in Amsterdam.
Where to stay
When it comes to accommodation you'll have too many choices in Amsterdam. Being the ninth most visited city in the world, the city has over 370 hotels of all formats.
Another popular type of accommodation are Bed and Breakfast houses. These are usually canal houses that have 2-3 rooms. Breakfast is usually served by the owners themselves. There are over 180 B&Bs in Amsterdam — they fill up fast, but so does the rest of the city.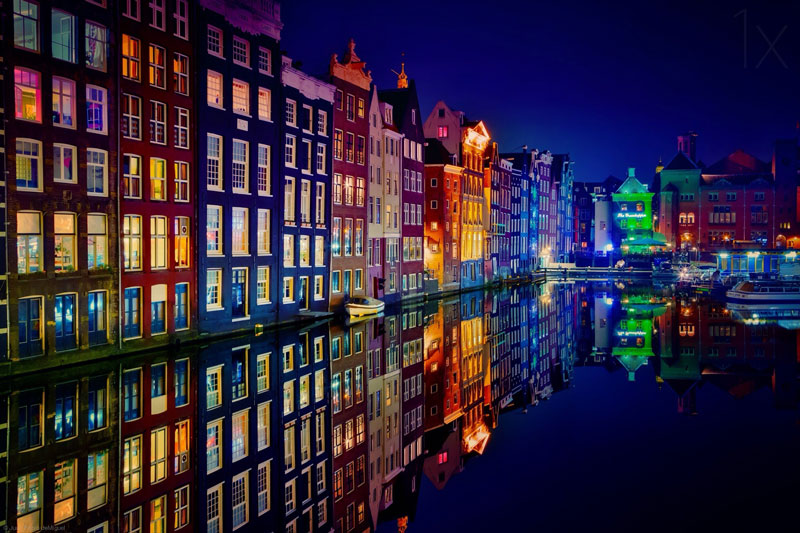 Amsterdam is not a budget destination, at least not anymore. Even if you decide to stay at a hostel, which the city has over 30 of, expect to pay at least $80/night from May to November, and $40 otherwise. Hotels within central Amsterdam can set you back $200/night and can go up to $400 or more, depending on time and season. To find more affordable accommodation, try to go for hotels that are situated a couple of kilometers outside the central ring of canals within Amsterdam Centrum.
I was lucky enough to stay at Pillows Anna Van Den Vondel, a luxury boutique 31-room hotel that is a stone's throw away from Vondelpark, Amsterdam's most popular park. It sits within a 19th century historic building that was restored and reopened in January 2017. It is new compared to most hotels in the city and has turned some heads with their simple yet classy, elegant design. On the outside it has the red-and-white striped look, and soft fresh colors on the inside.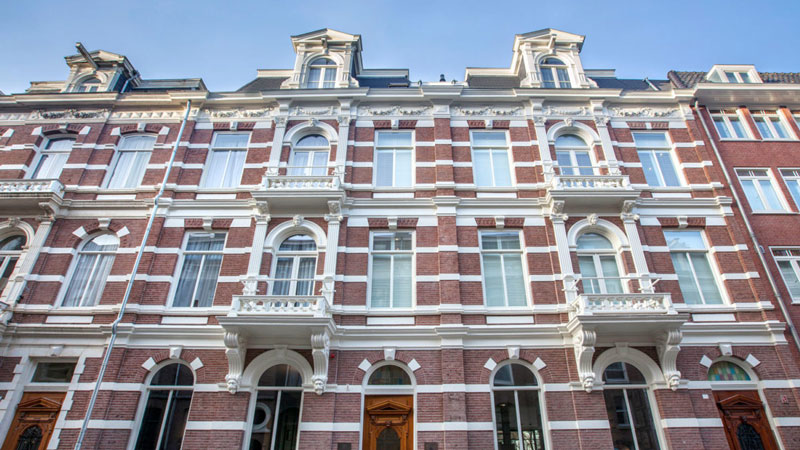 The rooms are quite spacious, compared to most rooms in Europe. I stayed in a Grand Luxury Room which is their medium-sized room that boasts a queen-sized bed with a total space 18m2.
The hotel reception is dubbed "The Living" and has a round the clock dining bar, two fireplaces for the winter and overlooks "The Garden", an outdoor seated area where you can eat and enjoy the weather.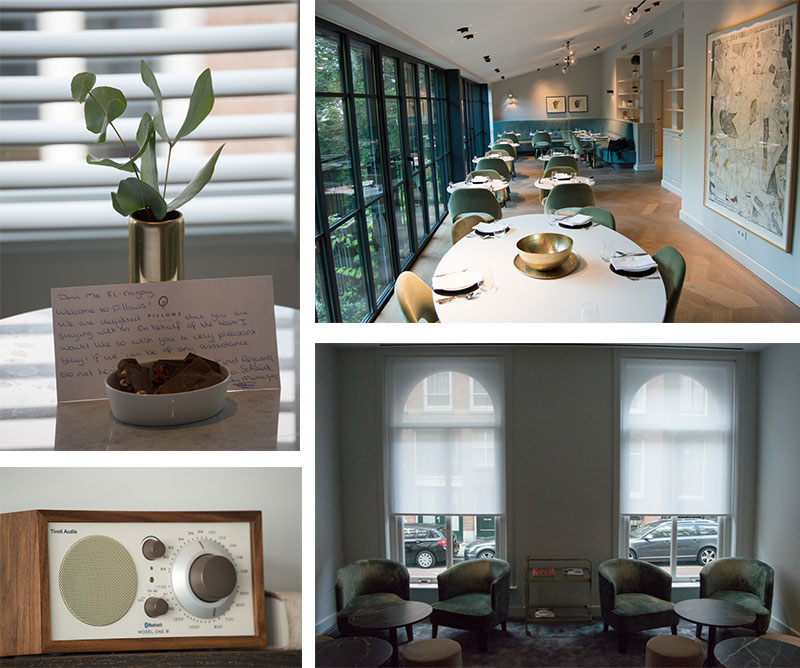 The staff come from all over the world and are very hospitable, making my stay very pleasant.
Where to eat and drink
Most people will not credit Amsterdam as a food destination beyond the usual ginormous thick fries cones, gouda cheese with all its varieties, stroopwafels (a heavenly wafer caramel sandwich) and raw herring in street carts. But in all honesty, Dutch cuisine is not my (and many people's) favorite. However, the city still has much more to offer when it comes to satisfying your taste buds.
Being home to many ethnicities, global flavors have come together in this northern European city to give birth to many food concepts. The culinary scene in Amsterdam comes in many formats, be it small eateries, holes in the wall, carts, or ful-blown out dining experiences — it just doesn't disappoint. It is also home to 22 Michelin starred restaurants.
If you're looking for a hearty breakfast or brunch, no one better than Bakers and Roasters can satisfy your egg cravings. A New Zealand style café with delicious meals that are geared to set you on the right start to your day. There are two branches, but get there early as it can get quite busy, on weekends especially.
If you would like to have a lighter breakfast but also get very Dutch, check out Lanskroon; a small and charming bakery in Jordaan that is run by two friends and serves homemade stroopwafel.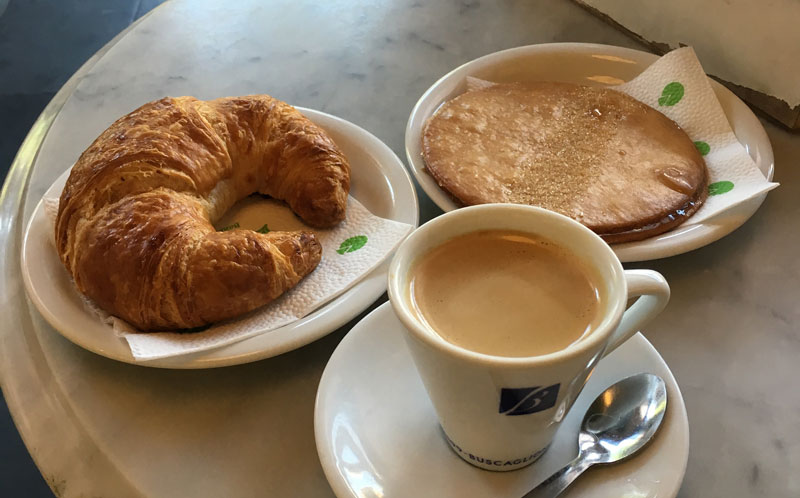 If you like avocados (who doesn't now?) and you're in for a more unique concept, nothing other than the Avocado Show will get your taste buds intrigued. Every item on the menu features avocado in a different way. The dishes are artistically presented to you, making it a very pleasing experience.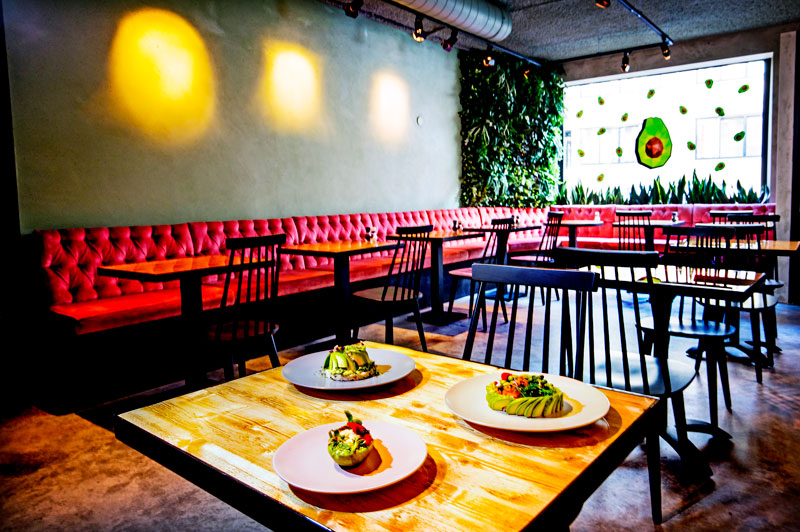 Sushi has become a global celebrity when it comes to food. Every city has a popular sushi restaurant that has surpassed expectations. In Amsterdam, that sushi restaurant is MOMO. Taking up a corner block close to Vondelpark, this upscale Asian fusion restaurant is a must if you're looking for an affordable fine-dining meal. Make sure to book in advance as they usually do not take walk-ins.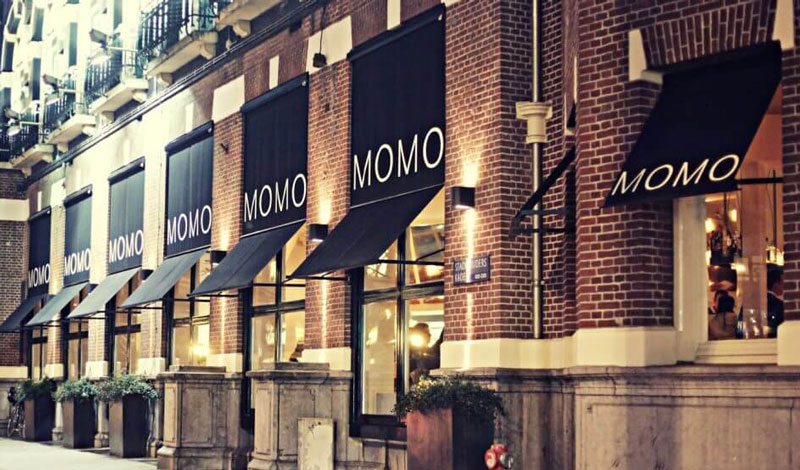 If you're not sure what to eat and you want to try different cuisines and such, head to Foodhallen; an indoor food market that will have one or two paces that are sure to impress you.
I sometimes like to keep it simple and grab a falafel sandwich from Maoz Vegetarian, a chain of fast food places  with great Middle Eastern flavors that will fill you up on the go.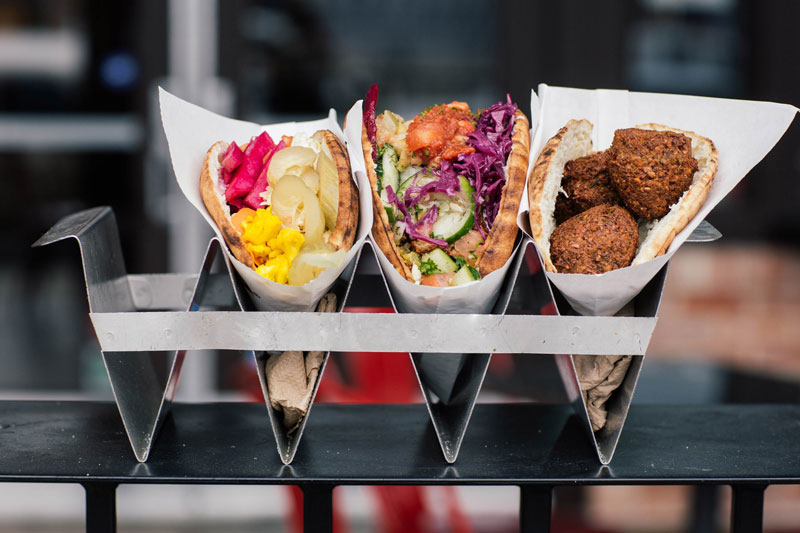 If you're looking to hit two birds with one stone, Blue Amsterdam offers great food and a great 360 view of central Amsterdam. Tucked away between the canals, this elevated restaurant will drive your Instagram account to the next level.
Where to go and see
If you like museums, you're in for a treat! The Netherlands has more museums per square meter than any other country in the world. Amsterdam has 92 of them and they are for everything and anything.
These museums vary in size and importance, but there is something for everyone to see and enjoy. The most notable and most visited museum is Rijksmuseum – the national museum that holds more than a million works of art. Followed by Van Gogh Museum, Anne Frank House, Stedelijk Museum and the NEMO Science Center.
A few of my favorite museums include the Moco Museum showcasing Banksy, Salvador Dali, Andy Warhol exhibitions, as well as Body Worlds – a journey of the human body, based solely on donors' body parts. The sex museum is quite popular but isn't the strangest the city has to offer. There is a museum for bags and purses, a houseboat museum, a pipe museum, cheese museum, spectacles museum; the list goes on.
Once you're done with the indoors and the weather is being kind to you, go outside and venture to one of the parks. Amsterdam has 15 public parks, you're always going to be 10 minutes away from one, and they are absolutely stunning. The most popular and largest is Vondelpark, and it's central within the city — attracting over 10 million locals and tourists a year. You can enjoy the scenery, have a picnic, ride your bike through, go for a run and such.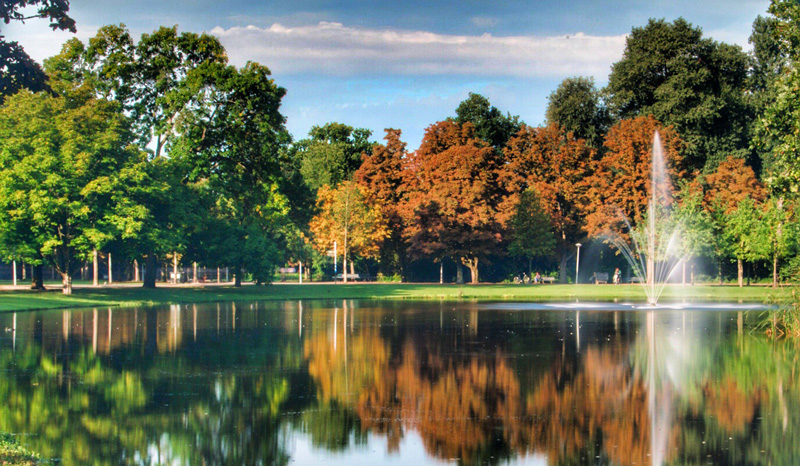 Other attractions around the city include the popular iamsterdam sign right opposite the Rijksmuseum – a favorite spot among tourists to take photos, Dam Square – considered to be the central national square of the city and where the King and Queen appear on King's Day. Oh, and of course, the Red Light District (De Wallen) — where most of the sex shops, strip clubs and adult theatres can be found. Make sure you do not try to take photos at night within De Wallen as you'll be risking your camera being confiscated. The oldest church in the city also sits within the district, Ouedekerk, which is also a popular spot to visit.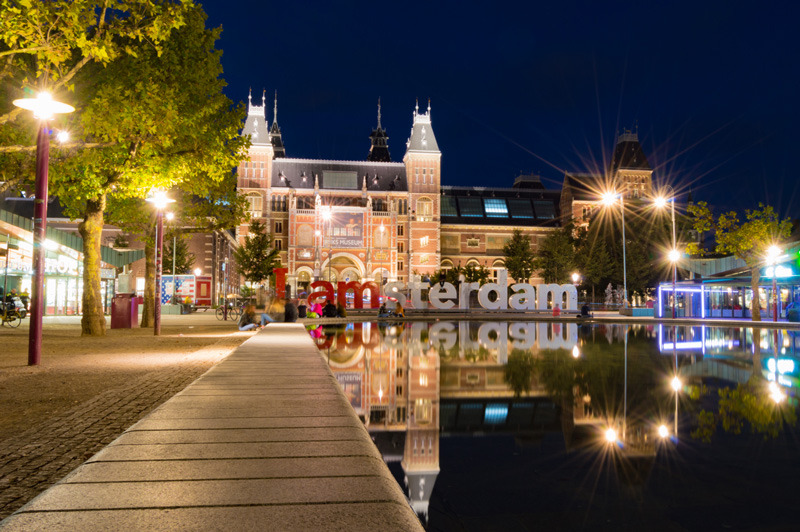 Around sunset, take a stroll through the canals, get lost, don't follow any maps, there are endless things to see and discover — especially in the Jordaan area. Be it small bakery shops and eateries, to historic canal houses, stunning views and much more. You can even take a canal boat ride (which you get for free with the iamsterdam City Card) and see the city from a different angle.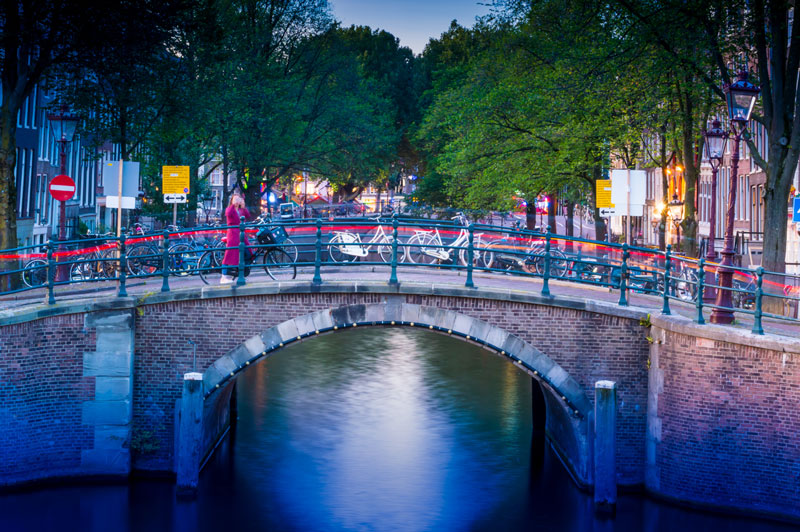 Take the free ferry from the train station to north Amsterdam (Nord), climb the A'dam Tower to a get a 360 view of the city at the A'dam Lookout, and experience the highest swing in Europe. Right next to the tower, you can find the EYE Film Museum, which is a contemporary cultural museum of Dutch and foreign movies. I was lucky to see a Martin Scorsese exhibition running while I was there. The museum also has a very nice terrace that overlooks the Amsterdam train station and is a great spot to enjoy a meal or coffee.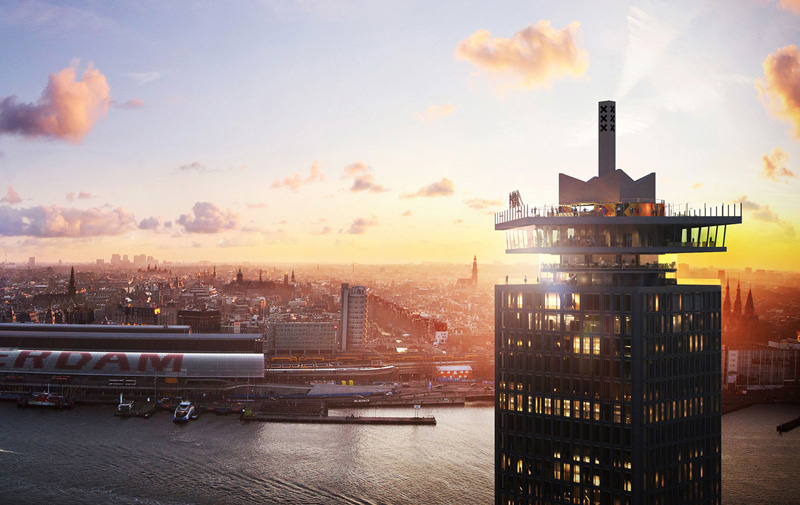 Other notable places to check out in north Amsterdam is NDSM Werf, a hip skate park that also includes restaurants, workshops and art galleries around it. Pllek and De Ceuevel are mix mode venues that are worth checking out.
If you're visiting during the summer, make sure to go to a festival. Amsterdam is known for its summertime festivals and if you're looking to party, I'd recommend that over any club. Festivals range from big to small and are a popular Dutch weekend activity. Some notable festivals are Amsterdam Dance Event (ADE), DGTL, PRJCT, Awakenings and Loveland.
WE SAID THIS: These are just a few things that Amsterdam has to offer. Just make sure you get lost, explore the city at your own pace and enjoy.