We couldn't be more excited about the debut of Mrs. Keepa's collection and the cosmopolitan 70s chic inspired fashion show that hit the mark on Monday last week. Don't know who Mrs. Keepa is? Let us educate you! Maryam Yehya (AKA Mrs. Keepa) is half-French and half-Egyptian, and is dubbed one of the Middle East's top fashion designers. Unsurprisingly, her sister is Yasmine Yeya, one of the most prominent bridal couturiers in Egypt. Creativity and talent seems to run in the family.
When we met with Mrs. Keepa on the day of her shoe picking for her fashion show, she gave us a full insight about her idea behind her collection and where it all came from. The French-Egyptian designer has been working on launching her fashion label for two years, and explained how her pregnancy is the reason why she had to postpone it. But that didn't stop her from developing her designs — on the contrary, her work was also inspired by baby apparel while she was shopping for her bun in Paris! You can see the ultra-chic 70s Parisian style in her line and concept.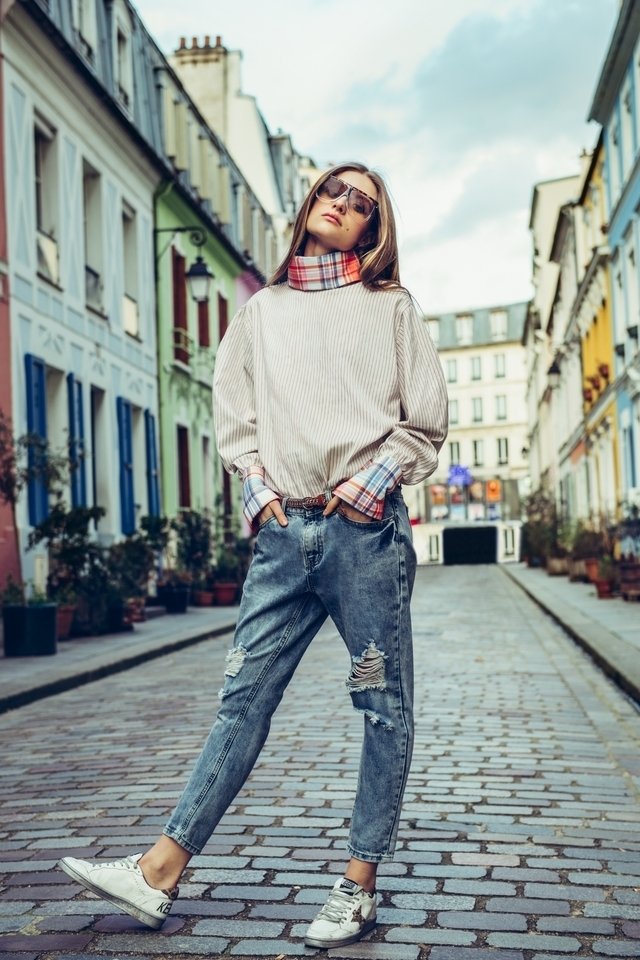 "The inspiration was basically baby shopping when I was in Paris for my Isabelle. I found a couple of brands like Jacadi and Petit Bateau that had very warm and vintage-y colors, then I felt like wanting to buy them for myself. Why don't we find similar brands? This is when I realized the direction I want to go with my line," Mrs. Keepa told us.
Another source of inspiration was Dubai. You can find the city reflected on some of her signature pieces like this top featuring structured sleeves and the Borj El-Arab curve and the infrastructure of her wide-legged pants.
"Being a Dubai resident for 10 years, we've all adapted this modern touch that I believe didn't exist before. Even if we disagree with it, we find ourselves going a bit modern in our house and our clothes, so you will find a mix of really structured, modern direction with a very 70s Parisian woman feel," she explained.
Mrs. Keepa's line addresses the modern fashion forward woman who wants to stand out from the crowd. "You have to be very edgy to wear my line," she continued. "If you are not daring, my line is definitely not the direction for you."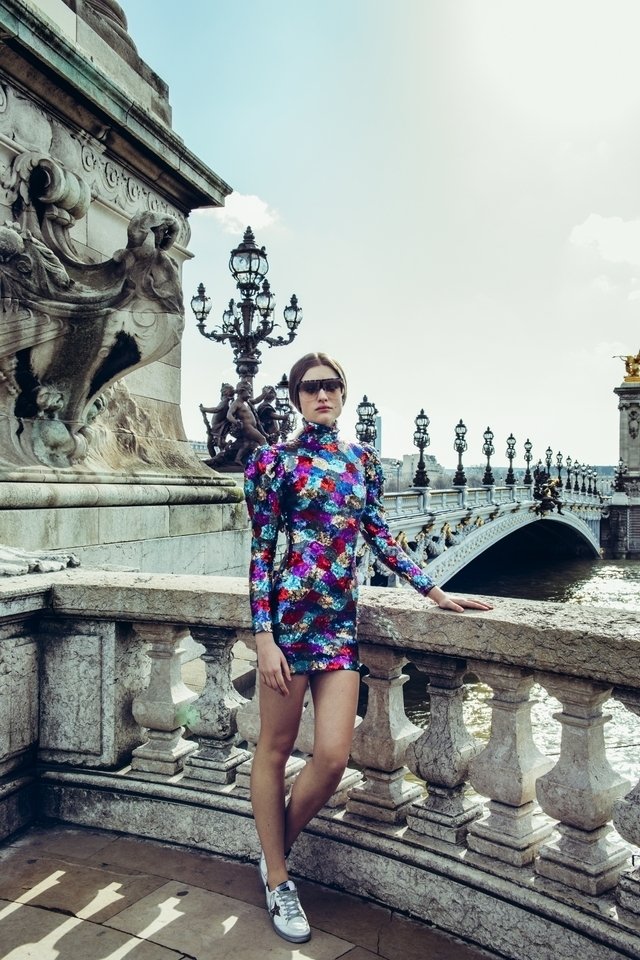 When it comes to palette, you will notice rich earthy tones like brown hues, burgundy, rust, mustard, some rosey pink and avocado green. She also made sure that the fabrics are luxurious and serve her theme. You will find some psychedelic prints, flowery fabrics, embroidery and sequins. And the silhouettes are different and unique, such as exaggerated shoulders and high-waist bell pants. It's actually not easy to be Mariam Yehya as she knows how to combine these inspirations, ideas, prints and silhouettes all in one collection and just rock it.
WE SAID THIS: Her website will be launched by May 15th and we absolutely cannot wait!