Most Exciting Young Athlete's in 2020
via WTA Tennis
There have been some incredible legends for numerous sports in today's world, but while these guys have treated us to some awesome entertainment over the years, it is time to check out who the most exciting athletes will be in the future. We've explored the subject in this brief article, and through this promo code, you can access some awesome betting markets surrounding these athletes.
These are the guys who will now entertain us in the future, and it is all the more exciting to compare them to the legends of the past. To gain access to a full scope of betting markets as well as free bets, we suggest checking out the top US online casino sites. Here you will be treated to much more than just some basic offers!
Now, without further ado, let's check out who these athletes are in 2020.
So without further ado, here are the players to watch!
CoCo Gauff – Tennis
Coco Gauff is one of the hottest prospects in tennis in a long time, and many are referring to this young American as the next Serena Williams. Much like the Williams sisters did before her, she has broken onto the scene at a very young age, and she has already delighted fans with her passion and talent.
Before Wimbledon 2019, not many tennis fans even knew who she was, but then she beat Venus Williams in one of the upsets of the tournament. She is still just 16 years old, but she has already made the fourth round of both Wimbledon and the US Open in the last 12 months – keep an eye on this one!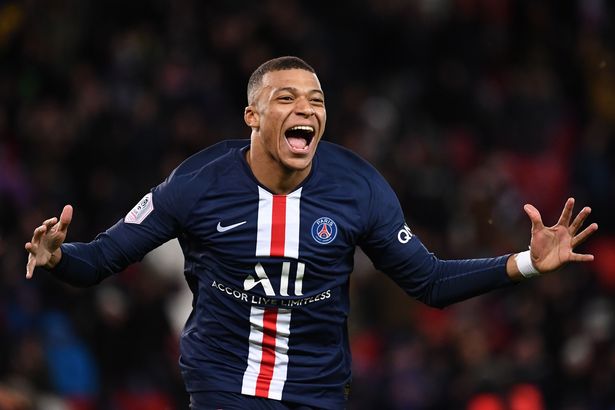 Kylian Mbappe – Soccer
Nowadays, Kylian Mbappe is a bit of a household name, but before the World Cup in 2018 not many would have put this guy as one of the best in the world. The young Frenchman went on to lift the trophy in 2018 and his performances proved pivotal for Frances's success. He is currently a striker for Paris Saint-Germain, and he is undoubtedly one of the most exciting young talents in soccer right now.
Despite his success and prestige these days, Mbappe is still just 22 years old, although many soccer fans are already making the call that he could prove to be as good as players like Neymar and Messi – only time will tell.
Luka Doncic – Basketball
When you are competing in the NBA, you have some rather large boots to fill if you want to become one of the best. When you are walking in the wake of legends such as Kobe Bryant, Michael Jordan, and indeed competing against LeBron James, you need to have some pretty serious talent to rise to the top. Many basketball fans are keeping their eye on Luka Doncic right now, as he is one of the most promising young players in the league.
He is actually an MVP candidate for this season, and he is just 21 years of age. He currently plays for the Dallas Mavericks, and he has put in many solid performances so far, which is why people are sitting up and taking note of this young man!
WE SAID THIS: Who are you rooting for?