When we read about Hurghada, it's often about the beautiful beaches and dive sites. But the city has many more interesting destinations to discover and visit.
A few years into living in Egypt, and with her husband bringing home their first cat, Monique Carrera Sad El Karem, who is originally from Switzerland, together with her Egyptian husband Salah Hassan Sad El Karem, founded Bluemoon Animal Center in Hurghada, in 2002.
Bluemoon isn't just a shelter for stray animals. Their services include a clinic with around 7 doctors, who treated over 3,700 animals last year alone, as well as a farm with nearly 270 animals, and a pensionary for people to leave their pets while they go on vacation.
After injured animals are treated, they are left to go back in the street. If they aren't able to, due to serious illness or injuries, they are kept in the farm, until they get adopted. The Farm includes cats, dogs, horses, sheep, mules, goats, among others.
Bluemoon takes in stray animals, as well as private ones. For stray animals that are brought in by locals, the service is free, for people who give in their pets for any kind of treatment, the service is charged, and these charges help in supporting the couple in the shelter's budget.
"Our goal is the castration of street animals. When I first started, people were surprised and wondered what am I doing. Now people are more cooperative, even the locals in the area help us," said Monique. "We aim to change the mindset of the people and educate them about animals," she added.
Bluemoon also has a 'Parentship Program', that allows people to pay a sum of money, of their choice, per month, to contribute to the finances of the shelter. The shelter also welcomes school students to visit and learn to be kind to animals.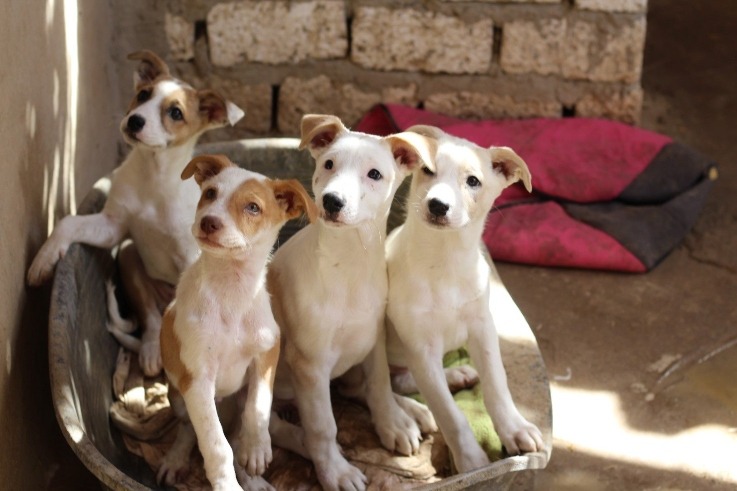 "We cannot save the world, but we can do what we can," concluded Monique.
WE SAID THIS: Tell us your thoughts in the comment section below.