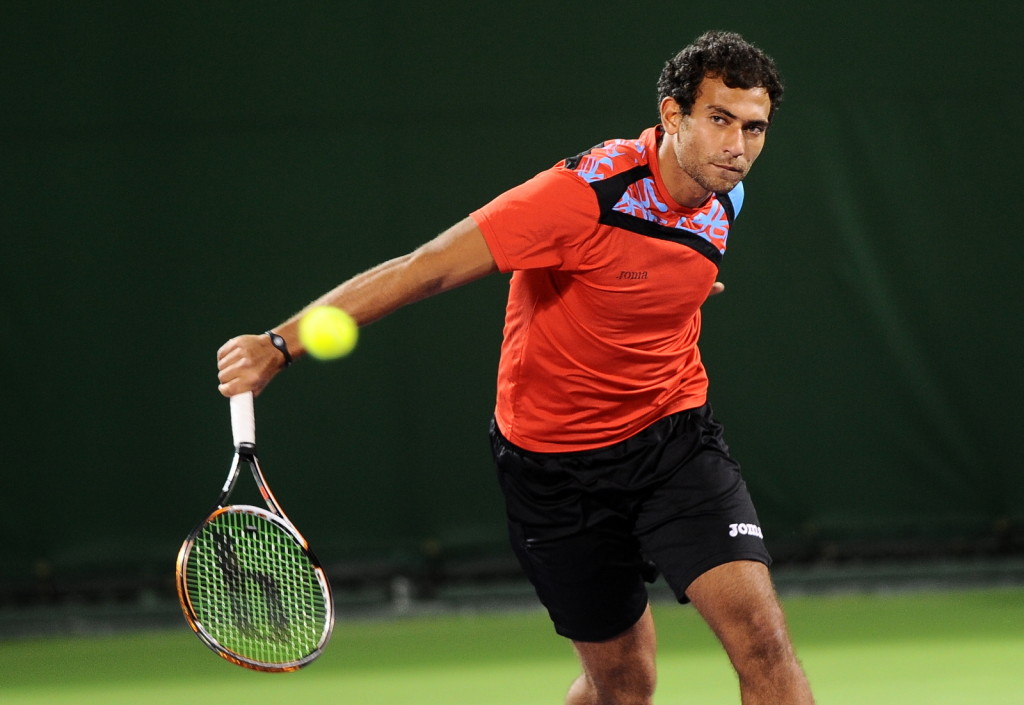 Holding Egypt's number one ranking in tennis since 2010, Mohamed Safwat is now starting to achieve great wins worldwide.
Last week, Safwat  recorded one of the biggest wins of his career while he was competing in the ATP Challenger Tour event in San Luis Potosi, Mexico. Safwat not only managed to dispatch number eight-ranked champion James McGee in the opening round, but also defeated Lorenzo Gusitino to reach his first Challenger quarter-final of the year.
While Safwat currently holds the ATP ranking  of No. 281 ranking worldwide, his aim for 2016 is to go beyond his career-high of No. 187, which he achieved in March 2014.
The Mansoura-born player is 25 years old and started playing tennis at the age of 10, holding Egypt's number one for the past six years.
"This year, I've succeeded in growing as a player and a person," said Safwat. "I haven't felt nervous about playing against well-known players. I always enjoy what I do and don't think about the final score. I prefer to be focused on my game."
Safwat holds the titles of 18 singles since 2013. Having been the only Egyptian player competing globally, Safwat hopes that more Egyptian players will join him on the tour.
"I don't like the idea of being No. 1 in Egypt because when you're at the top, everyone is creating expectations for you and that becomes an issue," said Safwat. "I prefer to help the other Egyptian players to grow and show them anything if possible if you have discipline, courage and commitment."
Although Egypt is not known for its professional tennis scene, Safwat hopes that this will be a new era for Egyptians to make history.
WE SAID THIS: Don't miss The Top 9 Egyptian Male Athletes in 2014/2015