A lot of people associate a stable mental health with the psychology of the person, while in fact, mental health is broader than that. Mental health includes the psychological, emotional and social state of the person.
So while a person might not be clinically depressed from a psychological aspect, their mental health could still be compromised by non-clinical depression. And so applies for social anxiety, claustrophobia, stage fright and the everyday trials that we go through that shape our moods and actions.
Being mentally healthy doesn't mean you don't have problems in your daily routine that affect your mental health, but generally, people with good mental health can make the most out of their potential, cope with life and play a full part of their family's and friends' lives.
It is okay to seek help when one is mentally stressed. In fact, studies have found that a quarter of the population experience some sort of mental health problem in any year. And living in a country where quite a few people generalize everything, you are not necessarily "depressed" just because it looks like it to everyone else; no two people behave in the same way when they are mentally unwell, and each problem brings its own weight and derives its own reaction from the person.
One cannot stay mentally healthy throughout his entire life though – the status of your mental health fluctuates and not everyone can talk about how they're feeling or show emotion in the proper format.
There are things you can do to maintain a good mental health like consciously talking about your feelings with someone you trust, keeping active, eating well and clean, asking for help when you need it, taking a break every 8-10 weeks from work, accepting your life and taking ownership of it and caring for others.
The mental health care system in Egypt remains corrupt and not well positioned while seeking psychiatric help typically carries a negative stigma in Egyptian society. However, there are a few places in Egypt who tackle the issue of mental health in a promising way.
Since it's international Mental Health Week, here is a list of those places in Egypt.
1. Dr. Khalil Fadel

Famous for his psychodrama sessions, Dr. Fadel is considered by many as one of the best psychiatrists in Egypt. He believes that the mentally healthy are those who look for what's wrong with themselves in order to confront these issues and transform. His clinic is very relaxing and modern; it's a feel-good place even if you are not struggling with anything.
2. Dr. Tarek Molokheya

If you are a lucky resident of Alexandria, you are a few kilometers away from Dr. Tarek Molokheya. He specializes in geriatric psychiatry, dementia, depression in the elderly and schizophrenia.
Dr. Tarek has been endorsed and recommended by his patients and is part of the Egyptian Psychiatric Association.
You can directly contact Dr. Tarek Molokheya on his email: molokhiatark@yahoo.com
3. The Behman Hospital

One of the oldest and and largest private psychiatric hospitals in Egypt, Behman has enabled hundreds of patients to recover and gain full control of their lives after treatment periods. Providing a very tranquil and calm atmosphere for those who seek help, Behman offers in-patient and out-patient services, as well as home-based services. Behman is certainly a place to go to if you are seeking a better mental state in an indoor environment.
4. Insight Counseling and Integrative Health Center

The center is located in El Gouna and offers counseling, psychotherapy and life coaching to a variety of clients from different ages, addressing trauma, depression, anxiety, substance abuse, and/or any number of other life issues.
They offer a holistic therapy approach, incorporating the body, mind and spirit, also offering alternative therapy methods like yoga, meditation, hypnotherapy, individual healing sessions and homeopathy.
5. Psychiatric Health Resort

Managed and founded by the most renowned psychiatrists in Egypt, Professor Ahmed Okasha, the Psychiatric Health Resort was established in 1983 and has recently moved from Mohandeseen to New Cairo. They provide their services to patients of different ages and handle different mental health disorders and psychological problems. They are also famous for treating drug addiction and rehabilitating drug and substance abusers.
And although there have been some claims that the hospital is not up to the standard it advertises with, no one can deny the efforts Dr. Okasha has made to revolutionize psychiatry in Egypt.
6. The Royal Club

A private retreat established in 2007 by the late Dr. Hesham Adel Sadek who passed away in 2013 to a car accident. Dr. Sadek dedicated his life to expanding horizons when it comes to mental health in Egypt.
He opened up the Royal Club to promote a healthier lifestyle for patients who seek better mental health, where they can spend relaxing times in the art garden and enjoy refreshments being served. Dr. Sadek pushed the Royal Club to grow further by installing an art therapy suite and a fully-equipped fitness center, as well as a cinema, a library, a computer lab, a tennis court, a pool and a cafe.
7. Solace Wellbeing Center 
Solace Wellbeing Center was established in Maadi in 2016 by two aspiring young entrepreneurs, Raghda and Noha. The two girls have experienced what it feels like to suffer from a mental problem as they were both severely depressed at one point. Thus, they opened this place to promote the importance of mental wellbeing and raise awareness about the matter.
8. Al Mashfa Hospital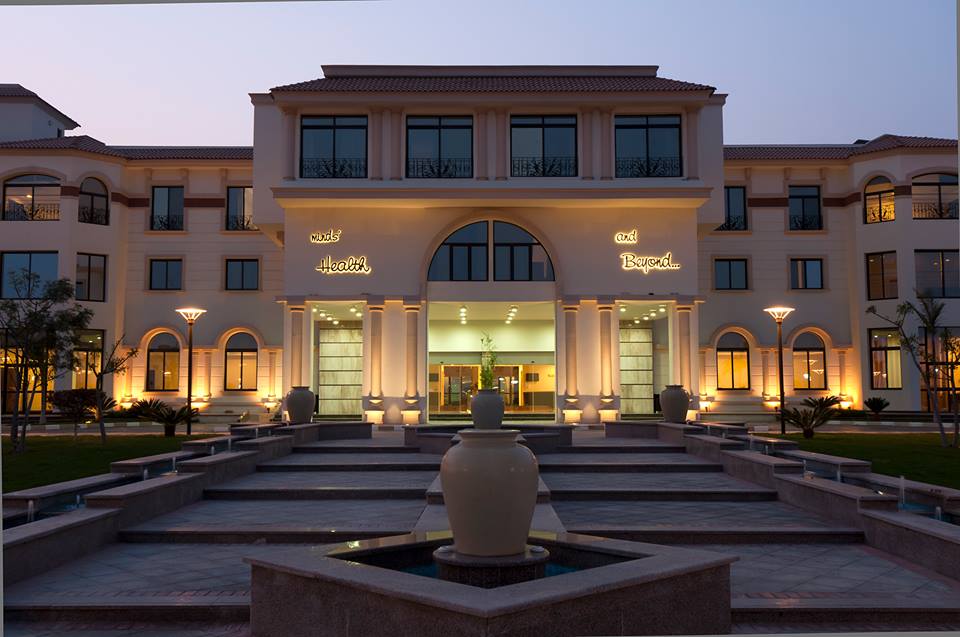 Al Mashfa Psychiatric and Physical Rehabilitation Hospital is an integrated medical facility that believes in "mind, health and beyond. They offer their clients a full assessment of psychological, social and medical needs in order to put forth the best level of care.
WE SAID THIS: We hope this list helps people out in their struggle.