Egyptian actress, Menna Shalaby who is known to constantly take risks with her roles is venturing once again into new territory by entering the world of musicals. With her last two roles being 'Taghyeer Gaw' and 'Betlouh Roh' where she played heavy drama roles that were definitely tear-jerkers, Shalaby is breaking away from the drama for a beat.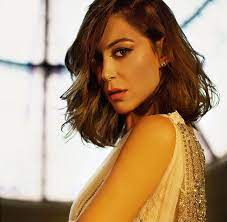 The musical is set to be written by none other than Medhat El Adl who is known for his dynamic work. Ranging from dramas like Youssra's 'Foq Mostawa El Shobhat' which displayed the star in a new light, to say the least to Gamal Seliman's romantic show, 'Qest Hob,' El Adl definitely is one to interweave a story and hook the audience in.
Unlike Shalaby, El Adl has written several stories for the stage. Whether it's Coco Chanel starring the iconic Sherihan, Charlie which retells the story of the renowned comedian, Charlie Chaplin.
Though the story of the musical and the rest of the cast haven't been announced, this is a musical that we'll definitely be waiting for.
WE SAID THIS: Don't Miss…A Look At Egyptian Director Mariam Abu Ouf's Female-Centric Roles