The thought-provoking drama "Al Harsha Al Sabaa" has been giving us an unapologetic look into the realities of marriage and now it has created quite the stir with episode 11. Making an appearance was Julia, Sherif's 16 year old secret daughter, one who he was kept hidden from his parents and wife and whose arrival on the show was the biggest surprise thus far. The moment Sherif's family found out about Julia, their life was turned upside down and the show began taking on a new and enticing pace. Ever since then, everyone has been wondering who is the actress behind Julia's character? We did some digging and discovered that she is an up-and-coming Dubai-based actress called Roya Hashemi.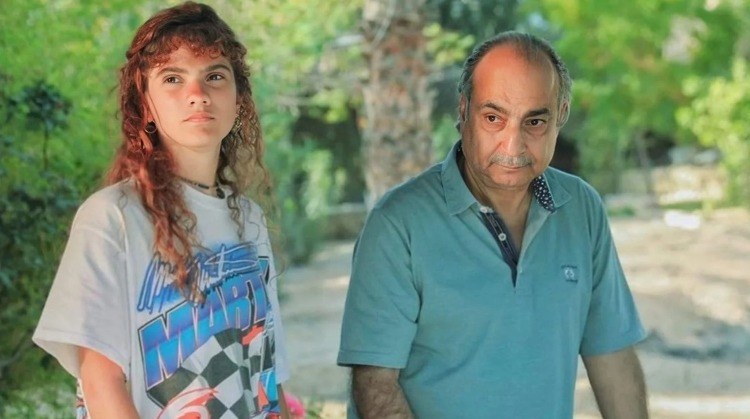 For more then 10 years, she graced the theatrical stage starring in innumerable eclectic productions from improvised musicals to electrifying monologues including an intense 3-minute monologue on "The Definition of Insanity". Beyond that, this May, she has an upcoming two-women play called "A Girl In School Uniform", all about two young girls attempting to uncover the reason behind a series of school blackouts.
Her big break came when she nabbed the role of Julia in "Al Harsha Al Sabaa" and instantly grabbed the attention of director Karim El Shenawy. Since then, the bilingual 16-year-old actress became a new and refreshing addition to Egypt's Ramadan lineup standing out as completely different from the rest of this year's characters and giving viewers one of the biggest plot twists of the month. One twitter user even went on to say that she is "literally one of the best surprises of Al Harsha Al Sabaa".
With episode 13 coming out today, we cannot wait to see how Julia will mark her presence in the lives of Sherif, his parents and his wife Salma. Beyond the show itself, we hope that Hashemi will be making an appearance in more Egyptian films, shows and the like as so far.