If you're between the ages of 18-23, then you've probably come across Omar Sharawy at some point in your Egyptian college life. 24-year-old Sharawy has been an inspiration to so many college – aged students for many years, before he popped up on our TV screens for the 57357 children's cancer hospital ad.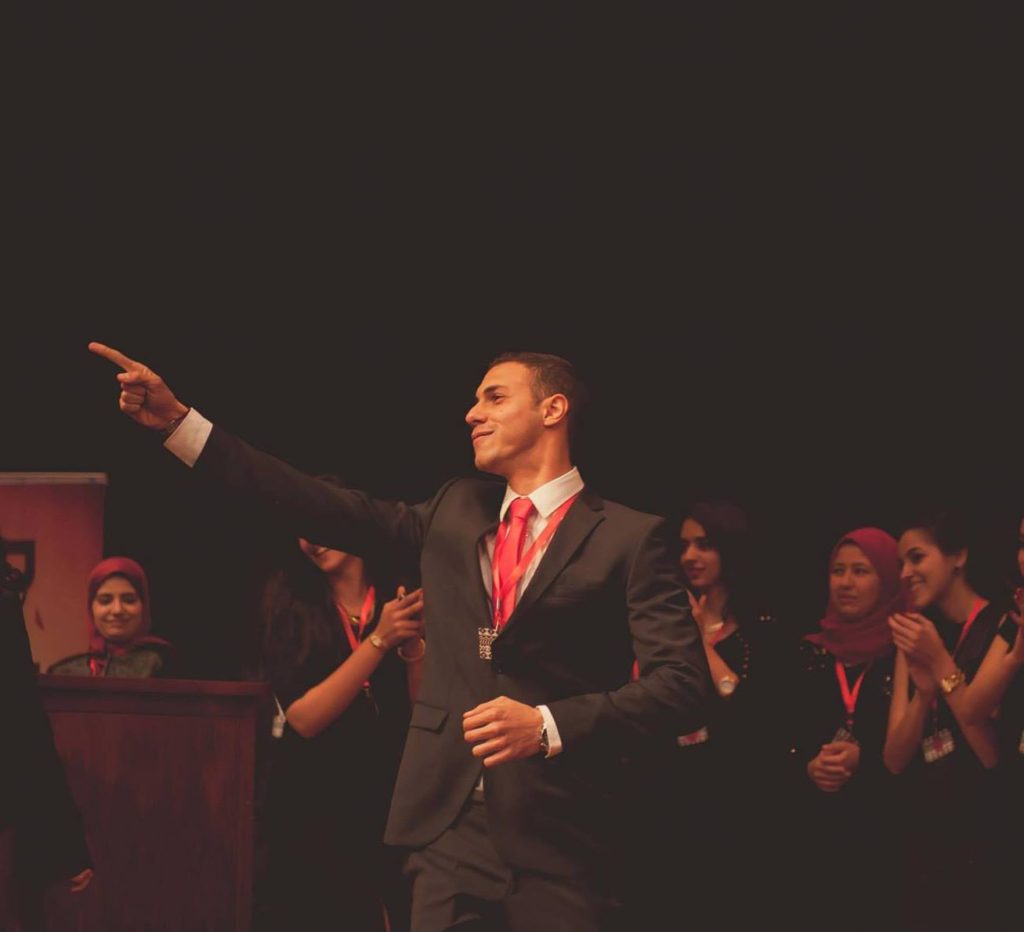 Sharawy graduated with a degree in Marketing from Misr International University (MIU), and is now a Fitness Trainer for Ignite Egypt.
In 2015, Sharawy was doing a regular check up, when the dermatologist asked him to  conduct some blood tests. Two days later, he was diagnosed with Lymphoma: this is a form of cancer that affects the immune system. He, states that he has come a long way since he was diagnosed.
Sharawy documented all his chemotherapy sessions. He wanted to showcase his journey to recovery so as to inspire others. "No matter what you're going through, there's a light at the end of the tunnel and it may seem hard to get to it but you can do it and just keep working towards it and you'll find the positive side of things." Sharawy said.
Despite of the long and painful journey, Sharawy admits that it was a life changing and positive experience, that brought out the best in him, "I had a total change of personality. Before getting diagnosed, I had many personal problems; my brother and my father died in a one year time span, after that I got cancer, once I knew that I was cured, I decided to live my life in a different way."
Sharawy participated in several campaigns, one of which was the Hepatitis C Awareness Campaign that took place in Gouna, Hurghada.
Offered the chance to participate in the 57357, Wesh El Kheir campaign with the infamous Arab songstress Samira Saeed, Sharawy didn't hesitate to jump at the opportunity. He added that they wanted someone who had actually gone through the experience of having had cancer; after only two days, the shooting was concluded.
Samira Said said on her Facebook page "There's always a purpose to having heroes in our lives.. You can always sense hope, but it's more inspiring when you see it before your own eyes. Omar Sharawy is a true hero, there's a huge difference between his life yesterday and today. Yesterday he was driven by hope, today he is a source of it."
Salah Helmy, a Dubai – based consultant, a former of co – worker of Sharawy's, and a current friend described  Sharawy  as "The true definition of what a man ought to be. In our age, it's very rare to find someone who is already that determined, courageous, ambitious, and inspirational. By just being around him, I'm continuously reminded of how to be strong. Although we are the same age, I've learned a lot from him and I will always look up to him."
Hoor Mohamed, a corporate lawyer at Total, who used to work under Sharawy's supervison in an AUC-based student activity expressed her gratitude for him. "He was my mentor and thanks to him I am stronger, I'm a better version of myself and I'm more determined."
She added, "When I call him a super hero I'm not exaggerating, we have witnessed his journey fighting cancer and he impressed and influenced everyone of us by his strength, generously and his fun spirit. –  He is a one in a million and he is a fighter that I'm proud to call a best friend. We usually joke about his age and call him Grand Pa, but that's only due to the fact that the amount of wisdom, determination and strength he possesses is impossible to be found in a 24 year old man."
WE SAID THIS: Sharawy is one among many others who survived cancer, but what makes him stand out is his will to touch the lives of others.