One man who shone brighter than any diamond owned by Rihanna this month is Ahmed Malek. 'La Totfe2 El Shams' viewers have fallen in love with Malek's character, Adam, especially during the past few days when his story line intensified.
Yet, it seems that some people refuse to let go of Malek's condom prank. Adding to that, the appearance of a reference to Egypt's President Abdel Fattah El Sisi during one of his scenes, the young actor has been the center of social media hate all over again.
Ahmed Malek honestly has had enough. His latest post on Facebook sees him sharing one of the most horrendous rumors circulating about him, asking everyone to simply concentrate on his art. A fake Al Masry Al Youm page shared a post claiming that Malek was arrested, among other devil worshipers, during a prostitution raid.
Celebrities are usually used to that kind of attack, but every now and then a celebrity has to come out with an explanation when it gets too much. Alas, that is the horrible price of fame and being the most talked about celebrity of Ramadan.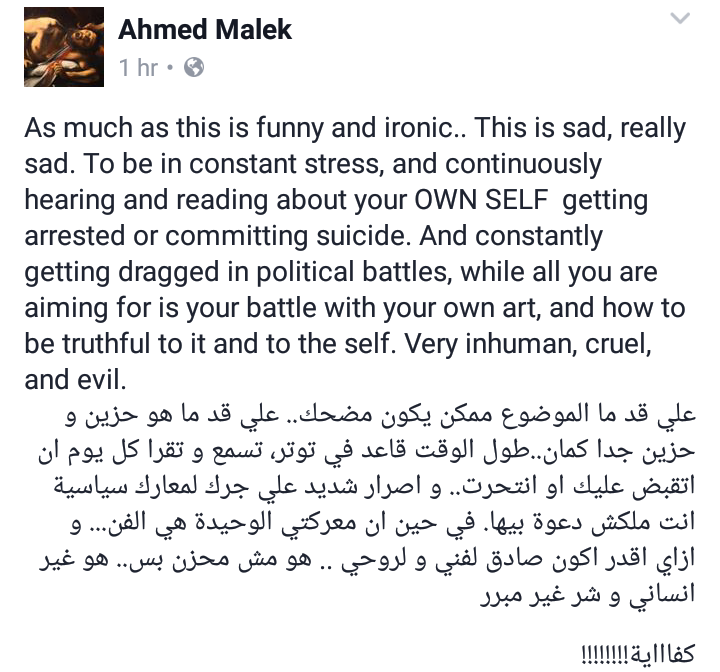 WE SAID THIS: We wish you the best, Malek!