Meet Alia Fadaly: The Only Tattoo Artist Recognized by the Egyptian Government
Via The Ink Shop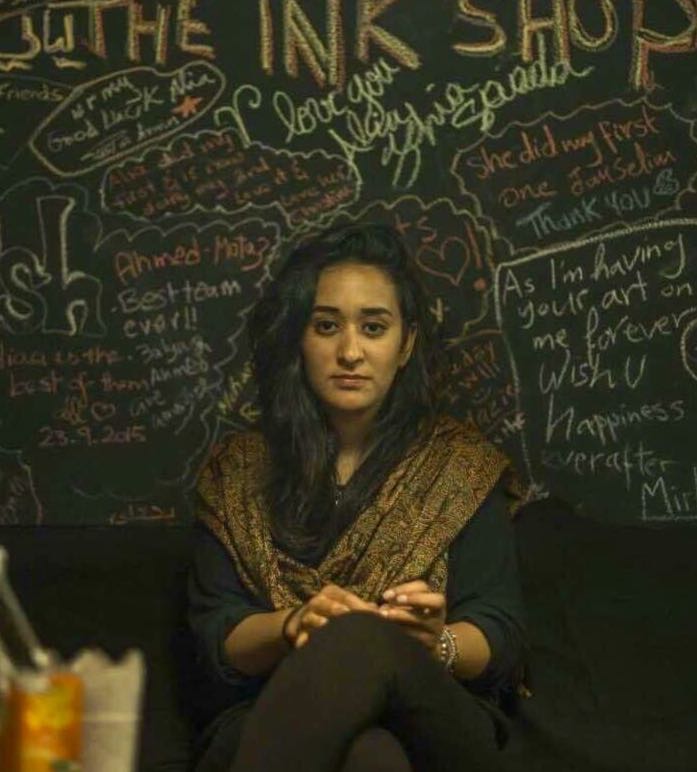 Nestled in the heart of Zamalek lies a parlor, right on the corner of 26th of July street. It's not your everyday parlor that you would have in mind, but rather Egypt's only governmentally recognized Tattoo spot.
The Ink Shop, is owned and operated by Alia Fadaly, one of Egypt's few and only Tattoo artists. Opened in 2008, when tattoo culture was at it's epitome of tabooness, Alia went against the status quo and put her love and passion for art and design to work. Now ten years later, it's nearly impossible to find a moment in which Fadaly isn't working through her long list of bookings. As Egyptian culture has begun to change and it is no longer taboo to get inked.
Tell us a little bit about yourself? How did you find yourself becoming a full time professional tattoo artist?
At first, my intention wasn't to become a full time professional tattoo artist. I remember going to a tattoo parlor about 7 years ago, a friend of mine was getting one done and the lines just didn't look perfect to me, I felt like I had the biggest urge to fix it and in order for me to do that, I had to learn! I went online and checked numerous artists abroad, saw some amazing work from all over the world and it was at that point that I realized that this would be my passion in life.
What's your background as an artist, if I remember correctly you actually have a medical and an interior design background?
Yes, you're right. I studied interior design, which I must say came in very handy with my work. The best tattoo artists out there are the ones that have a background in art. If not, then how will they come up with new designs for their clients?
As a tattoo artist, I need to be creative. I don't like to just copy designs, I like to make ones myself. As for my medical background, this was a requirement when I completed my course to become a certified tattoo artist.
It must feel like a huge accomplishment to be the first and only recognized tattoo parlor in Egypt by the government. How did that happen?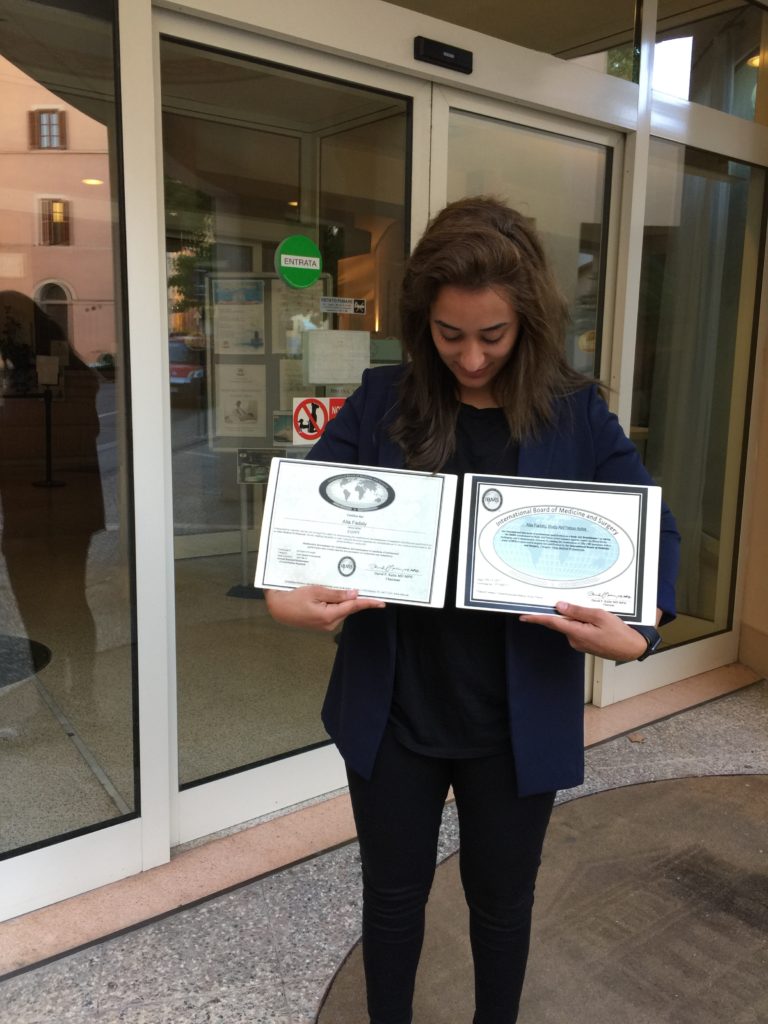 Of course! I was overwhelmed to be able to reach that stage. My certification definitely played a big role in this and it was what allowed me to become a legal tattoo artist in Egypt.
Have you seen a shift in our society's mentality towards tattoos? Are they less taboo? Are there people you never expected to have gotten tattoos getting them?
I knew people that were completely against tattoos; I think this is directly linked to our society. But suddenly, it became the norm and people started feeling more comfortable with the concept of tattoos.
What's the coolest design that you have done that sticks out in your mind?
My client was from USA. He traveled all the way to China to get the word "يا رحمن" designed by a Chinese artist who does Arabic words inspired with the Chinese calligraphy; its a very unique and special art, then he came all the way to Cairo to get it done with me. It was a very big and beautiful art piece!
What is the craziest place (physically as a location) have you tattooed someone?
The craziest one is so crazy that I don't think it will be appropriate to mention! I will leave this question for you to wonder..
Is there any advice you would give to first time tattoo goers?
Be unique. Understand the history of art. Find the style that you like
and excel at it as much as you can.
Any upcoming trends people should be aware of?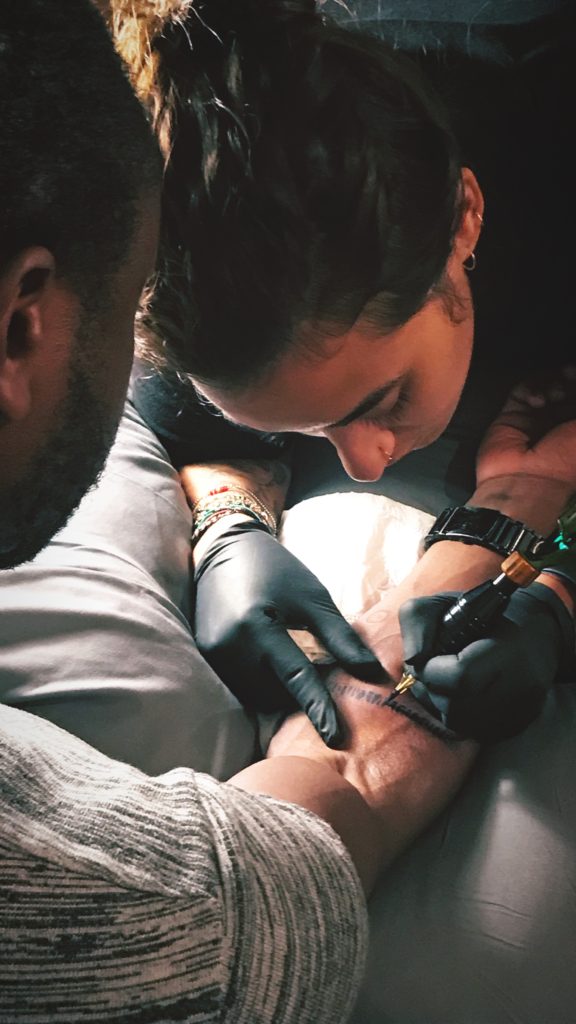 I believe large scale work is the direction things are going, for example full sleeves rather than smaller pieces.  Also, Arabic calligraphy work is super trendy nowadays because its a very nice combination of art and words that can carry so much significance and meaning to the client, whether names, dates, action, quotes, etc.

WE SAID THIS: WANT TO GET INKED? CHECK OUT THE INK SHOP ON INSTAGRAM.