Lorde Cancels her Concert in Israel After Facing Criticism From Pro-Palestinian Activists
Via Tạp chí Đẹp
Amid criticism on social media and an overwhelming amount of messages from pro-Palestinian fans, the 21-year-old Grammy-award winning songstress, Lorde, has decided to cancel her upcoming concert in Israel.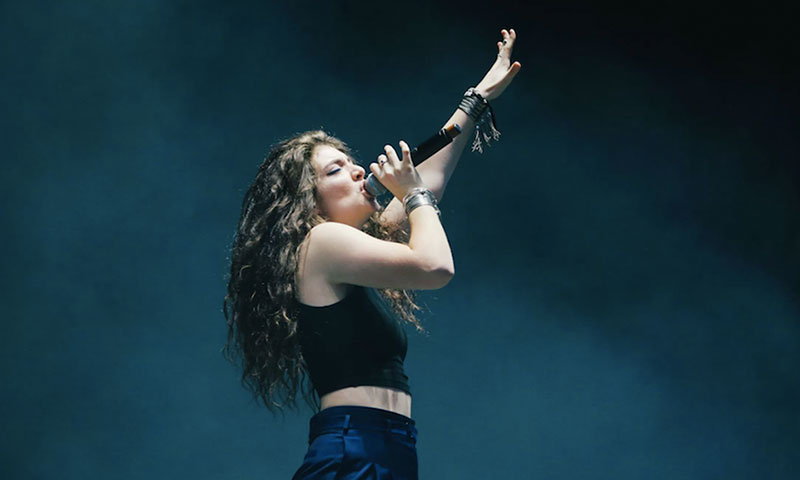 The performance was set to take place in Tel Aviv on June 5th, 2018. However, Lorde has decided to cancel that part of the tour for her album, Melodrama, as reported by reporter Amy Spiro from the Jerusalem Post.
Here is @Lorde's statement on the cancellation of her Tel Aviv show, via Israeli PR for the concert. pic.twitter.com/Ph0uGHRjCV

— Amy Spiro (@AmySpiro) December 24, 2017
According to Spiro, Lorde stated that even though she did a lot of reading before booking the show in Tel Aviv, she must admit that she didn't make the right call on this one. She also added, "I hope that one day we can all dance."
Among the messages she's received, on the trending hashtag #LordeDontGo, the activists are calling her to join the growing Boycott, Divestment, and Sanctions (BDS) movement against the Israeli state, there was one open letter in particular that drew attention. Two of her fans; Jewish New Zealander Justine Sachs and Palestinian New Zealander Nadia Abu-Shanab, urged Lorde to cancel her performance in Tel Aviv. In their letter they said, "We're not just writing to appeal to the past. We're writing this because we know you agree that our part in movements for justice and equality shouldn't just be a memory that gathers dust. We can play an important role in challenging injustice today." They also encouraged the singer to make a stand and join the artistic boycott to Israel.
Even though Lorde's first response to the open letter was that she'll reconsider the whole matter, she eventually announced the cancellation. Apart from the positive feedback she's received upon making this decision, she has also had her share of negative comments as well.
@lorde is a coward for canceling Tel Aviv concert. Shame. #LordeDontGo

— Tracy Douchy (@tracybeths) December 25, 2017
Even Israeli Culture Minister, Miri Regev, had a say on that as well. She addressed her saying, "Lorde, I expect you to be a 'pure heroine' like the title of your first album — a pure heroine of culture, void of any foreign political considerations, not to mention delusional ones."/p>
WE SAID THIS: Lorde wasn't the only one who decided to join the boycott and make a stand. Elvis Costello, Thurston Moore and Lauryn Hill were among those who previously cancelled their performances as well.