The Lebanese dance troupe Mayyas performed alongside global superstar Beyoncé at the opening of Atlantis The Royal in Dubai on Saturday night. While Beyoncé returned with her first live performance in four years at Atlantis The Royal. Mayyas, who recently won America's Got Talent and won over the hearts of millions around the world, created a series of stunning visuals that added a unique flare to the performance. The second interlude of the show then featured songs by Lebanese singer Fairuz and Algerian singer Warda Al-Jazairia, featuring regional influences in everything from fashion to music.
Along with this Lebanese dance troupe, Beyoncé brought her daughter Blue Ivy on stage along with Firdaus, a 48-person, all-female orchestra introduced to the world by Oscar-winning composer A R Rahman during Expo 2020 Dubai. More than 100 musicians and dancers joined her on stage as well, and their flawless performance demonstrated Beyonce's reputation as a perfectionist.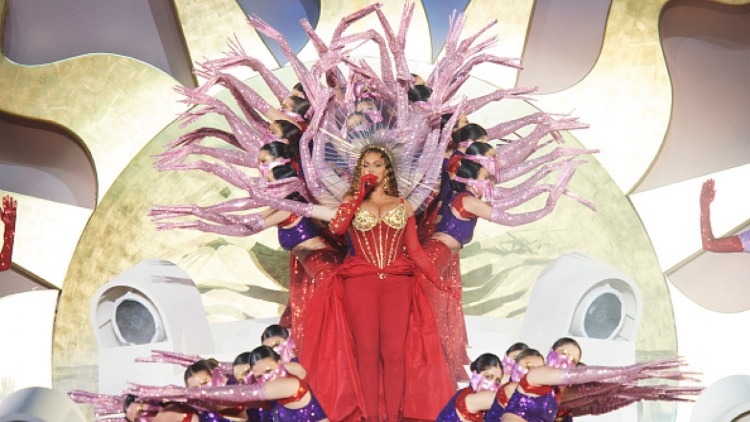 It is worth noting that they have won America's Got Talent season 17, taking home the $1 million prize and the chance to headline a Las Vegas show. They also won season six of 'Arabs Got Talent' in 2019 and featured on On Britain's Got Talent: The Champions, and were one of 45 acts who competed in a pool that featured global talent from the UK, India, the Philippines, South Africa, and Spain.
Their performance with Beyoncé was nothing more than pure excellence as they gave the audience and the whole world a taste of the talents that resides within the region. Mayyas owned the stage and they put on an empowering show that will be remembered forever. The choreography and visuals were both eloquently synchronized to give the audience an exquisite mood and showcase their skills on stage.