During an exclusive event at the Kempinski Royal Maxim Palace, the largest gold and jewelry designer, manufacturer, and distributor in the Middle East, L'azurde, finally unveiled their much-anticipated 2018 collection. As a part of the company's continuous investment and expansion of its portfolio of jewelry in Egypt, they've also just announced something we were not ready for; superstar actress, Nelly Karim, being their new brand ambassador.
L'azurde's latest collection will celebrate and promote individuality and uniqueness in all women. This explains why they've chosen Karim — an inspirational figure of the modern L'azurde woman. The "Segn El Nesa" actress is a prominent addition to the previous list of ambassadors: including Lebanese Singer Elissa, Tunisian Actress Dora, and Emirati Singer Balqees Fathy; three strong female names in the Middle East who stand for diversity and women empowerment.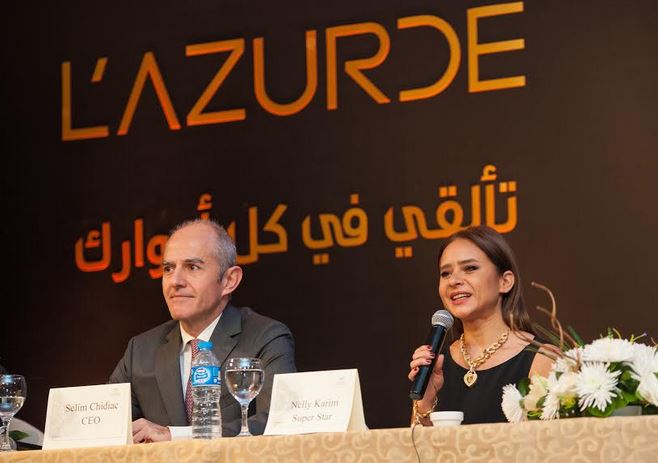 "I'm honored to represent the L'azurde woman. The brand is known for representing women with elegance and aspires women to be unique, and this is something that empowers me to be successful. It is my honor to embody this message, and I am truly pleased that I will share this luxury with women in Egypt," said the region's top drama actress.
L'azurde's CEO, Mr. Selim Chidiac, agreed with Karim which is why he stated: "L'azurde is the number one regional brand in luxury jewelry, and this success is due to our belief in empowerment. We offer numerous designs, reaching 5,000 designs a year, to serve all types of women. We are thrilled that Nelly Karim is our partner on this journey, and hopeful to see more women enjoying L'azurde's remarkable jewelry".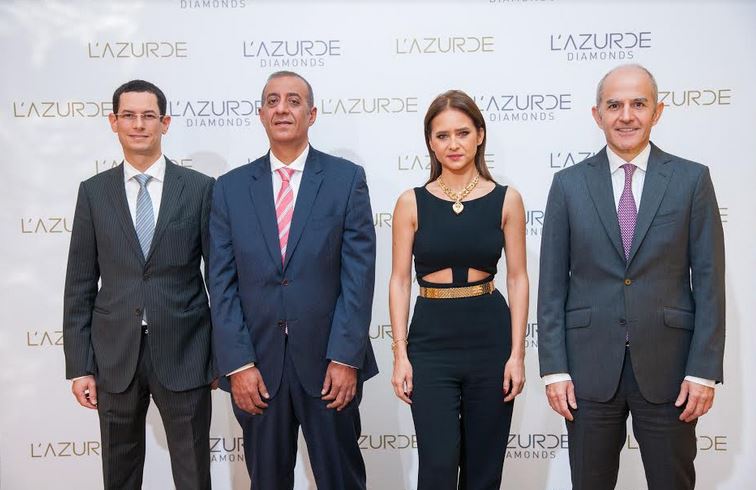 The luxury jewelry brand offers a diverse collection of designs annually, and their two factories in Egypt have been providing affordable prices for all women. Their latest addition of wedding bands, which were introduced two years ago, has found valuable positioning in the Egyptian market for women.
WE SAID THIS: We are still shook from the announcement, and cannot wait too see L'azurde's new collection up close and personal. Most importantly, however, we are excited to see what they have in store for everyone in the future.