Our favorite Kardashian sister, Khloé,  just announced her pregnancy to the world. While you might think a newborn is breaking news, Egypt as usual is panicking over something completely different. In the Christmas special episode of keeping Up With the Kardashians on E! channel, Khloé gave us a glimpse of her amazing cooking skills.
Earlier this week, the mommy-to-be recommended a new recipe for Christmas and called it snowball cookies. These cute balls she is refering to are none other than our infamous Eid kahk and the Internet did not take it well. Who would ever think that the evil, yet delicious, dessert that leaves us with cellulite, high cholesterol and bad beach bodies would ever get an upgrade and turn gourmet by a Kardashian?
Here are some of Egypt's reactions to Khloé's attempt to turning kahk into snowballs: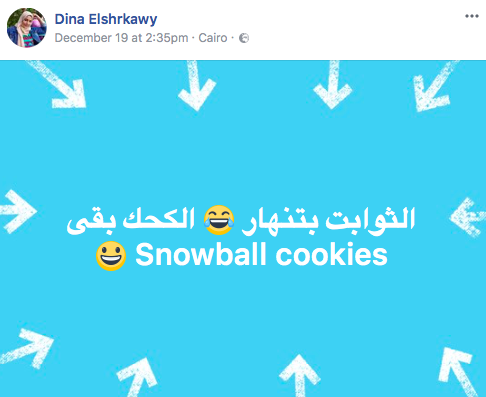 WE SAID THIS: The Kardashians will never cease to surprise!