Mohamed Kahhal, the fifth-generation Managing Director of Kahhal 1871, kicked off the first panel, titled Crafting New Heritage, for the current initiative, OutLoud: a diverse mix of culture, arts, and innovation. The event took place at Cairo's famous Cinema Radio Theatre, right in the middle of the city. Kahhal discussed the significance of carpet designs and how this new partnership aimed to produce fresh designs for today's clients using a technique that has been in existence for over a century. Kahhal has also placed a strong emphasis on the necessity of craftsmen who oversee the entire weaving process, which is critical in the production of carpets.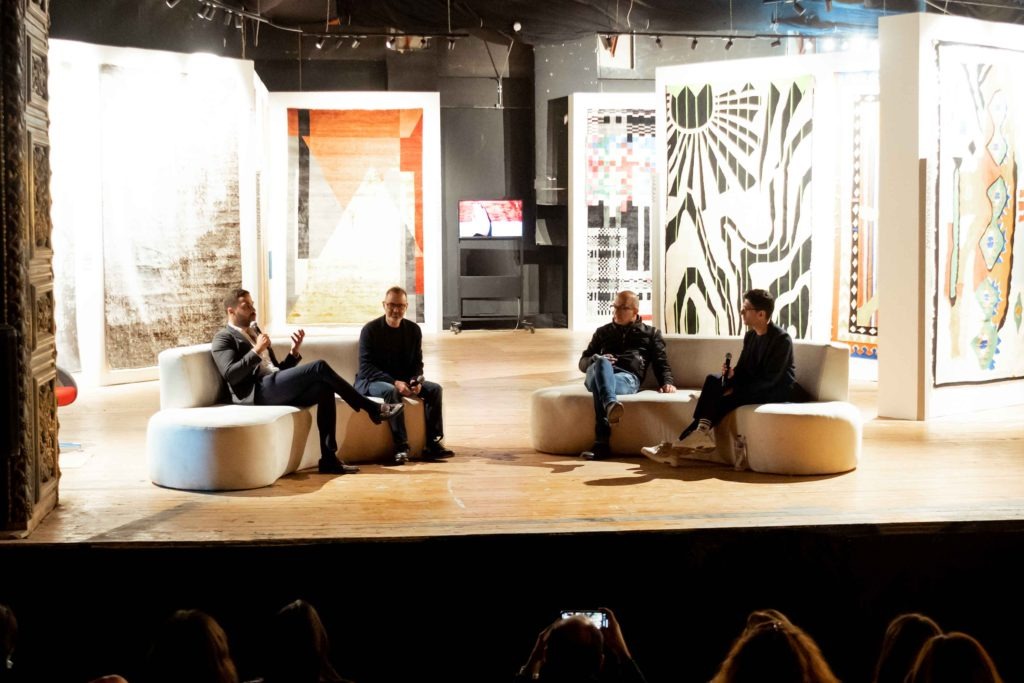 He also mentioned that there was a significant hurdle in the production process. This problem was posed by the fact that the weavers were still opposed to the new patterns and wished to stick to their old ways. However, they felt a sense of pride when they saw the final product, as they had broken down old barriers that had stifled their creativity in order to make carpets with modern designs.
Furthermore, Rasheed Kamel, the founder of Le Lab and an art collector, stated that art and design were among his passions and that Egypt needed a platform that not only focused on Egyptian designers but also on Middle Eastern designers, as the region has a wealth of talent! This is due to the fact that we have a shared heritage and culture that might be used to produce exquisite art and design. He also asserted that market and designer feedback are both used to determine success. Because, at the end of the day, it's all about this collaborative effort that includes a variety of perspectives and visions.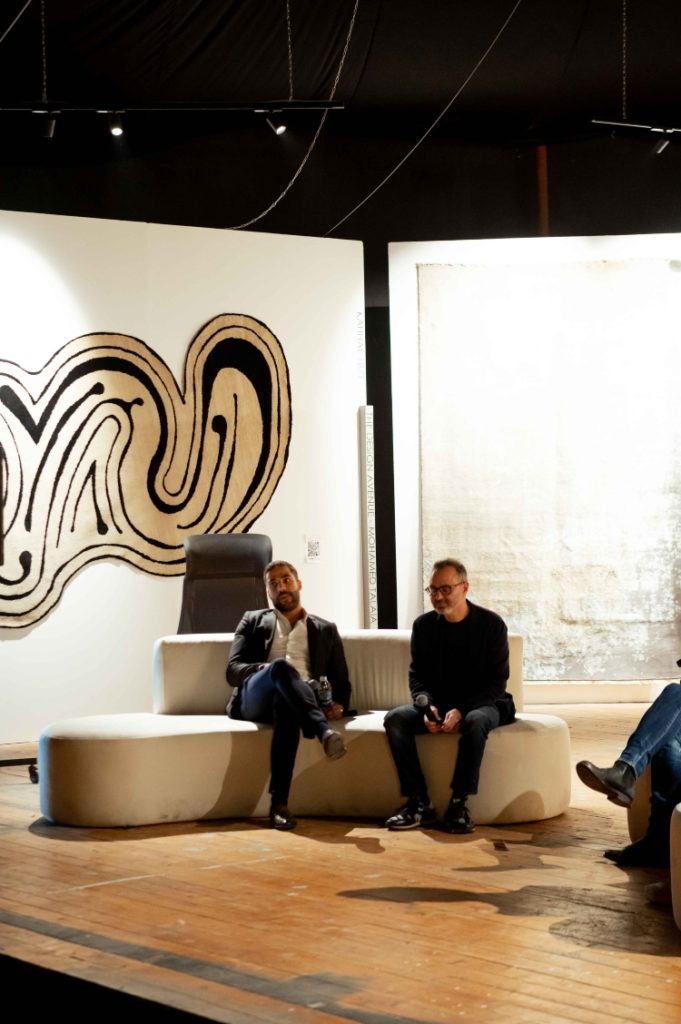 Karim Mekhtigian, the founder of Alchemy Design Studio, elaborated on how living in Egypt provides a "multicultural component" that offers a rich background that he is striving to bring back as a designer. Mekhitigian stated that his work covers a wide range of cultural topics, from the Islamic to the European and Pharaonic periods. He aspires to create a living Egyptian culture that coexists with modern civilization in all of the products we use every day.
The second panel, titled The Architecture of Beauty, began with Andre Chedid and Arianna Bavuso, creators of the AB+AC architecture firm, who discussed how it took them a long time to figure out the missing component for their ideas. Its universal beauty is revealed! However, design and architecture have the capacity to cure us and make us understand this perspective.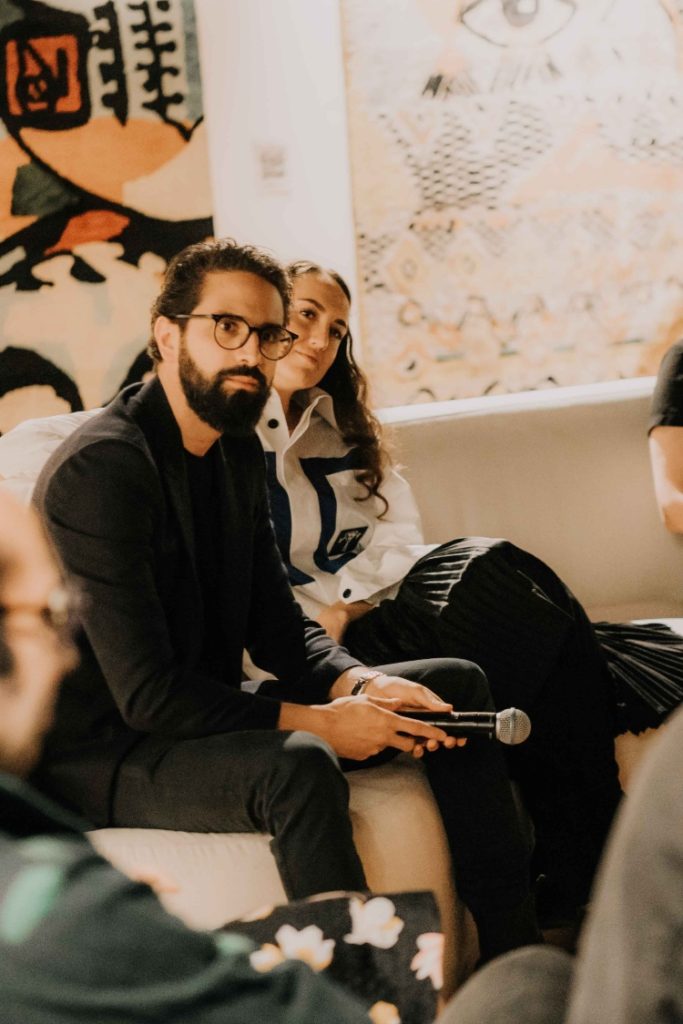 Consequently, Adrian Pepe, a Beirut-based designer, noted that beauty might be invoked because, when considered as a feeling, beauty usually derives from spirituality. Weavers, for example, become so engrossed in their art that they enter a meditative zone, allowing them to achieve their objectives.
The Design Point's owners, Nehal Lehata and Karim El Hayawan feel that the most astonishing aspect of beauty is our inability to articulate it. It's the same as love! There is no universally accepted definition, and it can be defined and interpreted in a variety of ways.
The final panel headlined How Women Are Driving the Middle East Cultural Renaissance, included Eman Hussein, a well-known interior designer, Aya, and Mounaz AbdelRaouf, prominent product and fashion designers of Okhtein, Nourhan, and Dayana Kanjo, creative designers and architects behind Kanjo Design. The discussion centered on women's accomplishments in the fields of design and art, as well as how they are recognized. The designers also shared their thoughts and suggestions for women looking to enter into this area and produce one-of-a-kind works of art that will last a lifetime!
The event saw a massive exchange of ideas from a variety of designers and artists who have all come together to celebrate this magnificent hub that they have created where they can share their various perspectives on larger topics like universal beauty and how women play a significant role in the industry. Also, the art and carpets on display were surreal, demonstrating how powerful a collaboration like the one brought by Kahhal 1871 can be influencing the region and promoting the true talents that we have developed over the years in the Middle East.