The Islamic State has made global headlines once again with its announcement introducing the "gold dinar" as its official currency. The hour-long video, addressing a Muslim audience, claims that the measure was taken in order to bring Islam back to the golden age, and as a rejection of "US satanic banks" and "the capitalist financial system of enslavement, underpinned by a piece of paper called the Federal Reserve dollar note."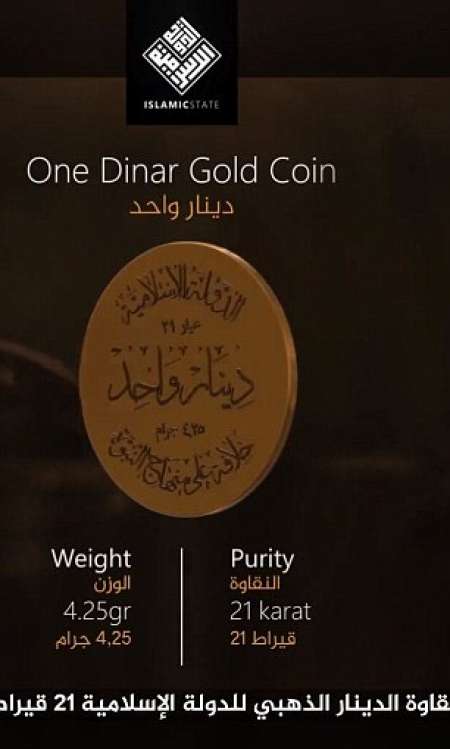 According to the video, IS's new currency is minted in accordance with the principles used by Caliph Abd al Malek ibn Marwan when he introduced the first Arabic-script coin in the late 7th century. All coins, which come in denominations of gold, silver and copper, are "are completely void of human and animal images" as stipulated by Shariah law. Instead, the coins' faces include Arabic script, and the 21-k gold coin depicts seven wheat stalks "representing the blessing of spending in the path of Allah".
IS claims that it will now accept only gold in exchange for oil.
WE SAID THIS: Read "12 Things You Need to Know About ISIS".