If you haven't noticed, whenever you open the news, you'll find Cristiano Ronaldo's name plastered across multiple headlines. Ever since he arrived to the Kingdom back in January to join football club Al-Nasser, he became the literal talk of the town across the entire region. Today, you'll still see those headlines but many of them are pointing towards a possible exit for the Portuguese player.
If reports are true, there is a chance that he will leave Saudi Arabia with his girlfriend and kids. Why you may ask? Let's just say it seems the popular player isn't having the best of times. Not only are cracks beginning to show in his relationship with long time partner Georgina, with rumors spreading that she's unsatisfied with their relationship, Ronaldo is also not having the best time on the football pitch.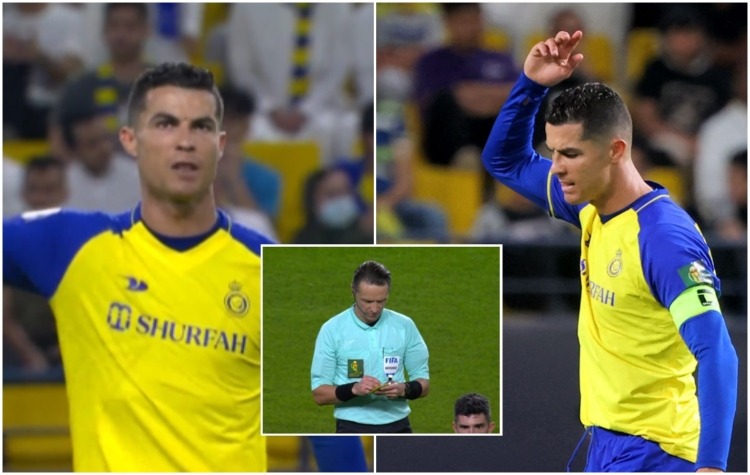 Since joining the team, he managed to score 11 goals in 14 matches but throughout that time, he faced many bumps on the roads. In one of the matches, rival fans across the stadium spewed rude remarks at Ronaldo with some even singing out Lionel Messi's name. In response, Ronaldo threw a tantrum, kicking a water bottle and muttering angrily at the crowd. At another match, the player was seen fuming in anger after not receiving a penalty.
So far, reports indicate that those kinds of incidents may lead Ronaldo to make the decision of leaving Nassr for good. According to El Nacionel, on his return, Real Madrid's president Florentino Perez is planning on offering a job to Ronaldo but not as a player. That is to say that Ronaldo's return to Spain may not be back on the football pitch but rather in a role inside the sports organization itself or as an ambassador for Real Madrid.
Beyond that, not much else is known. His fans across the globe will just have to wait and see what the football star's next move will be.