The latest social media trend for the young, bored and super wealthy of the Gulf: Instagramming their exotic animal pets.
Simbaaaaaaaaaa!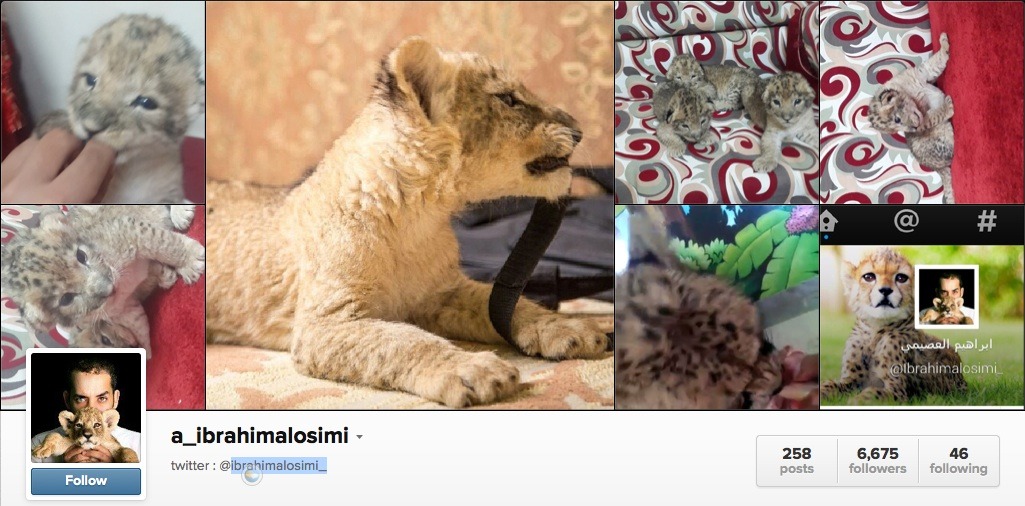 Just my cheetah on my SeaDoo. NBD.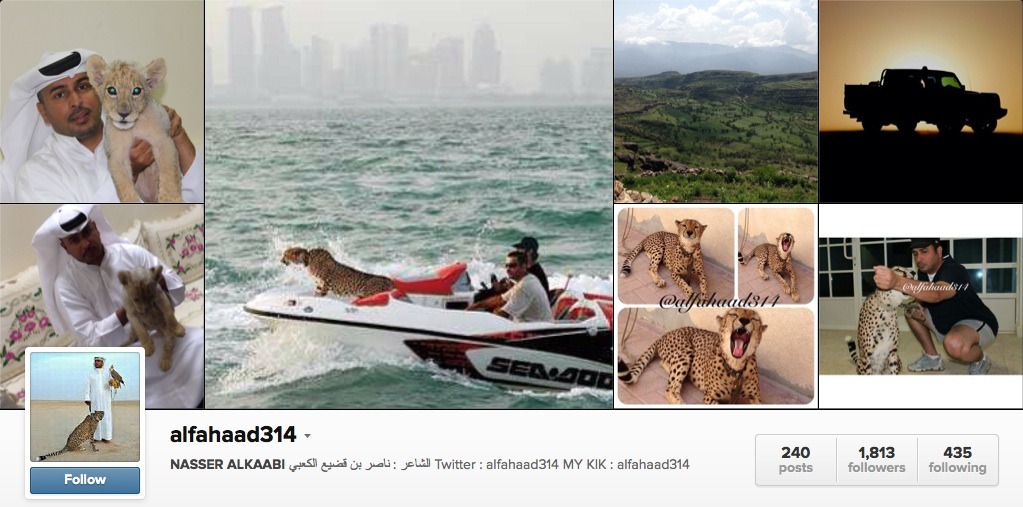 Girls need some lion lovin', too! Just a cute squirrel I saw on my walk. And my cat. NBD.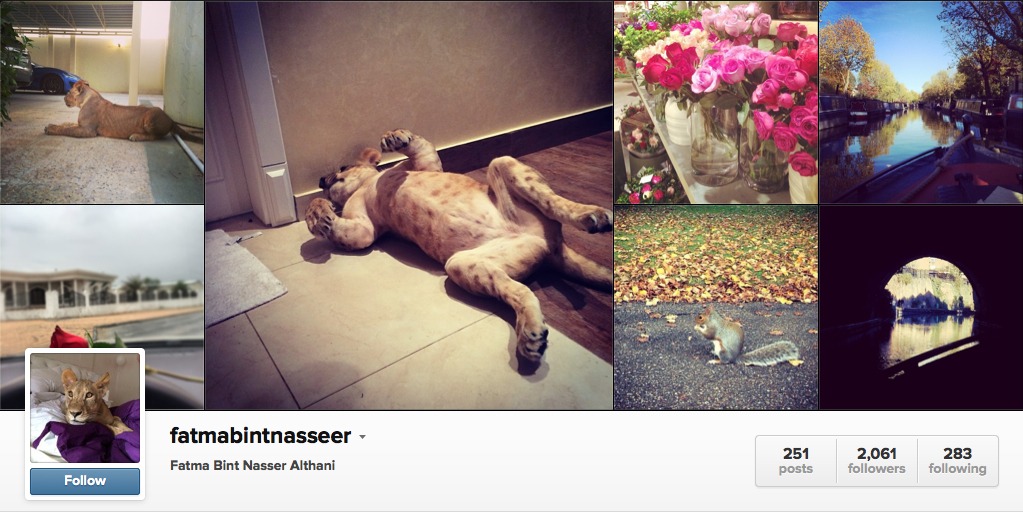 Just my lion in my pool. And the plane I designed. NBD.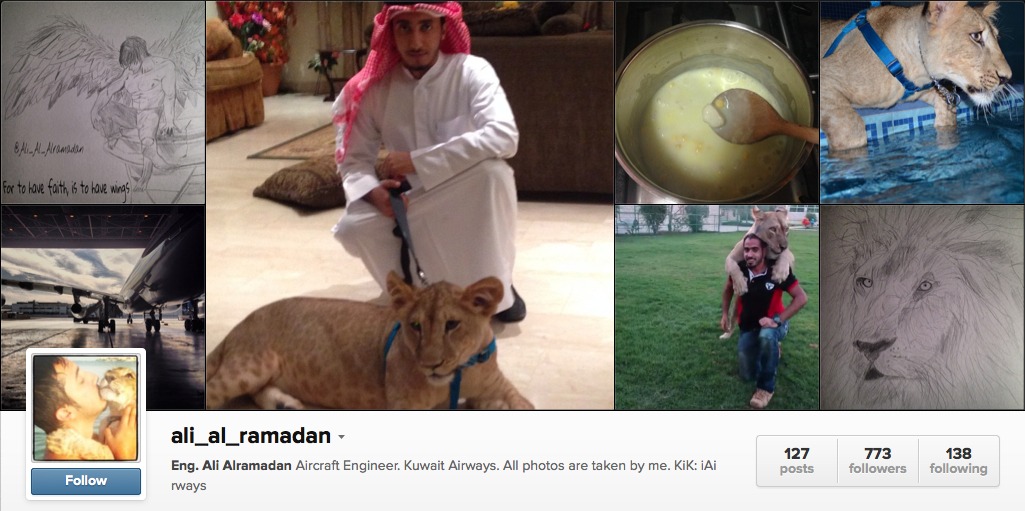 Forget the big cats and Lambos. Look at the size of that teeny tiny monkey!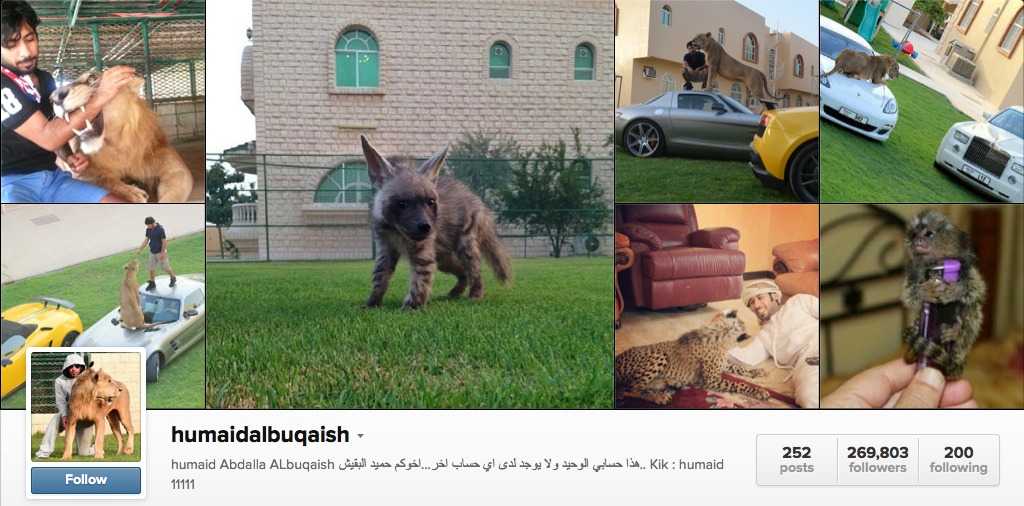 You gotta admit, that sunset pic is pretty cute.

It's not all about the lions and tigers. There's also a whole lotta monkey lovin' goin' on.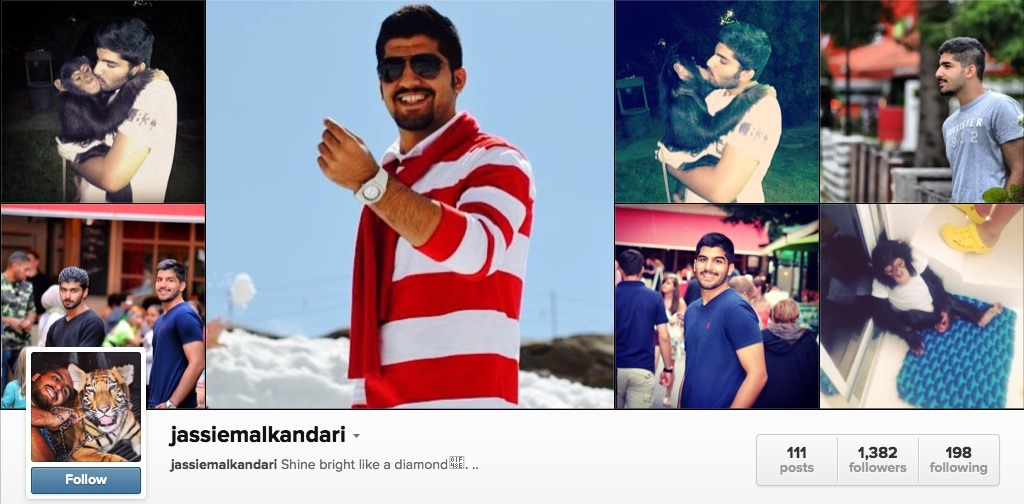 Meh. Where are the pics of your head in your lion's mouth?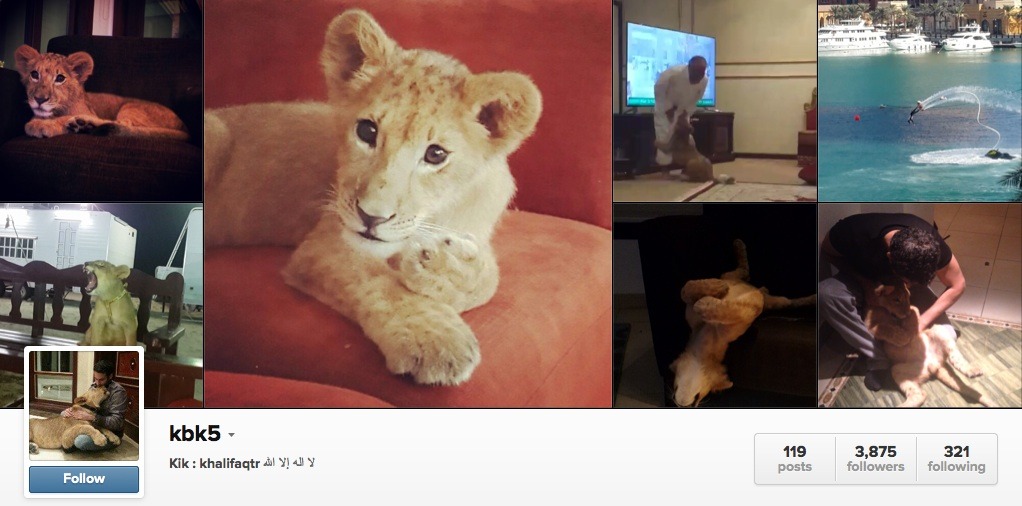 Just my baby bro and my cheetah. NBD.

A chimpanzee in cheetah print! Brilliant.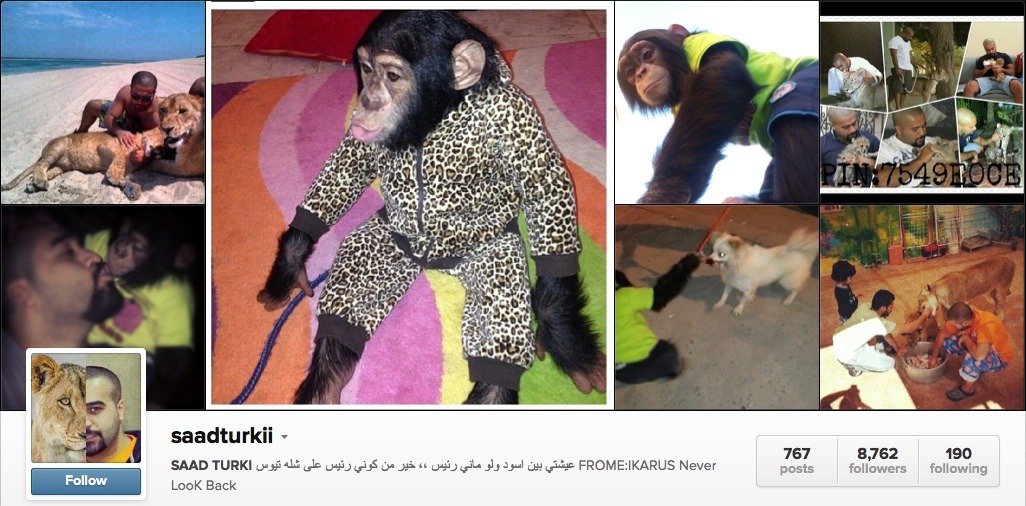 Just chillin' in the desert, thinkin' about my lion… NBD.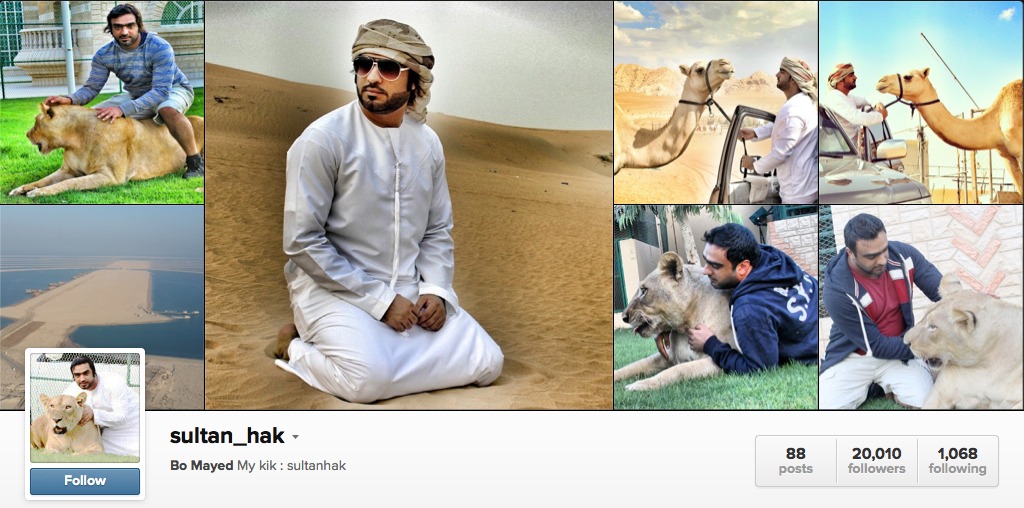 WE SAID THIS: Check out 7 Annoying Instagram Habits – are you guilty of these?